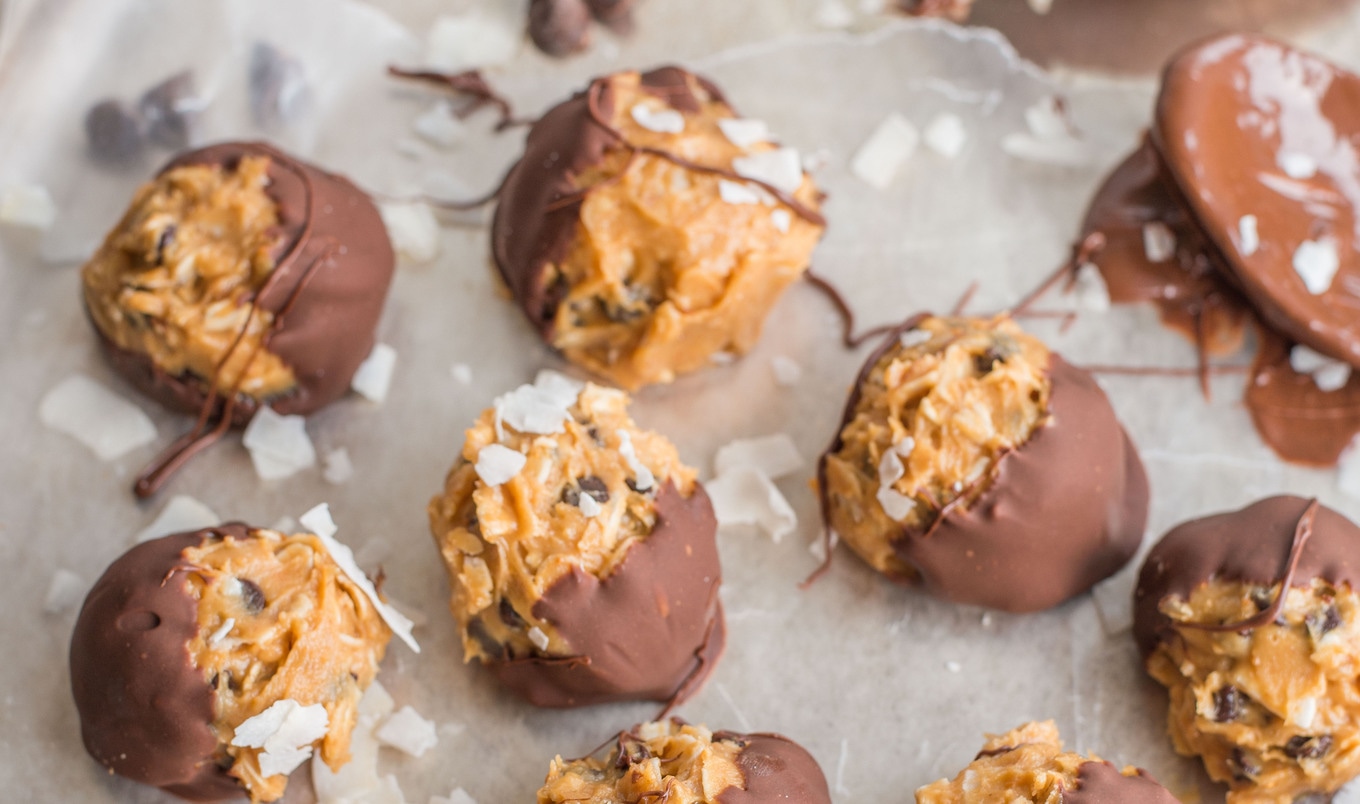 These vegan, gluten-free, no-bake bites are the perfect treat to satisfy any sweet tooth.
October 11, 2021
Imagine edible cookie dough dipped in chocolate—that's what you have in this recipe from Mixed & Measured blogger Riley Yahr. Add chopped pecans, dried fruit, or dust with more coconut for an added treat.
What you need:
What you do:
Line a baking sheet with parchment paper or a silicone baking mat. Set aside.
In a large bowl, mix together peanut butter and maple syrup until creamy. Add mini chocolate chips, coconut flakes, and oats and mix until combined.
Using a cookie dough scoop, place dough balls on prepared baking sheet. Place in freezer for 30 minutes.
Meanwhile, in a medium microwave-safe bowl, combine chocolate chips and coconut oil. Microwave in 15-second intervals, stirring in between each interval, until chocolate has melted.
Remove dough balls from freezer and dip half in melted chocolate. Place back on sheet and freeze for 3 more minutes until chocolate hardens. Serve immediately, or keep in a covered container in freezer until ready to enjoy.