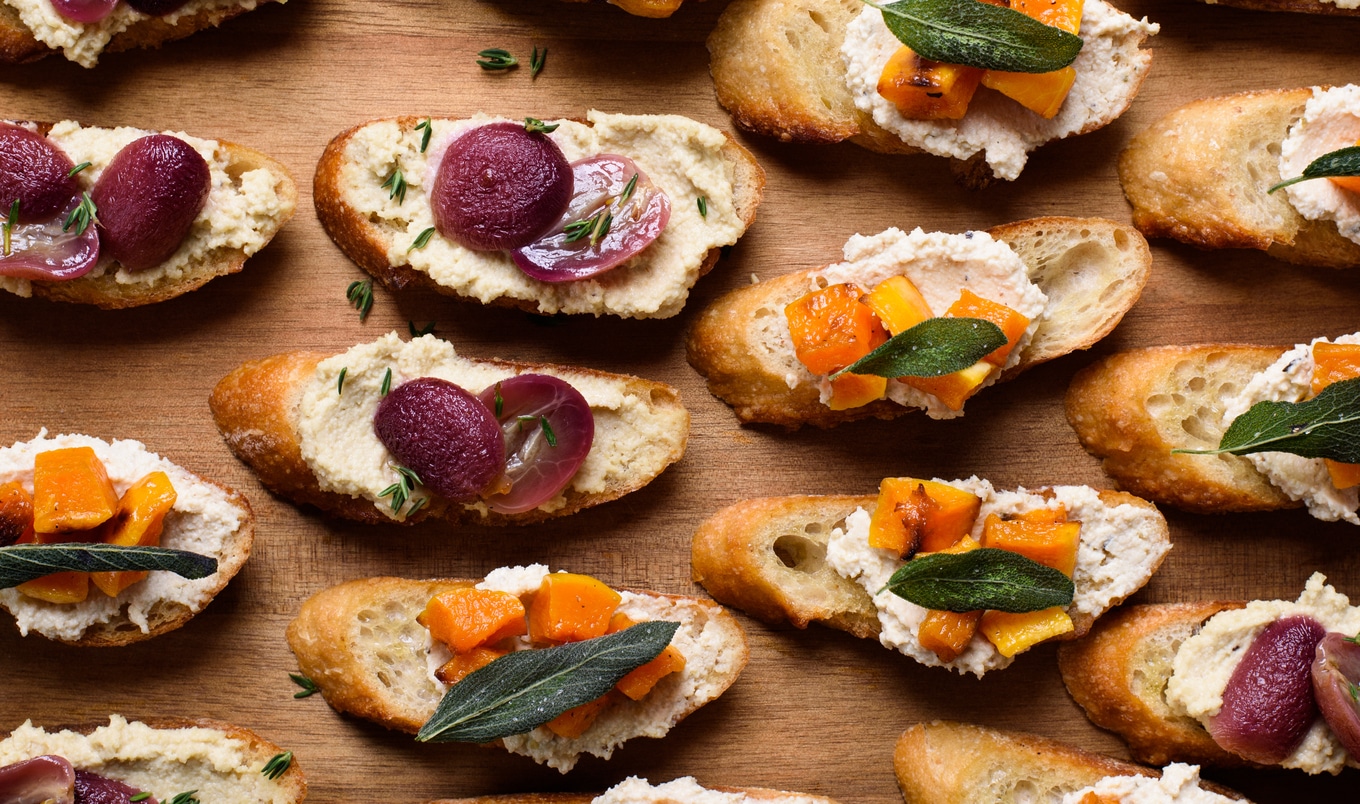 Vegan cheese doesn't get much simpler than this foolproof tofu ricotta recipe.
August 5, 2023
Top toast, stuff inside pasta shells, or use this super simple ricotta from virtual vegan cooking class Compassionate Cuisine as an herby dip at your summertime backyard gatherings.
What you need:
1 (14-ounce) package firm tofu, drained, rinsed, and pressed
¼ cup nutritional yeast
1 tablespoon onion powder
1 tablespoon yellow miso
2 teaspoons olive oil
2 tablespoons fresh lemon juice
¾ teaspoon salt
¼ cup chopped fresh herbs (like basil, oregano, tarragon, chives)
What you do:
In a medium-sized bowl, crumble tofu. Add nutritional yeast, onion powder, miso, oil, lemon juice, and salt. Mix well and then gently mix in fresh herbs.
Eat immediately or store covered in refrigerator for up to a week.
For more recipes like this, check out: