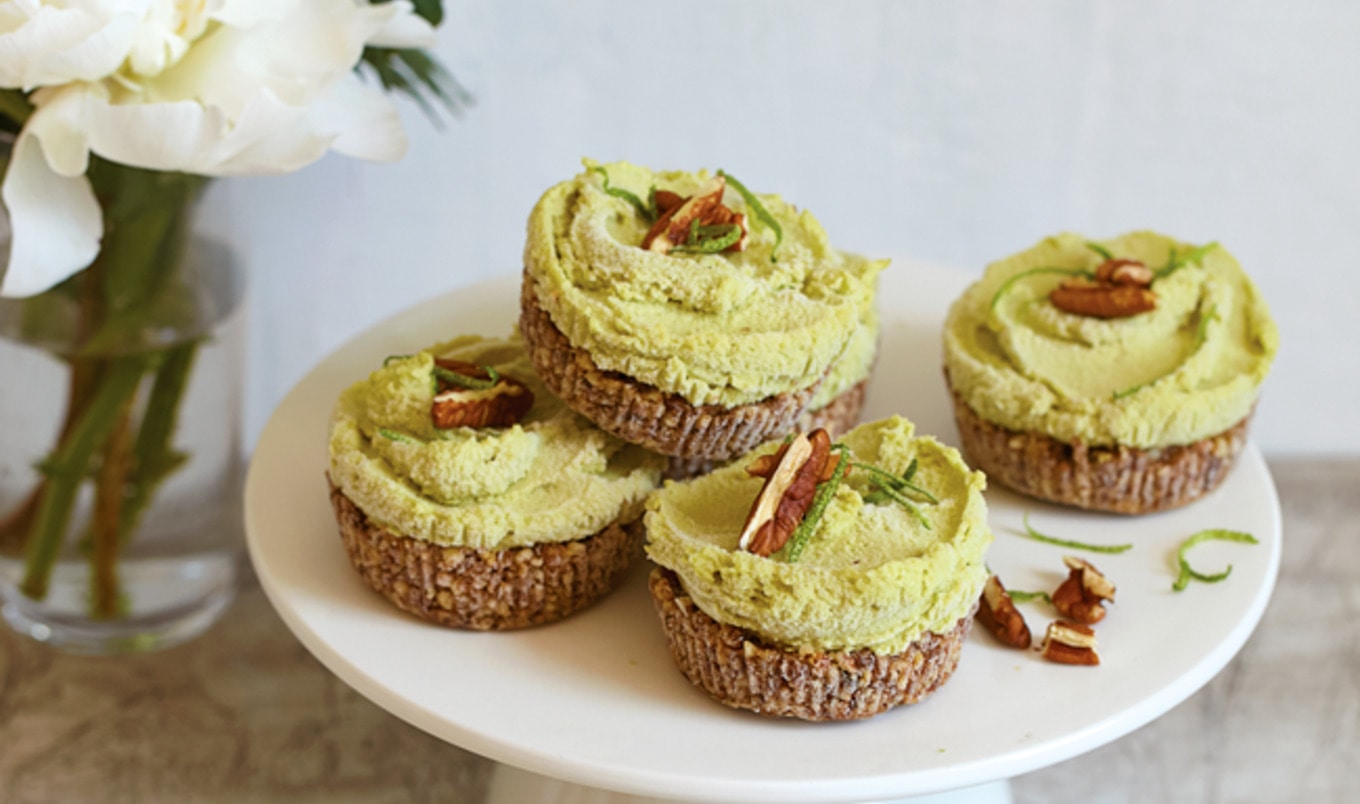 Avocado and cashews punctuated with tart Key lime juice make for an irresistible raw treat.
June 8, 2021
Juicy tartness, incredible creaminess, and a sumptuously crumbly crust—there's nothing about Key lime pie we don't like. And thanks to Cassandra Bodzak's Eat With Intention: Recipes and Meditations for a Life that Lights You Up, our favorite tangy pie can be whipped up in no time!
What you need:
For the crust:
1¼ cups whole pecans
2 tablespoons cashew butter
1 cup pitted dates
1 tablespoon raw extra-virgin coconut oil, for greasing
For the filling:
1½ cups raw unsalted cashews, soaked in water for 2 to 3 hours and drained
1 ripe avocado, halved, pitted, and sliced
⅔ cup Key lime juice
Zest of 2 Key limes, for garnish
What you do:
1. For the crust, into a food processor, add pecans, cashew butter, and dates, and pulse until combined. Grease a 12-cup muffin tray with coconut oil and spoon crust mix inside each cup approximately 1 inch deep. Place tray in the freezer while preparing filling.
2. For the filling, into a food processor, add all ingredients and pulse until smooth.
3. Remove pan from the freezer and scoop approximately 2 tablespoons of filling into each cup. Garnish with the lime zest and a pecan and serve.