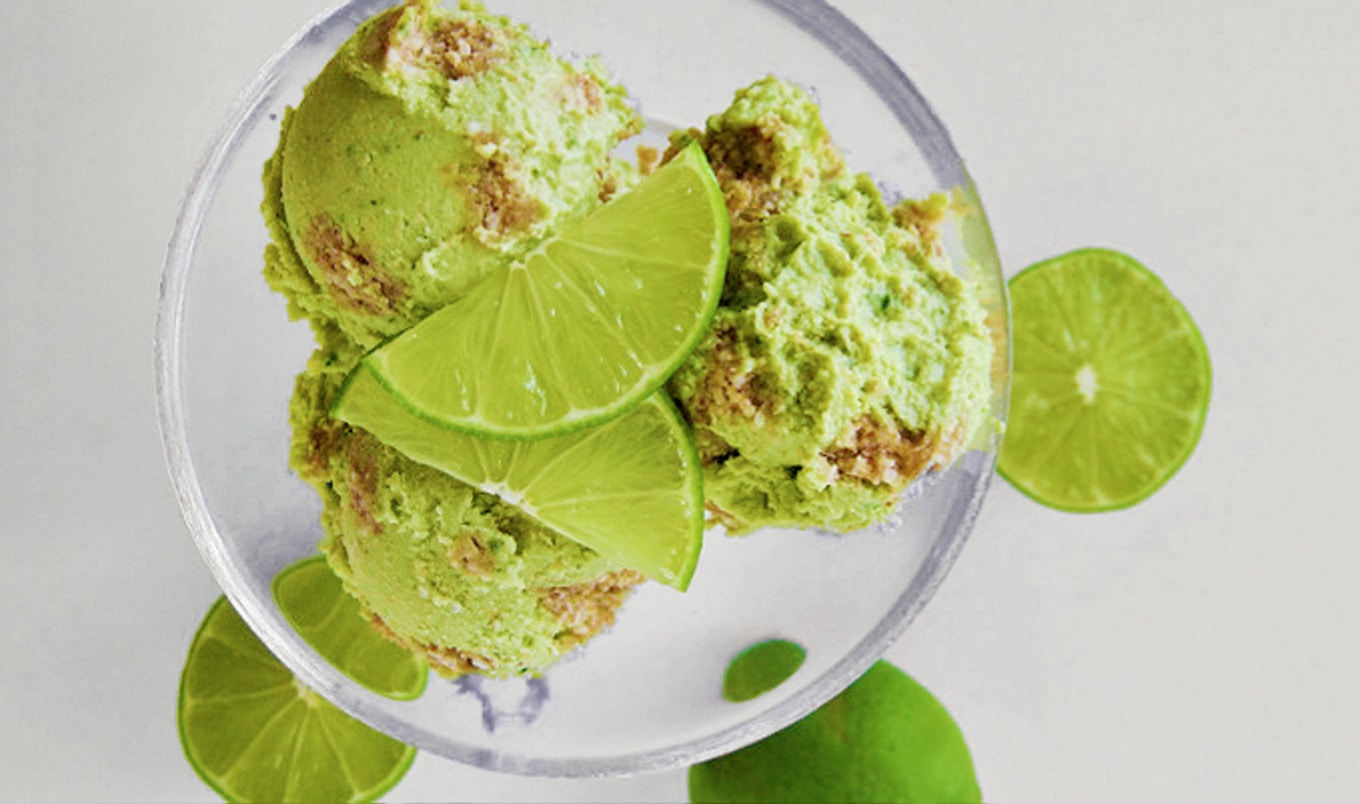 This dairy-free ice cream is perfect for when you are craving pie but want something cool as well.
August 1, 2021
This creamy key lime pie ice cream is easily customizable! Mix in walnuts, vegan caramel, or marshmallows for added fun.
What you need:
For the pie crust pieces:
⅓ cup shredded coconut
⅓ cup raw pecans
¼ cup sprouted raw buckwheat groats, dehydrated
⅛ teaspoon salt
4 medjool dates, pitted
For the ice cream:
½ cup coconut water
½ cup fresh lime juice
1 tablespoon lime zest
1 cup young coconut meat (or raw cashews, soaked 4 hours and drained)
1 cup diced avocado
2 cups soaked raw cashews, drained
½ cup raw agave or coconut nectar
seeds of one vanilla bean
⅛ teaspoon salt
½ cup coconut oil, warmed to liquid
What you do:
1. For the pie crust pieces, combine all ingredients in a food processor and process until finely ground, holding together when squeezed. Form into small crumbles and place in a bowl. Set in freezer until hard.
2. In a food processor, add coconut water, lime juice, and zest along with coconut, avocado, cashews, agave nectar, vanilla, and salt. Process until smooth, then with processor running, add coconut oil slowly and process until well incorporated, about a minute.
3. Pour strained mixture into an ice cream maker and process according to directions. Remove from ice cream maker, and pour into a freezer safe container with a lid. Let sit in freezer for at least four hours or overnight to firm up to scoopable consistency.