The walnut market is thriving. In fact, to keep up with demand, more than one billion pounds of walnuts were harvested in 2022, according to the California Walnut Board.
They are particularly popular in the UK, where consumption has grown almost five-fold since 2011. But around the world, people really, really love walnuts. In fact, by 2028, the global market is expected to exceed a value of $10 billion. And it's no surprise: the tree nuts are high in nutrients, including omega-3. Plus they taste good and they're so versatile you can use them in various recipes, from breakfast dishes to dinner to dessert.
Want to start cooking with walnuts? You've come to the right place. Here we've gathered some delicious vegan recipe inspiration. But first, here's a little bit more about the particular health benefits of this popular nut.
What are the health benefits of eating walnuts?
Walnuts are small, wrinkly nuts that grow inside hard shells on walnut trees. For the most part, they are eaten raw, but they are also tasty when roasted, too. Like most nuts, walnuts are a good source of nutrients, like protein, fiber, calcium, and potassium.
But they are particularly renowned for their poly-unsaturated fat content. Just one single serving of walnuts offers around 2.5 grams of omega-3, a healthy fatty acid that helps to promote heart and brain health.
In fact, in 2022, one study found that eating a handful of walnuts every day may help to reduce stress. The researchers assessed undergraduate students, who ate two ounces of walnuts a day for 16 weeks, and found an improvement in self-reported mental health indicators, like mood and sleep habits.
"While more supporting research is needed, evidence is becoming clear that consuming walnuts as a healthy eating pattern may have positive effects on cognition and mental health, potentially owing to their abundance in omega-3 ALA content," lead researcher Larisa Bobrovskaya, PhD, said.
Other studies into the benefits of walnuts have also found a reduced risk of type 2 diabetes and a reduced risk of fatal heart disease.
What's the best way to eat walnuts?
Research indicates that to get the health benefits of walnuts, people should be eating between one and two ounces per day. But there are many different ways to do so. Of course, you can eat a handful raw, but you could also make things a little more interesting by baking them into a cake or muffins, for example. You can sprinkle them onto cereal, pancakes, granola, or oatmeal, or even add them to pasta or pizza dishes.
When it comes to walnuts, there really are no rules. They have such a mild flavor and satisfying crunch that they complement most dishes. Need more inspiration? Here are some of our favorite vegan recipes to make with walnuts.
Vegan recipes with walnuts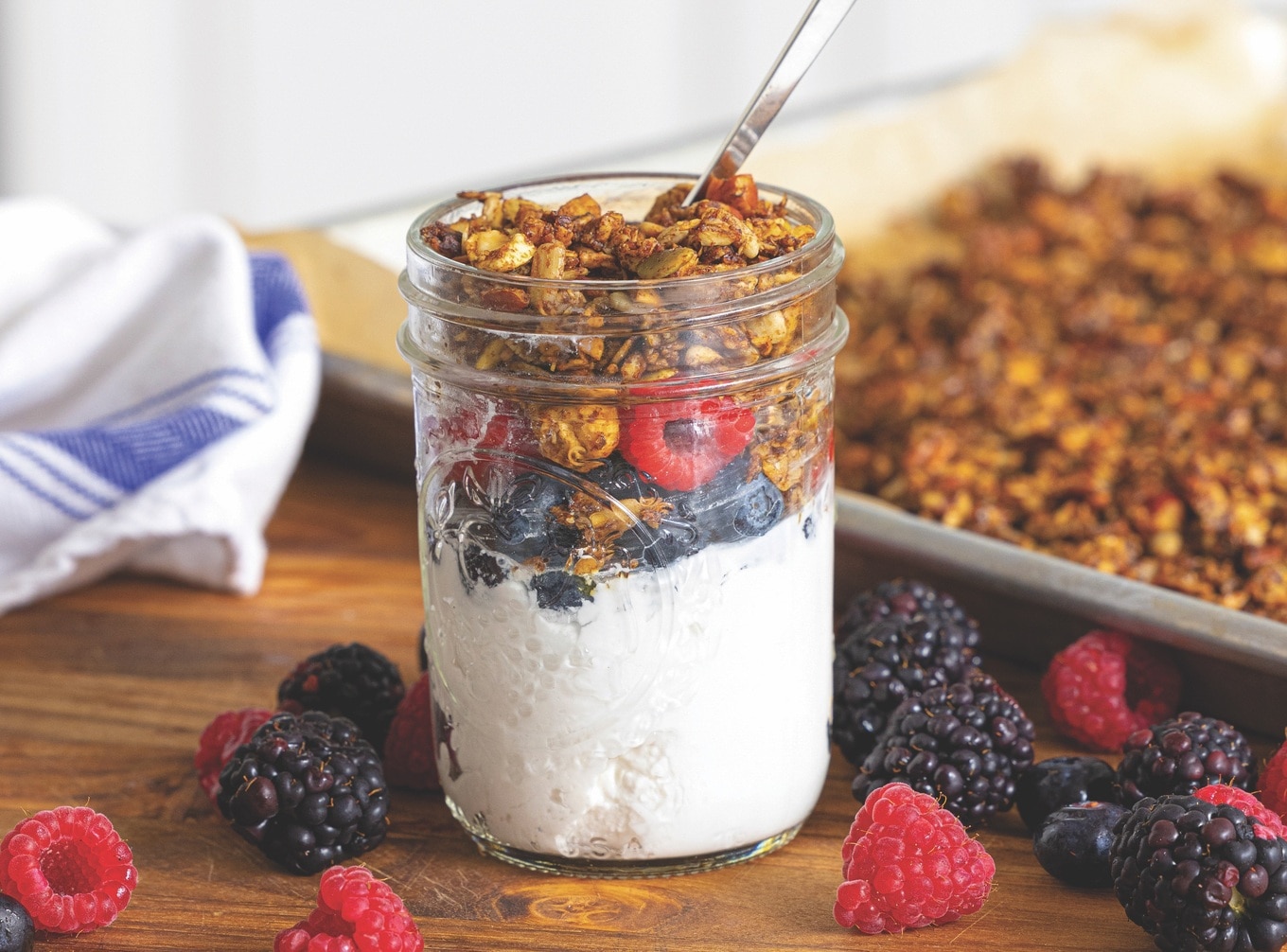 Dr. Katie Takayasu
1 Nutty Vegan Cinnamon Walnut-Pecan Granola
Thanks to the delicious combination of nuts, seeds, spices, and fresh fruit it offers, granola is a hearty, nutritious way to start the day. For extra crunch, add a cup of raw walnuts, alongside ingredients like pumpkin seeds, shredded coconut, ground cardamom, and agave.
get the recipe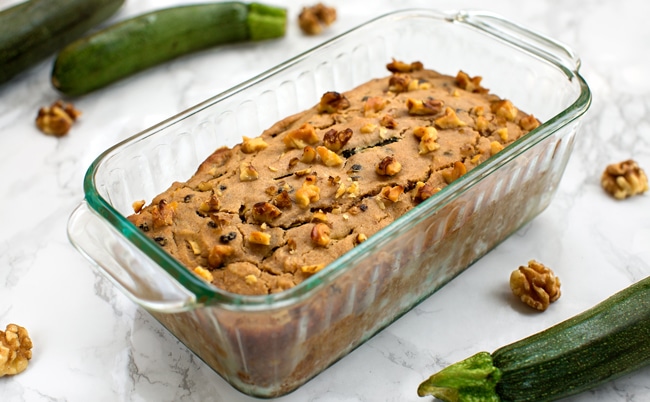 Beverly Lynn Bennett
2 Zucchini Walnut Bread
Banana bread is tasty, sure. But if you're craving a change, why not try this zucchini walnut bread, instead? It's delicious, nutritious, and incredibly addictive. For a little bit of extra sweetness, add in your favorite chocolate chips, too.
get the recipe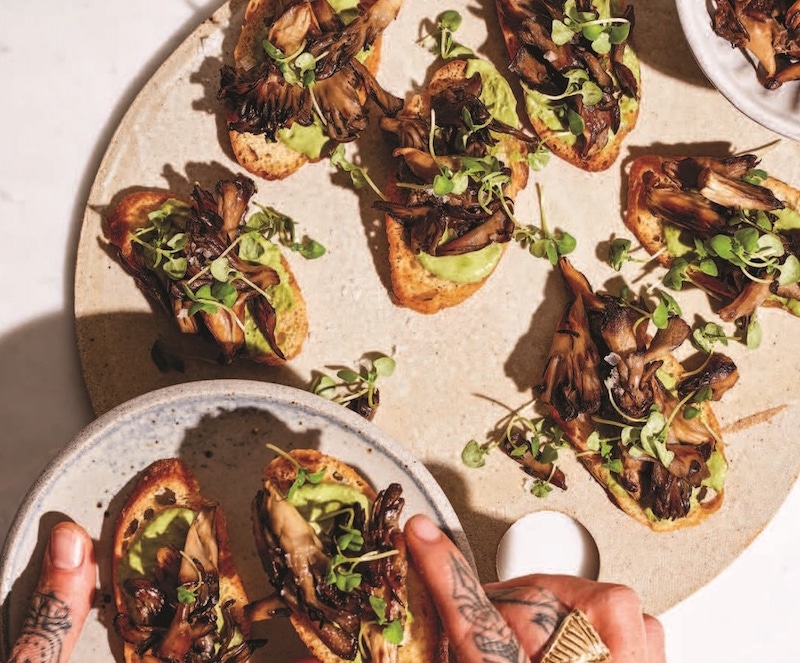 Little Pine

3 Crispy Herb-Roasted Maitake Crostini with Walnut Pesto Aioli
Maitake mushrooms (also called hen of the wood) have a delicious, rich, earthy flavor that goes beautifully with a side of walnut pesto aioli. The latter sounds complicated, but it's actually super easy to make (just make sure you have a food processor handy!).
get the recipe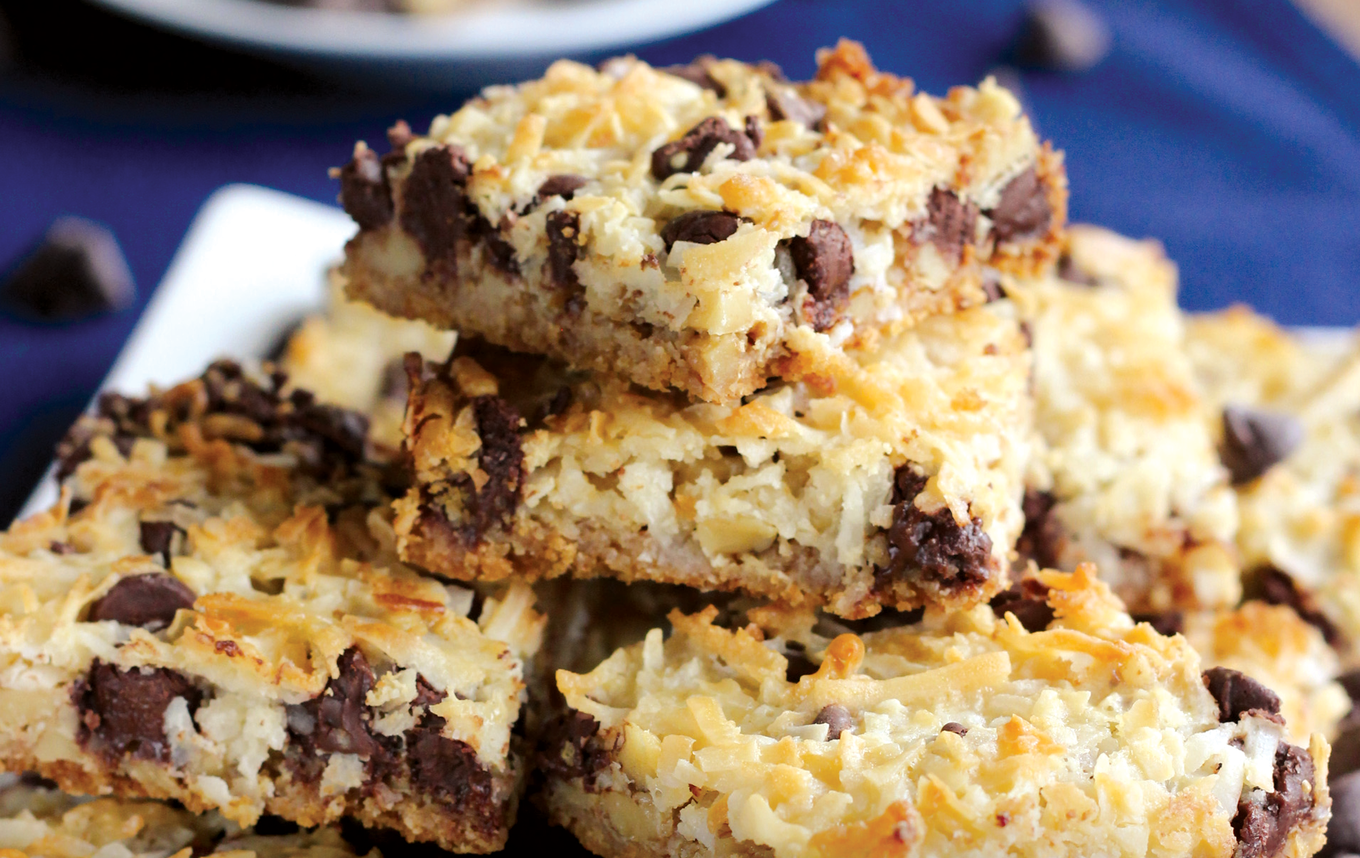 Ginny Kay McMeans
4 Magic Cookie Bars
Layer up walnuts with chocolate chips, graham crackers, and shredded coconut to make these tasty cookie dessert bars. The key ingredient is vegan condensed milk, which is now widely available—you can find out all about that here!
get the recipe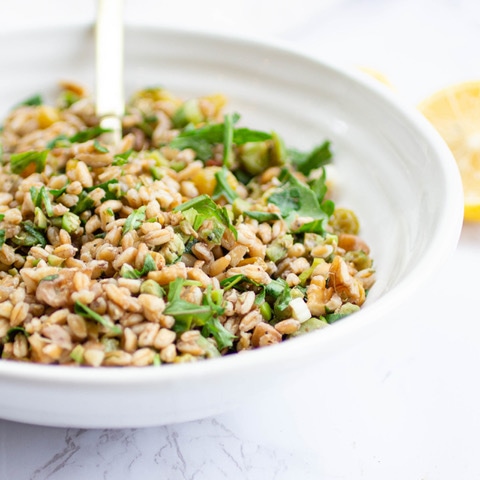 Mary Callan
5 Winter Farro Salad
Ignore the name of this salad, because it's not just for winter. You can certainly enjoy this delicious mix of olives, onions, lemon zest, maple syrup, herbs, and walnuts all year round. And if it's summertime, we recommend a glass of fresh lemonade, too.
get the recipe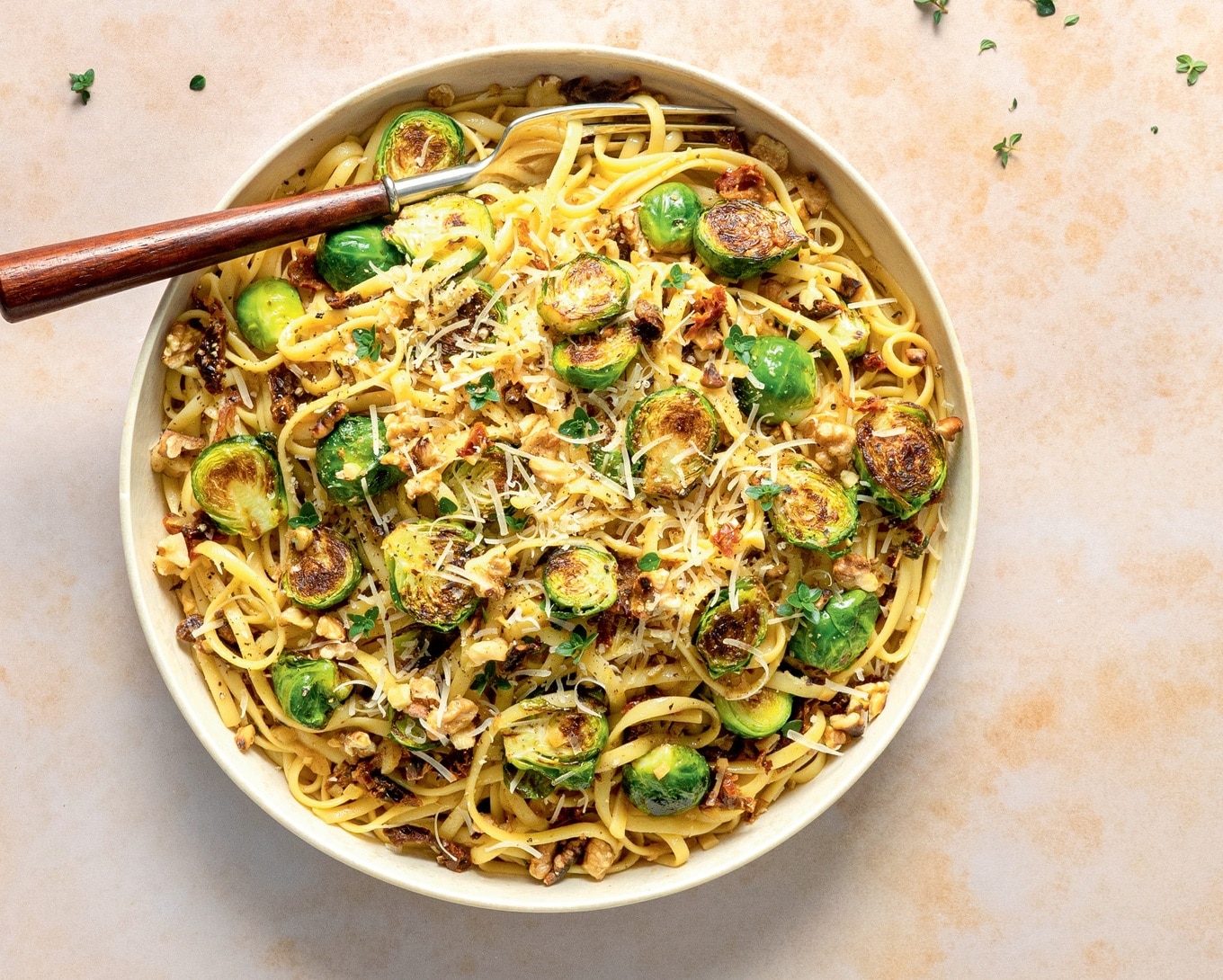 Lauren Toyota
6 Brussels Sprout Linguine in White Wine Sauce
Transport yourself to the Mediterranean with this delicious Brussels sprout linguine, which features a light yet creamy and indulgent white wine sauce. A topping of chopped walnuts and vegan parmesan make this dish extra special.
Get the recipe
For more on vegan ingredients, read: