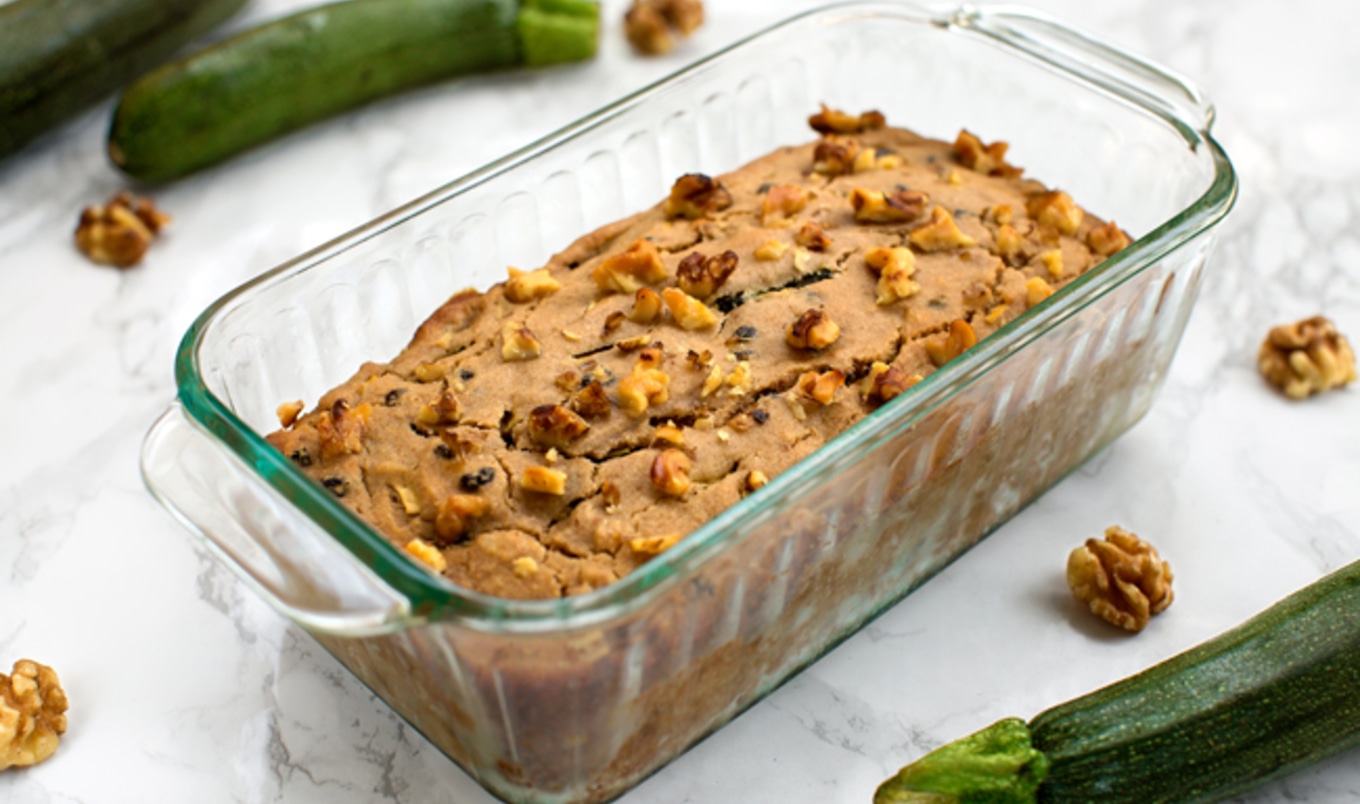 Barley flour and agave nectar are used in this sugar- and wheat-free bread studded with zucchini, walnuts, and currants.
April 6, 2021
This nutrient-filled zucchini bread is perfect for breakfast or a snack and can be customized by swapping walnuts for chocolate chips, coconut chips, or chopped almonds.
What you need:
2 cups barley flour
1 teaspoon baking powder
1 teaspoon cinnamon
1 teaspoon ground ginger or cardamom
½ teaspoon freshly ground nutmeg
½ teaspoon sea salt
⅔ cup soy milk
⅔ cup agave nectar
¼ cup olive oil, plus additional for oiling pan
2 teaspoons lemon juice
1-½ teaspoons vanilla
1-¼ cups grated zucchini
¼ cup currants
6 tablespoons walnuts, finely chopped and divided
What you do:
1. Preheat oven to 375 degrees. Lightly oil an 8x4-inch loaf pan with olive oil. In a large bowl, mix together flour, baking powder, spices and salt. Add soy milk, agave nectar, oil, lemon juice, and vanilla, stirring gently to combine.
2. Stir in zucchini, currants, and 4 tablespoons of walnuts. Pour batter into prepared pan, sprinkle with remaining walnuts, and press into top of loaf. Bake for 30 to 35 minutes.