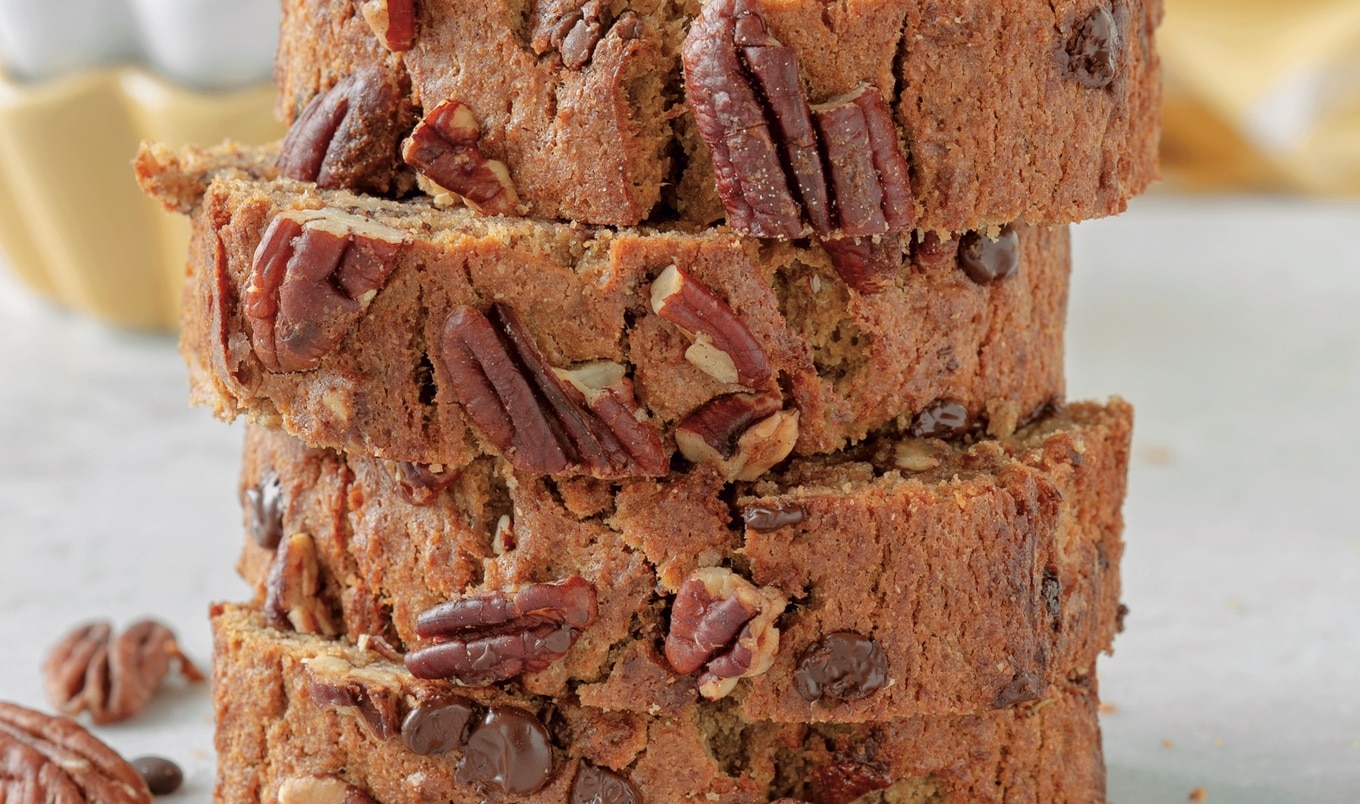 Chickpea flour lends an infusion of plant-based protein, while pecans and chocolate chips take this vegan banana bread loaf over the top.
August 22, 2021
Crunchy pecans, melty chocolate chips, and sweet maple syrup make this loaf from The Vegan Bean Cookbook absolutely irresistible. Lightly toast a slice and spread with vegan butter for an indulgent start to the day.
What you need:
3 large bananas, mashed
⅓ cup coconut oil, melted
¼ cup vegan milk
½ cup maple syrup
1 teaspoon vanilla extract
1⅓ cups chickpea flour
1 cup whole wheat flour
2 teaspoons baking powder
1 teaspoon ground cinnamon
¼ teaspoon ground nutmeg
¼ teaspoon salt
3 tablespoons pecans, chopped
4 tablespoons vegan dark chocolate chips
What you do:
Preheat oven to 360 degrees.
In a large bowl, whisk mashed bananas, coconut oil, milk, maple syrup, and vanilla.
In another bowl, mix chickpea flour, wheat flour, baking powder, cinnamon, nutmeg, and salt.
Slowly incorporate dry ingredients into wet mixture and stir until just combined. Add pecans and chocolate chips and stir until combined.
Line a loaf pan with parchment paper, pour in batter, and level out with a spoon. Bake for 40 to 45 minutes, or until loaf is golden on top and a knife inserted in center comes out clean.
Remove from oven and allow to cool completely.
Photo credit: Andrea Soranidis