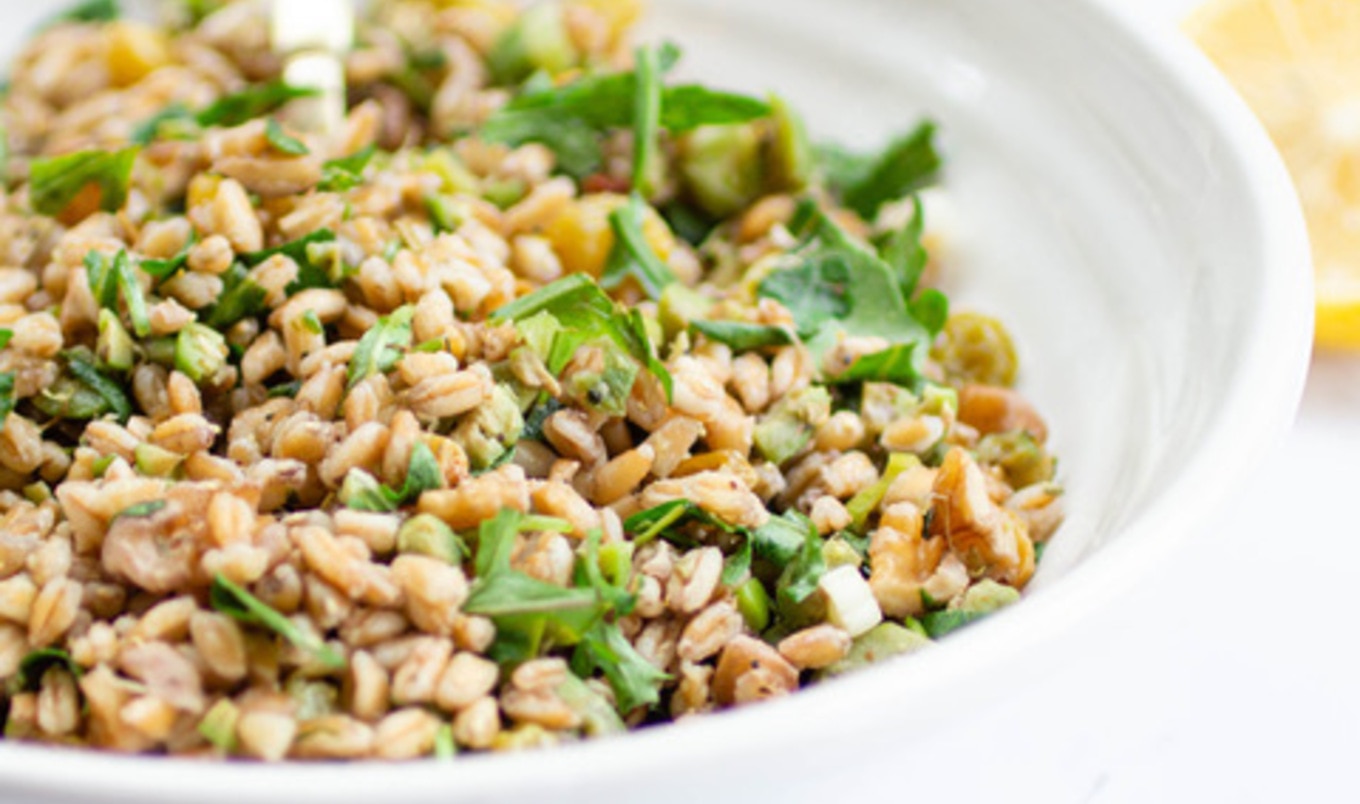 Packed with herbaceous flavor, meaty walnuts, and tangy olives, this vegan farro salad shines even in the winter months.
December 21, 2021
This simple, zesty, and bright recipe from The Well Fed Yogi blogger is easily adaptable and wonderful with other warm grains such as bulgur, couscous, and rice.
What you need:
1 cup farro
1 cup roughly chopped pitted green olives
⅓ cup roughly chopped green onions
1 cup roughly chopped walnuts
¼ cup raisins
Zest and juice of 1 lemon
2 tablespoons maple syrup
1 tablespoon balsamic vinegar
1 teaspoon black pepper
½ teaspoon dried savory herbs such as basil, orgeano, thyme
2 cups arugula
¼ cup fresh finely chopped parsley
¼ cup fresh finely chopped mint
What you do:
Cook farro according to package directions. Drain well.
In a large bowl, combine all ingredients and stir well. Divide into four serving bowls and serve.