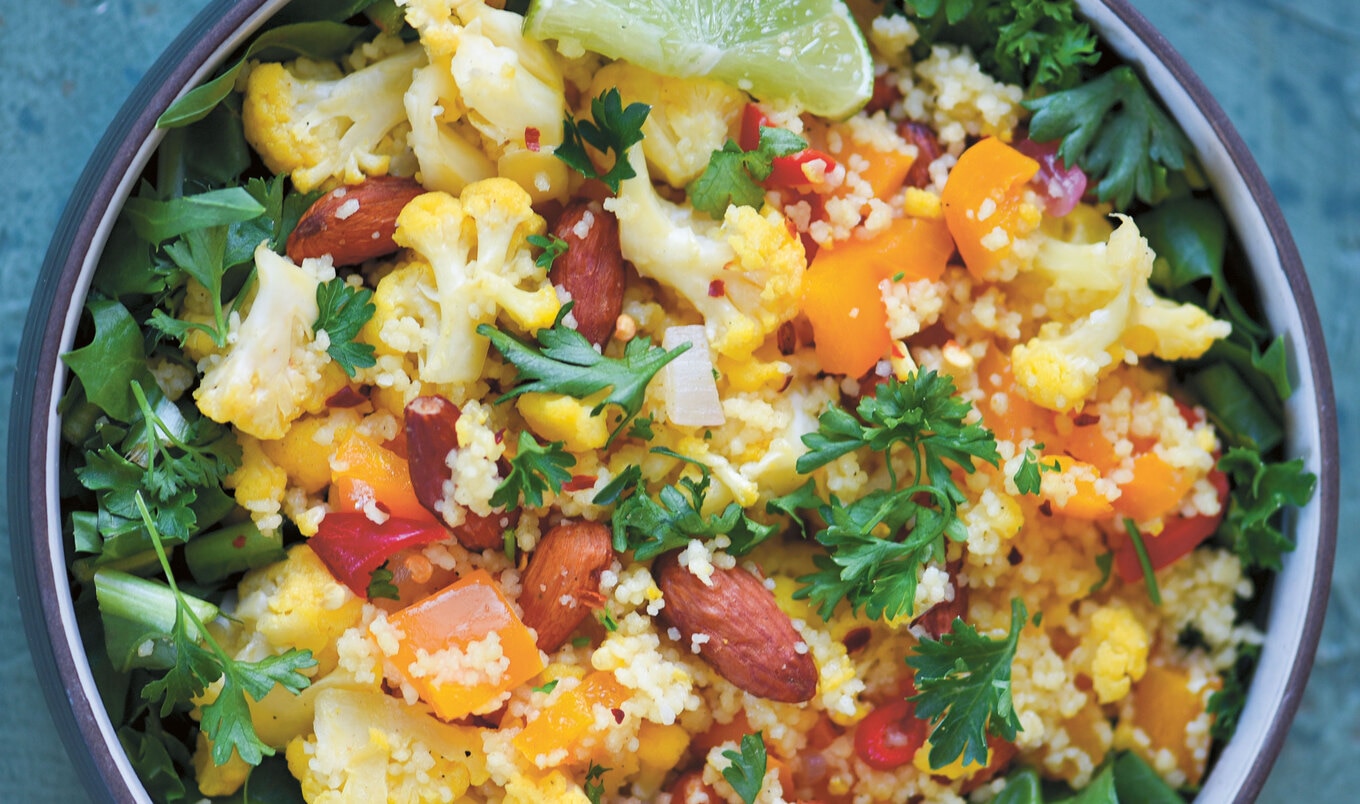 This simple and healthful meal packs in a nutritious mix of greens, grains, and healthy fats.
August 12, 2023
Chili and lime adds heat and tang to this vegetable-forward recipe from the Vegan Reset cookbook. Pair with baked tofu or crispy chickpeas for a punch of protein.
What you need:
1 tablespoon olive oil
1 shallot, sliced
1 garlic clove, minced
1 cup chopped cauliflower
1 bell pepper, chopped
⅓ cup almonds
¼ hot red chili pepper, thinly sliced
½ cup couscous
⅔ cup boiling water
½ teaspoon salt
½ teaspoon ground cardamom
Juice of 1 lime
4 collard green leaves, chopped
2 cups chopped curly kale
Handful of fresh parsley leaves, for garnish
What you do:
In a pan over medium heat, warm oil and sauté shallot, garlic, cauliflower, and bell pepper for 3 minutes. Add almonds and chili and cook for 5 more minutes.
In a separate pot, add couscous and pour boiling water over top. Add salt, stir well, and let sit for 5 minutes. Stir cardamom and lime juice into couscous and transfer to pan with vegetables, stirring to combine.
In a large pan over high heat, add two tablespoons water and cook collard greens and kale for 3 minutes.
Serve couscous and vegetables over greens and garnish with parsley.
For more recipes like this, check out: