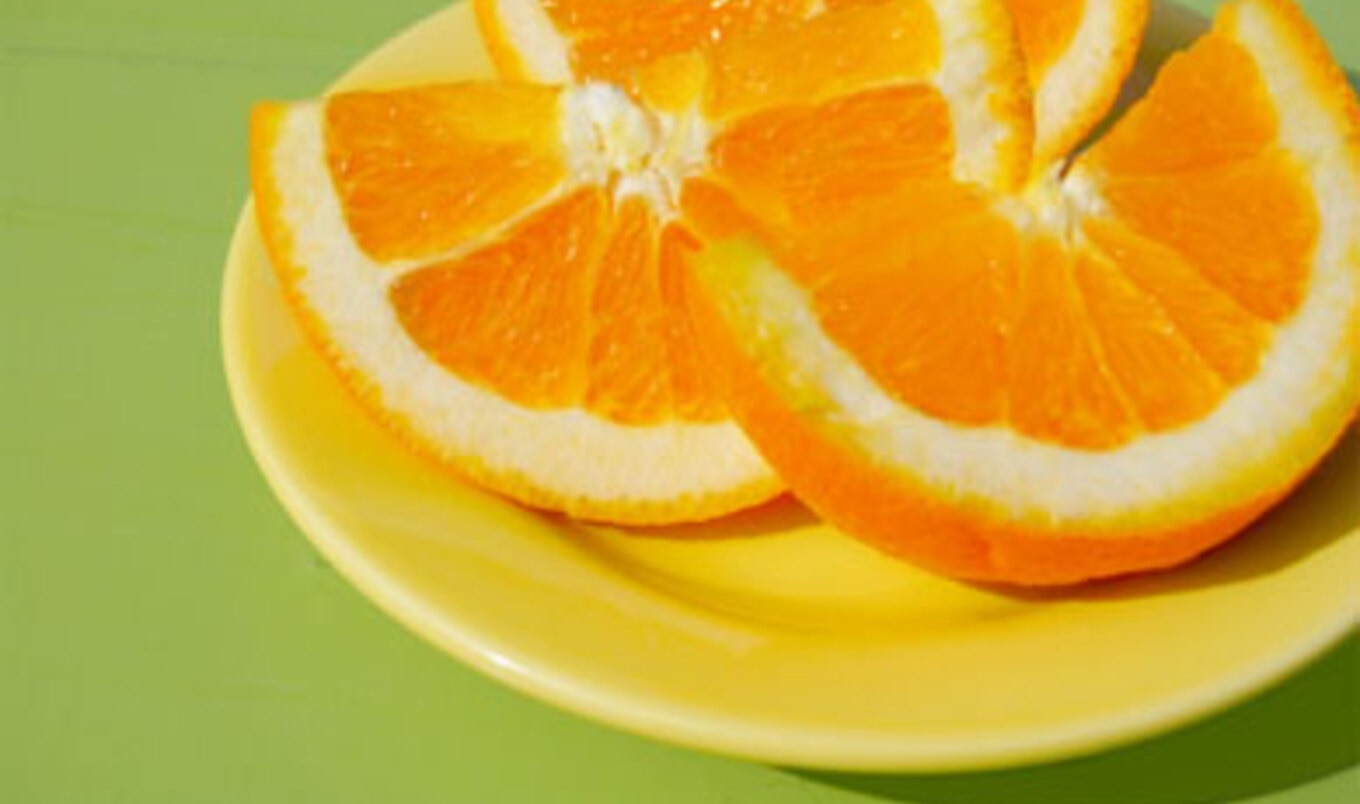 A bright pop of orange zest sets these sweets above the rest.
May 6, 2012
Perfect for dunking or for munching by the handful, these baked treats jazz up the old sugar-cookie standby with a sunny citrus infusion. 
Makes 5 to 7 dozen
What you need:
1-1/2 cups vegan margarine
1 cup unbleached cane sugar
6 tablespoons water
3 tablespoons orange juice
1 tablespoon grated orange zest
4-1/2 cups unbleached flour
3/4 cup tapioca flour
1/2 teaspoon sea salt
Optional toppings: chopped dried fruits, raisins, and chopped nuts
What you do:
In a large bowl, beat together margarine, sugar, water, and orange juice until light and creamy. Add remaining ingredients and stir well to form a smooth dough. Cover and chill for 1 hour or until firm. Divide dough in half, work with one half at a time, and keep remaining dough covered.
On a floured work surface, roll out dough to desired thickness (1/8-inch for crispy cookies or 1/4-inch for soft), cut into shapes with a knife or cookie cutter, and transfer cookies with a spatula to ungreased cookie sheets. The cookies can be left plain, or before baking, sprinkle with any of the suggested toppings, and gently press with your fingers to help toppings stick to the dough, or decorate with frosting after baking.
Bake at 350 degrees for 8-10 minutes or until lightly browned around the edges. Allow cookies to cool slightly before transferring to a rack to cool completely. Store in an air-tight container.