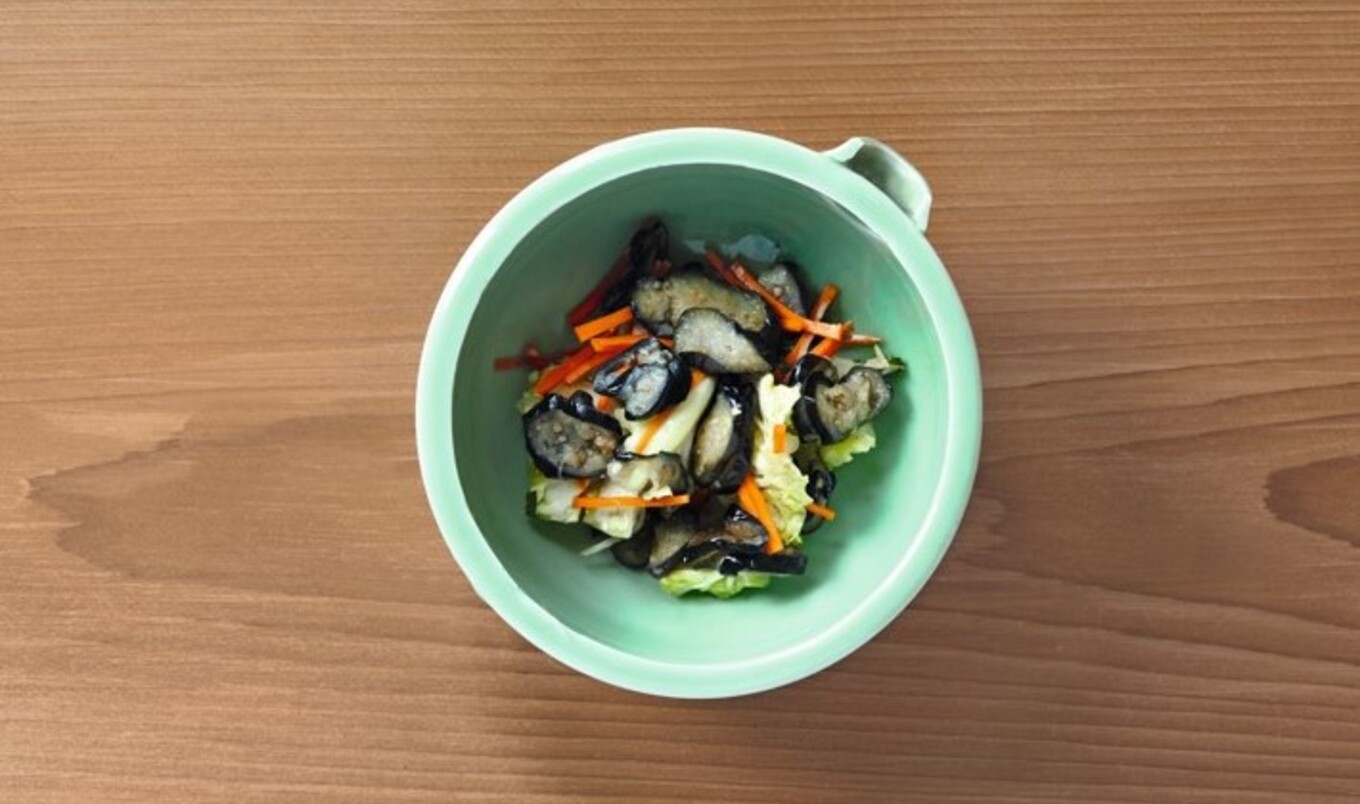 Fresh ginger, shiso, thinly shredded cabbage, and tender Japanese eggplants add a flavorful spin to home-pickled vegetables.
May 22, 2023
Quick salt pickles are a way of life in Japan. These eggplant pickles from Japan: The Vegetarian Cookbook use smaller, thinner tender Japanese eggplants and bright, herby shiso leafs with fresh and fiery ginger for a pickled vegetable that will put cucumbers to shame.
What you need:
2 medium Japanese eggplants, sliced into ¼-inch rounds
2 teaspoons flaky salt, divided
⅛ head small cabbage, cut into 1¼-inch squares
1 tablespoon chiffonade ginger, soaked in cold water for 10 minutes
1 small carrot, julienned
1 tablespoon finely chiffonade green shiso
What you do:
Into a medium bowl, add eggplant. Massage ½ teaspoon of salt into eggplant and let sit for 10 minutes. In another medium bowl, massage ½ teaspoon of salt into cabbage until some water is released. Let sit for 10 minutes. Squeeze eggplant slices and cabbage and add to a clean bowl. Drain ginger and blot dry.
To bowl with eggplant, add carrot and massage with remaining 1 teaspoon salt. Add ginger and shiso and toss to combine. Into a 1-gallon resealable freezer bag, add mixture. Roll up, squeezing out air, and refrigerate overnight. Use as a garnish with your favorite dish.
For more recipes like this, check out: