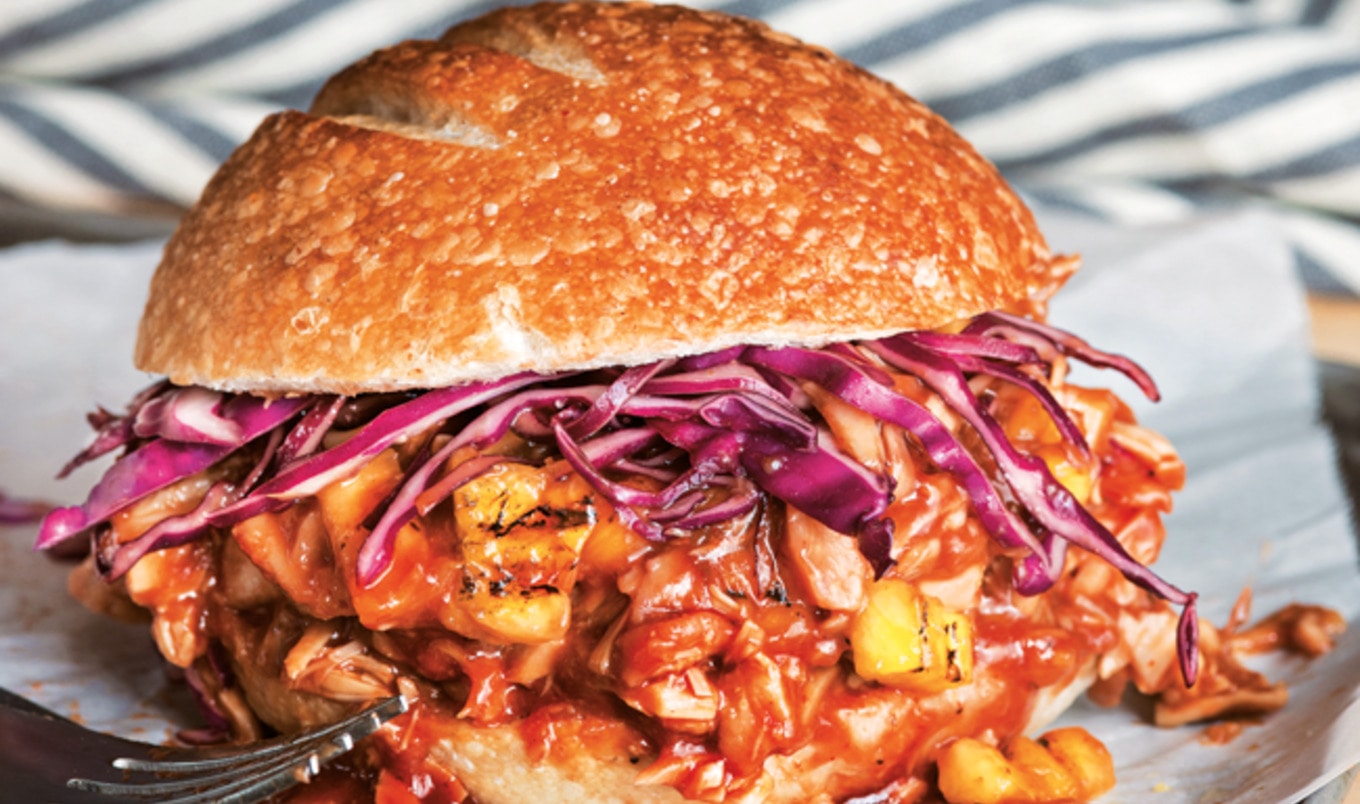 This five-ingredient pulled jackfruit makes for a saucy, smoky, delicious start to summer.
July 3, 2022
Barbecue season is nearing, but if the weather's not quite nice enough for you to get outside, or if you don't have a grill, you're in luck. Not only is this recipe, from Great Vegan BBQ Without a Grill by Linda and Alex Meyer, super-simple in terms of ingredients, it's also a cinch to make (and scrumptious to boot!).
What you need:
2 (14-ounce) cans young jackfruit, drained and rinsed
4 cups vegetable broth
1 small pineapple
1 tablespoon vegetable oil
2 cups barbecue sauce
4 hamburger buns
Shredded green or red cabbage
What you do:
1. Into a medium saucepan, bring broth to a boil and reduce to a low simmer. Add jackfruit to the broth and simmer for 20 minutes.
2. While jackfruit is simmering, remove skin from pineaple and slice 3 round, ½-inch-thick pieces of pineapple. Brush grill pan or skillet with oil and warm over medium heat. When the pan is hot, add the pineapple and grill for approximately 3 to 4 minutes per side, or until seared and caramelized. Coarsely chop pineapple and set aside.
3. Drain jackfruit and shred with a fork or pulse in a food processor about six to ten times to reach a pulled meat consistency.
4. Into a saucepan over medium-high heat, bring barbecue sauce to a boil, and add jackfruit and pineapple. Stir to combine and reduce heat to a low simmer. Cook for 20 minutes, stirring frequently.
5. Put the barbecue jackfruit on the hamburger bun and top with the shredded cabbage.