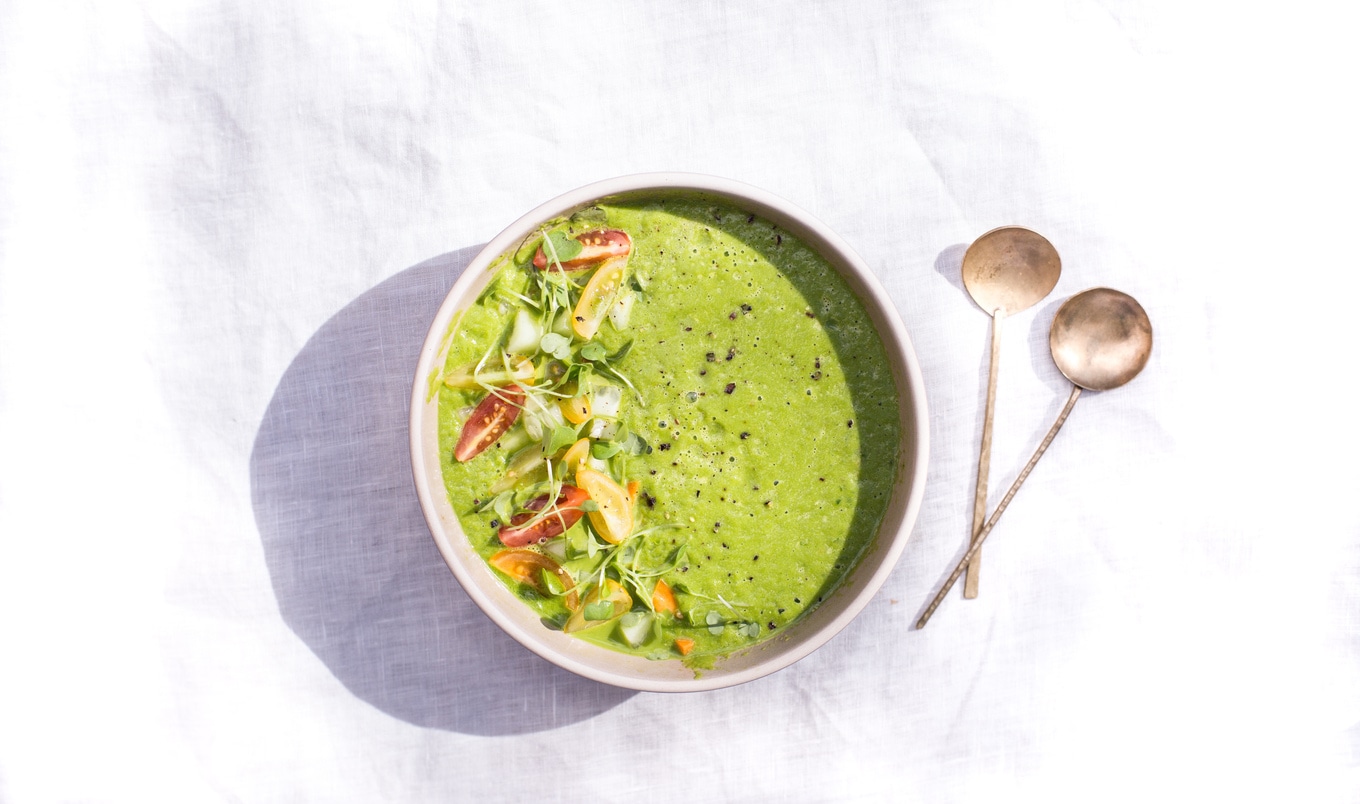 This green, refreshing meal makes the perfect simple lunch on a hot day.
June 10, 2021
This super-easy, blendable soup from the Love Your Body Feed Your Soul cookbook gets a bit of sweetness from carrots, creaminess from avocado and tahini, and fresh lightness from cucumber.
What you need:
1 cucumber, quartered
2 carrots, chopped
1 small jalapeño
2 cups tightly packed spinach
½ avocado, peeled and pitted
1 lemon, juiced
1 tablespoon tahini
½ teaspoon sea salt
½ cup water
What you do:
Into a blender, add cucumber, carrots, jalapeño, spinach, and avocado. Blend for 1 minute. Add in lemon juice, tahini, salt, and water. Blend on high until creamy. Ladle into bowls and serve.