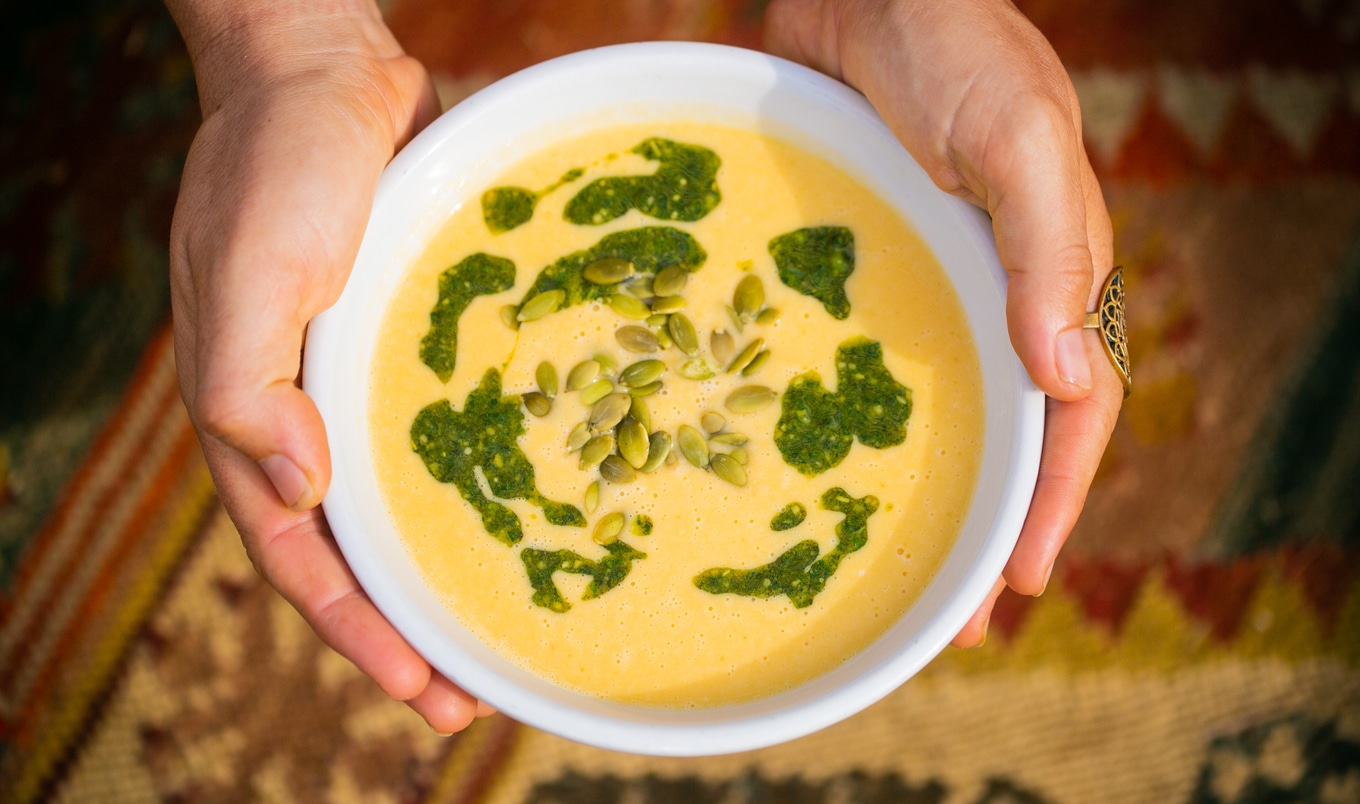 Allergy season is here, and we're keeping our immune systems kicking with this gingery, garlicky squash soup.
May 15, 2023
Want to up the vegetable content of this soup from the Healthy Living Through a Plant-Based Diet: A Trilogy Sanctuary Cookbook even further? Try adding a handful of fresh spinach right before serving. It will gently wilt into the soup, and boost the nutrients.
What you need:
1 tablespoon coconut oil
½ medium yellow onion
2 tablespoons fresh ginger
1⅓ cup canned coconut milk
½ medium butternut squash, peeled, de-seeded, and cubed (3 to 4 cups cubed squash)
1 clove garlic, minced
1 Granny Smith apple, peeled and chopped
¼ cup water
½ teaspoon salt
2 tablespoons vegan pesto
2 tablespoons pumpkin seeds
What you do:
In a large saucepan over medium heat, warm coconut oil. Once hot, add onion and sauté for 2 to 3 minutes until softened. Add ginger and cook for an additional minute.
Add coconut milk, butternut squash, garlic, apple, water, and salt. Bring to a boil and cover with a lid and simmer for 10 to 12 minutes until squash is soft and cooked through.
Remove from heat and allow to cool for 5 to 10 minutes. Transfer soup (in batches if necessary) into a blender and blend until smooth.
To serve, divide between 4 serving bowls and drizzle with pesto and a sprinkle of pumpkin seeds.
For more recipes like this, check out: