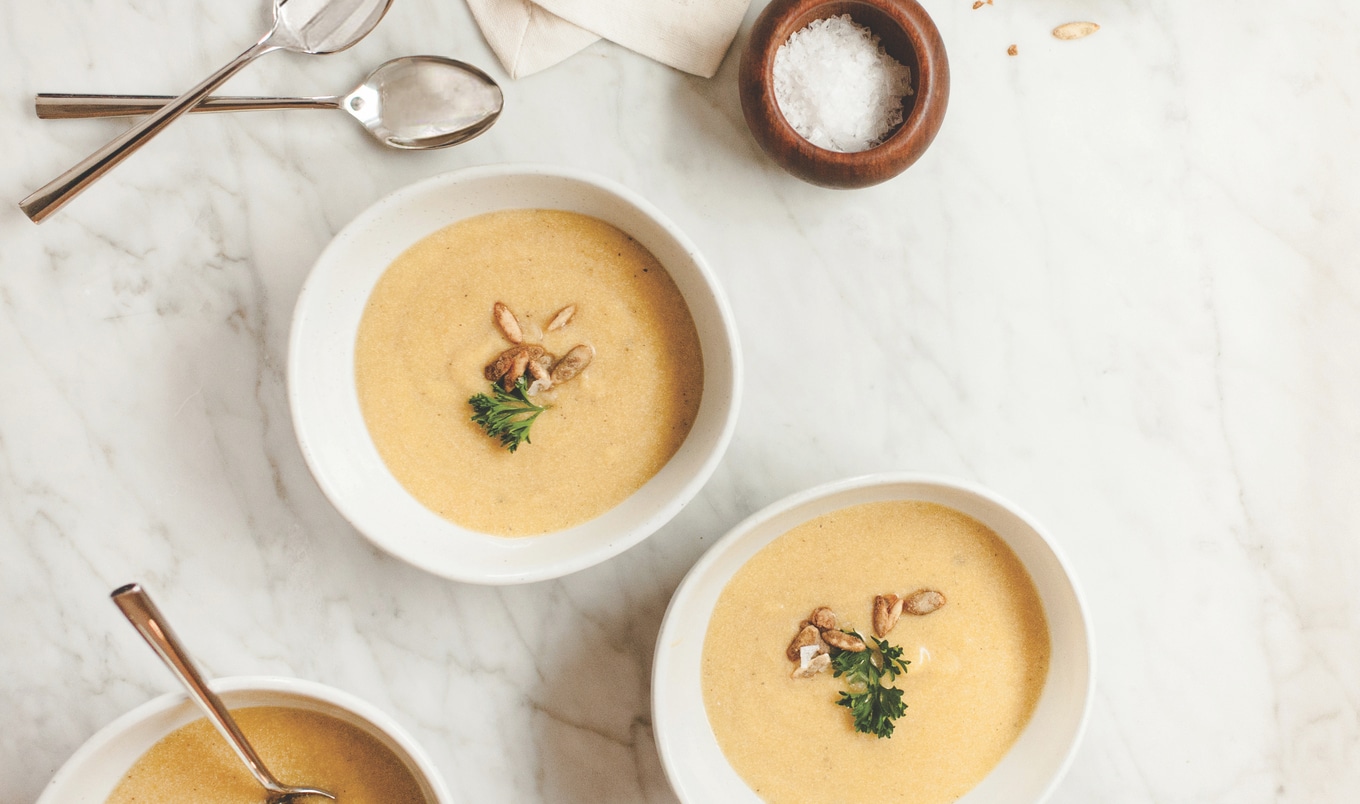 There is something so decadent, delicious, and comforting about this soup, despite the simple ingredient list.
November 16, 2022
If you can't find kabocha squash for this tasty soup from the Simply Real Health cookbook, use a butternut squash, pumpkin, or any other variety you prefer, equaling 2 to 3 cups when mashed.
What you need:
1 medium kabocha squash
1 tablespoon olive oil
2 teaspoons salt, divided
1 teaspoon black pepper, divided
½ onion, chopped
1 (15-ounce) can coconut milk
2 cups organic vegetable broth, more as needed
What you do:
Preheat oven to 425 degrees and line a baking sheet with parchment paper. Place squash whole on baking sheet, drizzle with olive oil, sprinkle with 1 teaspoon of salt and ½ teaspoon pepper, and roast for 50 minutes or until easily pierced with a fork.
Remove squash from oven and let cool. Slice open, scoop out seeds, and add flesh to blender. Set aside.
Into a large stockpot over medium-low heat, add oil. Add onions and sauté for 5 minutes until translucent.
Into blender with squash, add onions, coconut milk, broth, and remaining salt and pepper. Blend until smooth, adding more broth for a thinner consistency. Serve warm.