Boston, MA might be famous for its seafood, but the university town is also realizing the demand for plant-based options. Many Boston bars and restaurants offer meat-free options, and some are now going out of their way to cater to plant-lovers with exclusively vegan menus. If you dig a little deeper though, you'll find plenty of places that offer delectable vegan food—so you can get your fix of tempeh burgers, jackfruit tinga tacos, and bourbon-maple ice cream without the need to pester your waiter with questions about the menu. Here are six all-vegan restaurants you should visit when in Boston.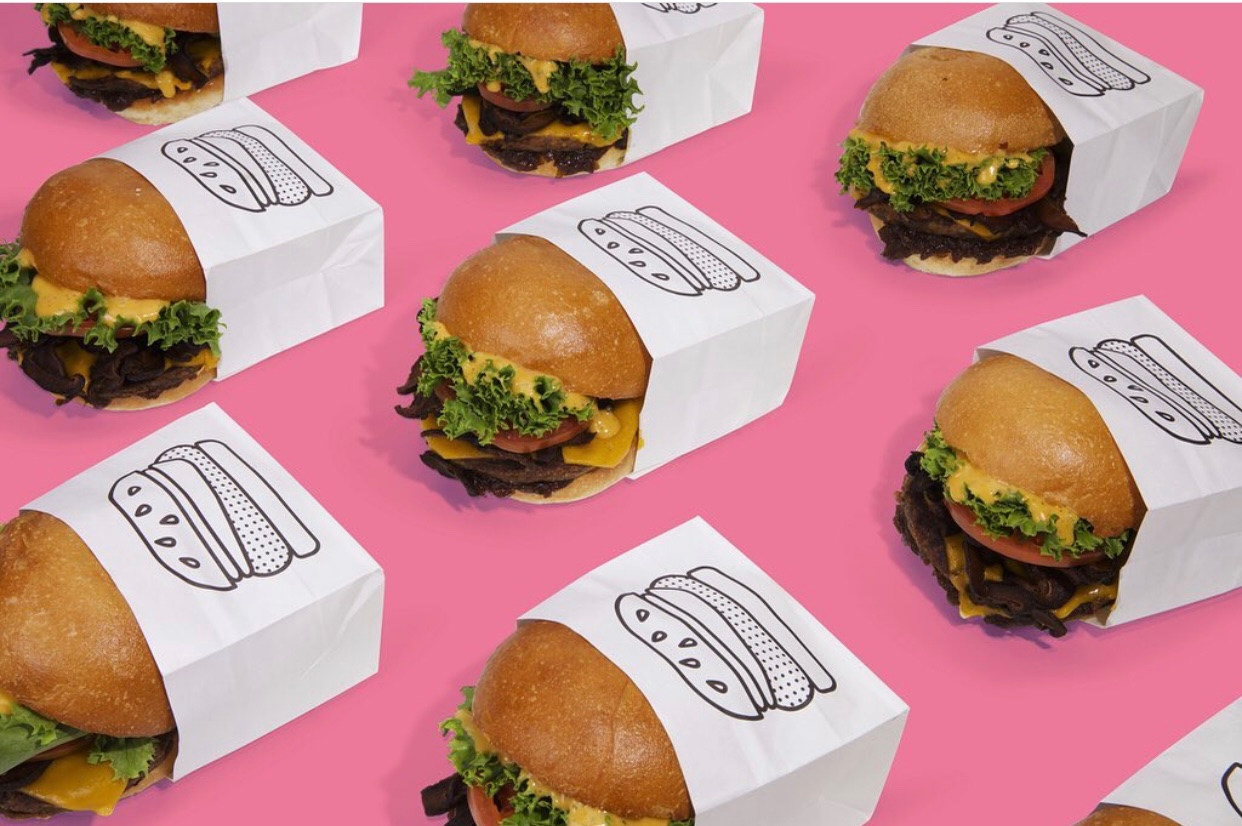 by Chloe.
1. by CHLOE.
The creative menu at by CHLOE. is long and varied, satisfying both healthier eaters and hardcore junk-food lovers. Head to the vegan chain for Caesar, cob, and Crispy Chicky salads for a lighter lunch bite, and clever snacks such as the elote-style street corn and chips with kale artichoke dip. For an American diner classic, choose the classic burger with its tempeh-lentil-chia-walnut patty and pair it with air-baked French fries. Drinks options include iced black tea, pineapple ginger lemonade, and coffee for your breakfast pick-me-up needs. For dessert, you'll be spoiled for choice with Chlostess and red velvet cupcakes, rainbow sugar cookies, and chocolate doughnuts.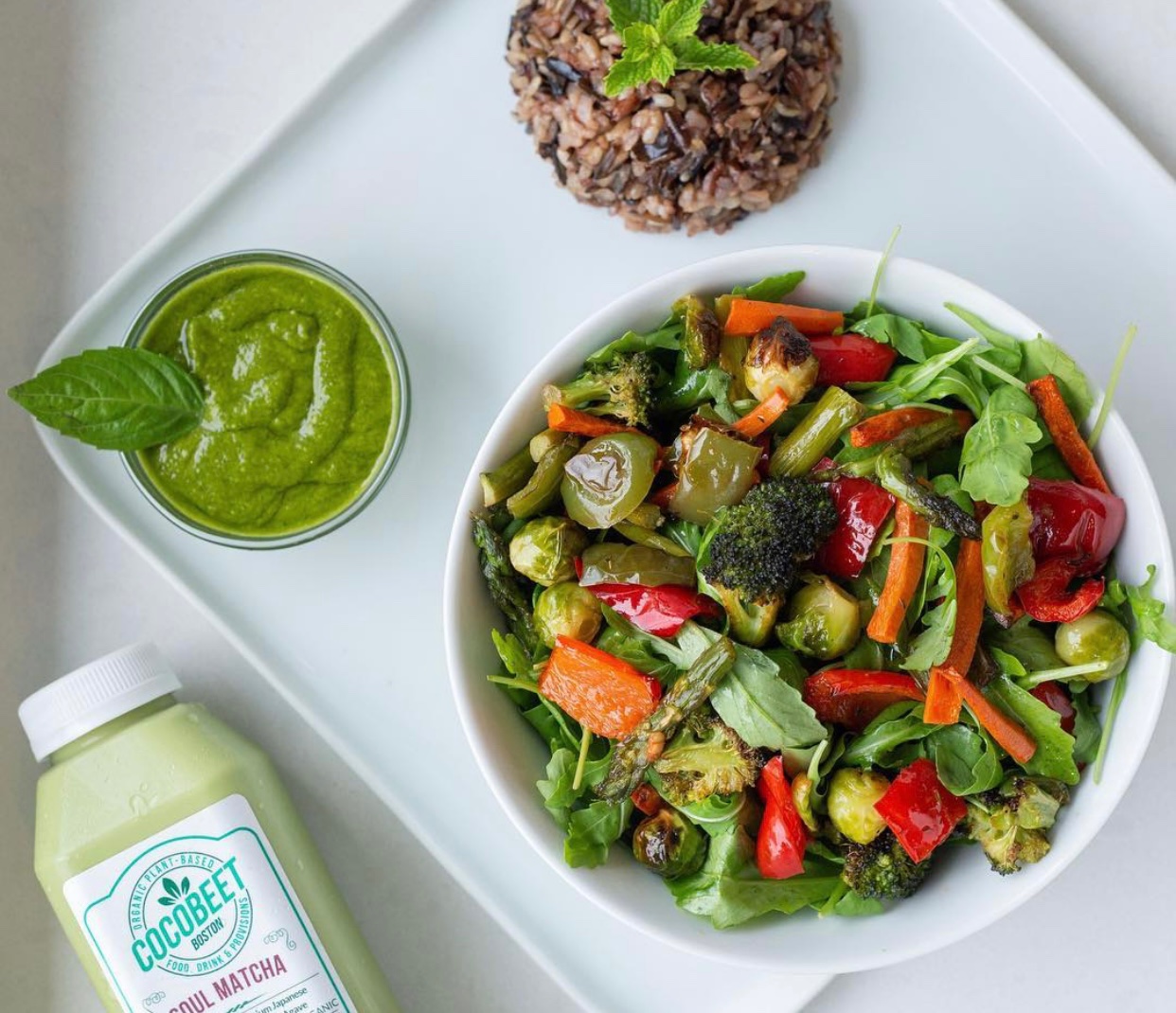 Cocobeet
2. Cocobeet
A grab-and-go health food concept, Cocobeet provides fresh cold-pressed juices, smoothies, and nourishing raw food to the Boston masses. They also know their stuff when it comes to nutrition. Using raw, organic, and gluten-free ingredients, their offerings include a selection of invigorating smoothie bowls, grain bowls, salads, sandwiches, and raw snacks. Start your day with the warm quinoa breakfast bowl topped with blueberries, cinnamon, and housemade berry jam, along with a mocha espresso superfood smoothie for your morning kick. Or stop by midday for an avocado, cucumber, tomato, and chipotle sandwich, baked cauliflower poppers, and a Watermelon Quench juice. Don't leave without grabbing a few cacao and maca protein truffles to go for all-day energy.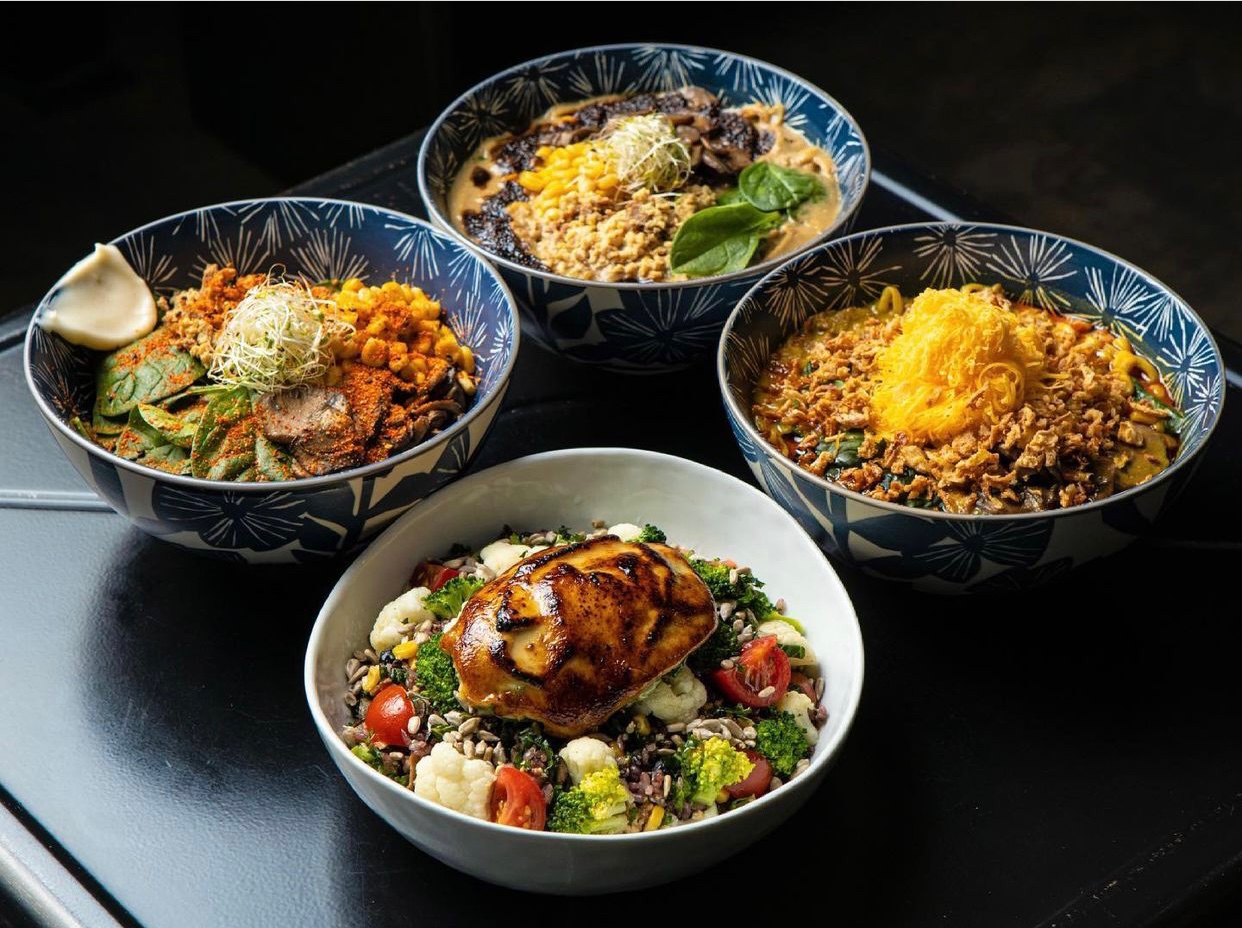 Red White
3. Red White
The food at fast-casual eatery Red White is based on the 1300-year-old vegan dining style of a sect of Buddhist monks in Japan. Go for the Masterpiece, a combination of tofu, vegan meat, mushrooms, corn, spinach, and chili oil for a creamy sesame taste. Impressively, the range of fresh vegetables in their kitchen doesn't stop there. For something that packs a kick of heat, opt for the Dragon Breath, a "super hot" and umami rich bowl with the usual fixings of vegan meat, mushrooms, corn, spinach, and tofu. Red White also has a habit of marinating halved avocados in a special miso-based sauce, which you can add as an additional topping—and we suggest you do.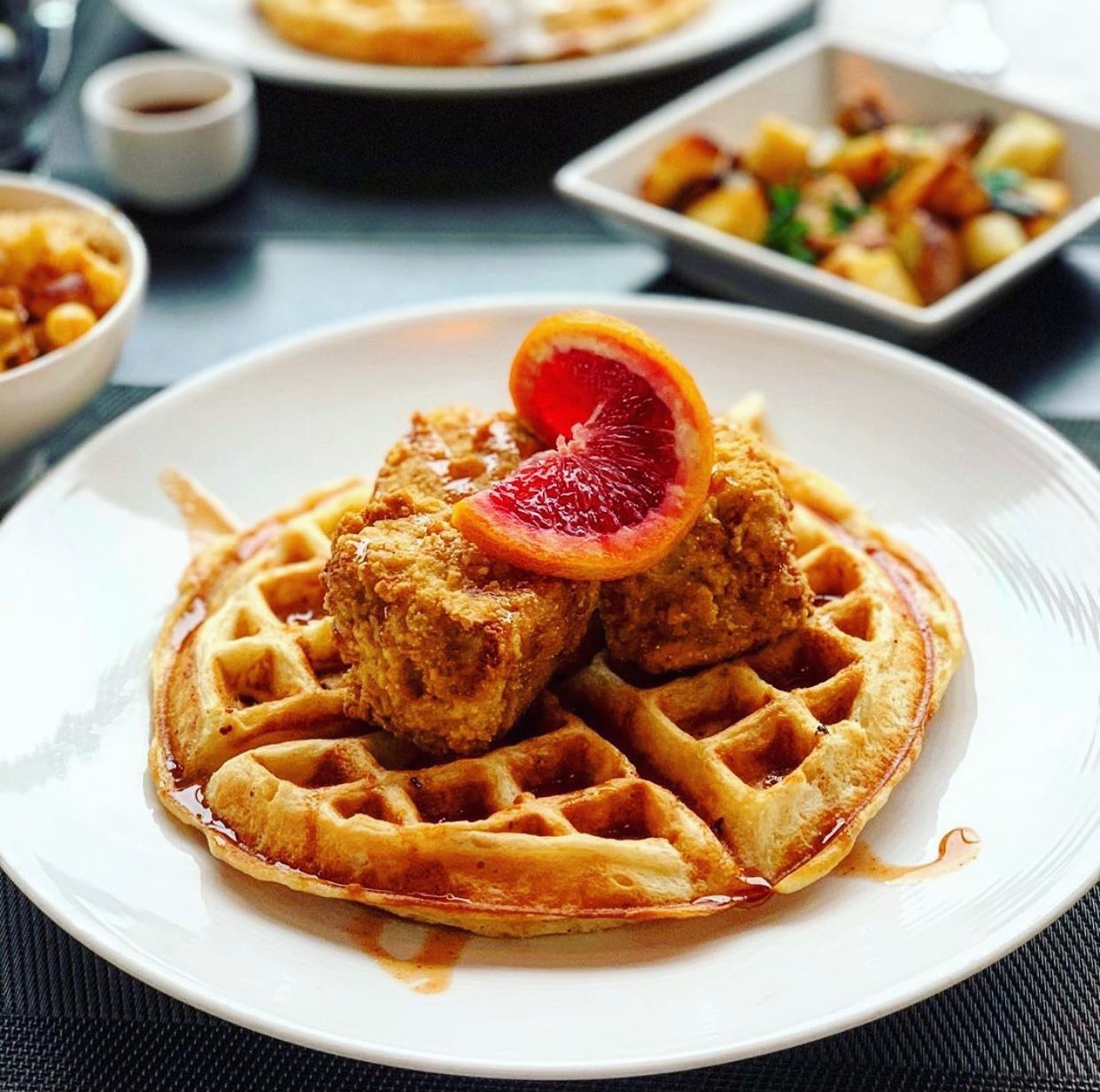 True Bistro
4. True Bistro
Located just outside of the main city, True Bistro is worth the quick trip to Somerville. The eatery provides an upscale dining experience, complete with romantic candlelight. The menu is sourced with ingredients local to New England—which means there are seasonal variations throughout the year—and dishes marry unexpected ingredients with excellent results. Start with the robust crispy polenta squares or King Oyster Okonamiyaki with smoked tofu, citrus mayonnaise, and flaked seaweed before moving onto the spinach and nettle spanakopita with spicy, cilantro-based zhoug sauce. Go all out with a three-course dinner and order the velvety strawberry cheesecake for dessert.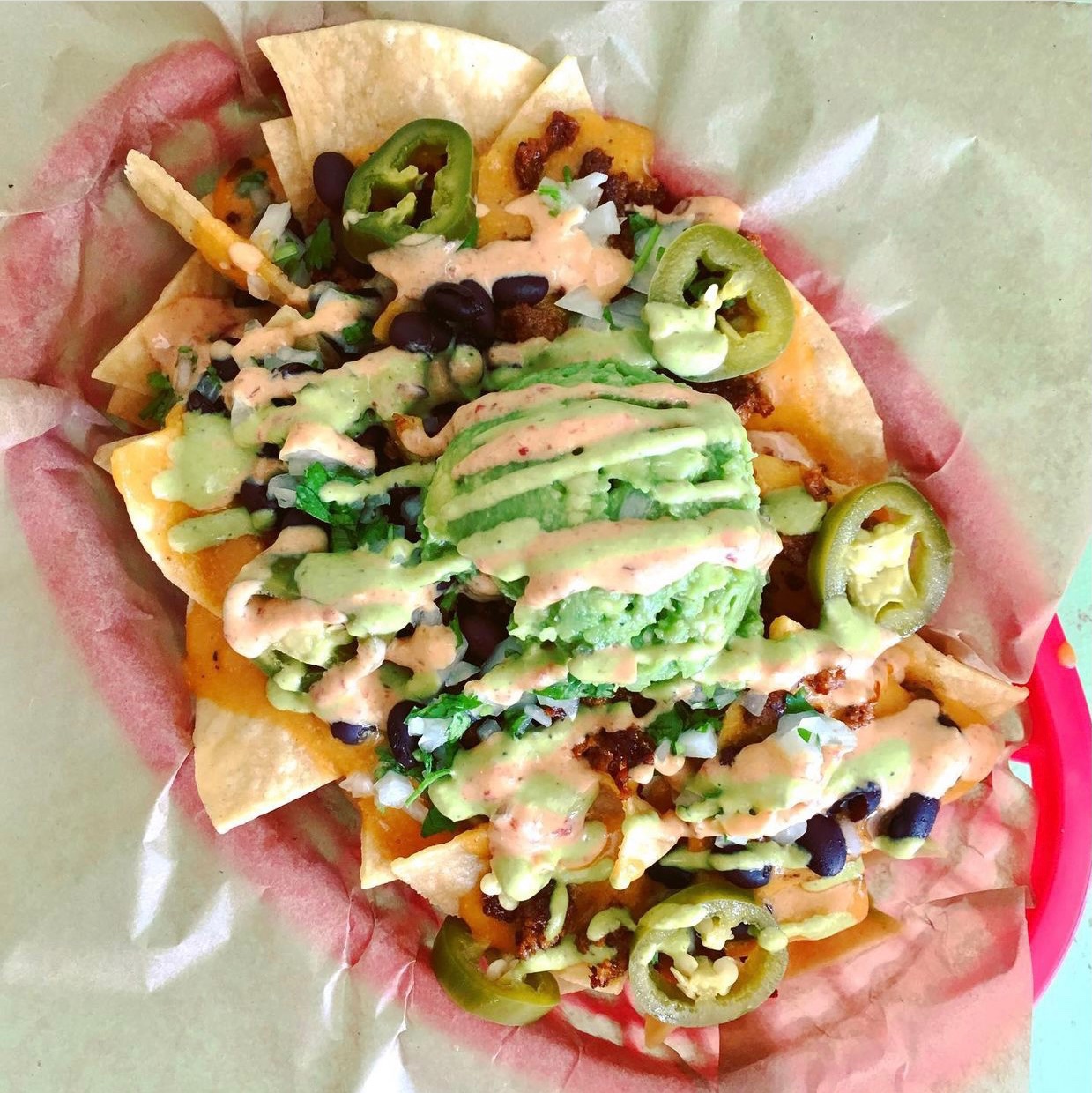 Taco Party
5. Taco Party
This vegan taco shop is based in Somerville and open daily, and its accompanying Taco Party food truck tours Boston during the week. They offer more meat alternatives than you can shake your favorite "Hail Seitan" T-shirt at (think jackfruit, tofu, lentils, potatoes, and tempeh) and the flavor pairings in their tacos are on point, with cilantro, chipotle, poblano, vegan cheese, and cashew crema among the selection. Don't miss out on the tangy Chimichurri Tempeh and Jackfruit Tinga tacos. If the day ever comes when you get bored of vegan tacos, consider diving into the crunchy nachos and grilled chorizo tortas instead.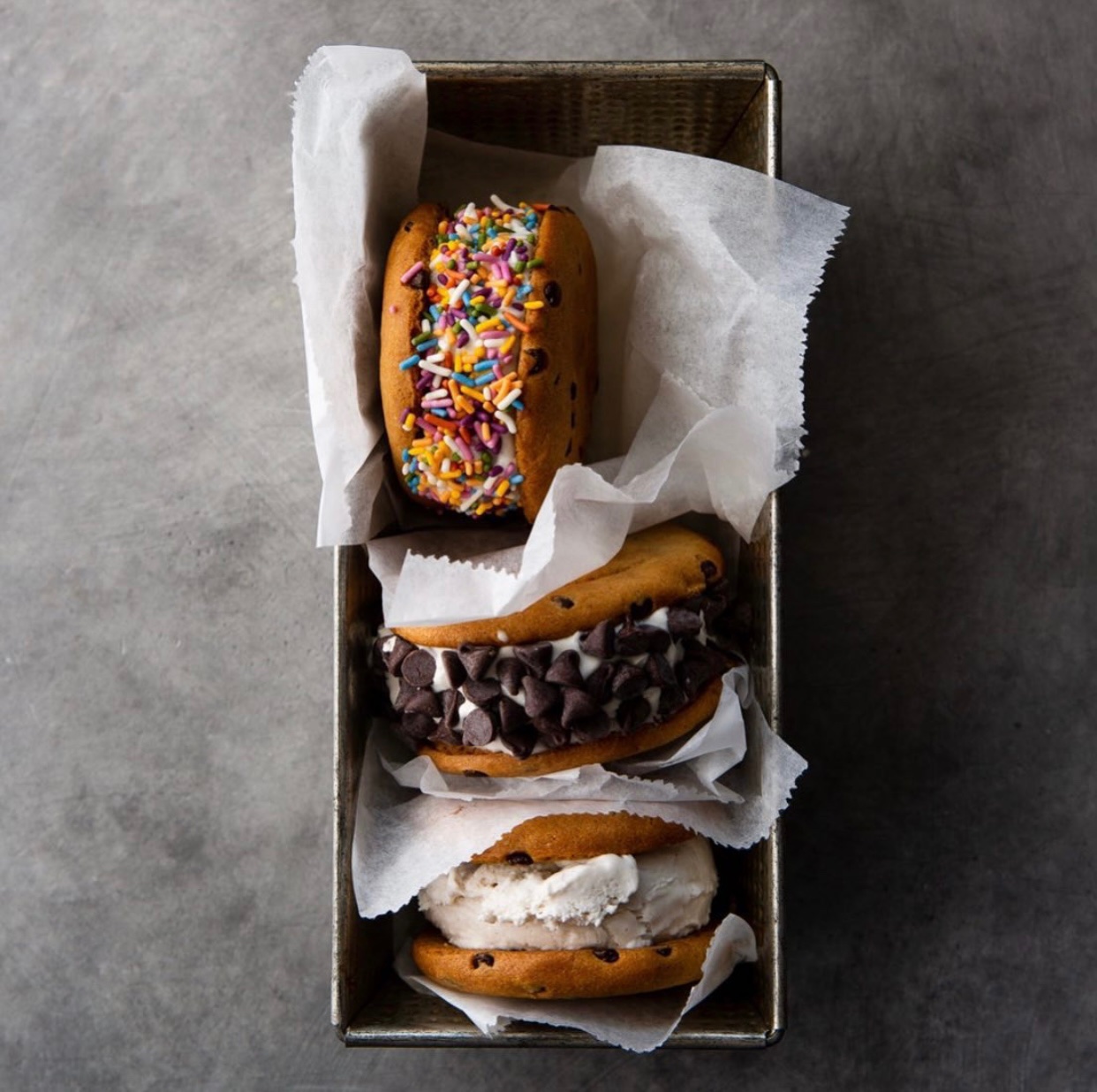 FoMu Café
6. FoMu Café
FoMu's signature product is homemade vegan ice cream, made with coconut milk and natural sweeteners, along with a whole lot of fresh flavorings and garnishes. At FoMu Café, they sell their ice cream by the scoop in flavors such as peanut butter chocolate cookie; Sweet Lavender; salted caramel; and bourbon maple walnut. Take it up a notch and treat yourself to an ice cream cookie sandwich or double chocolate chip brownie. If you can't get enough, consider picking up a copy of their Incredible Vegan Ice Cream cookbook, which includes recipes for 60 vegan ice cream flavors that you can make at home.
Caroline Bunting-Palmer is a freelance ethical and sustainable lifestyle writer based in Reading, UK.
Photo credit: Caroline Bunting-Palmer and True Bistro