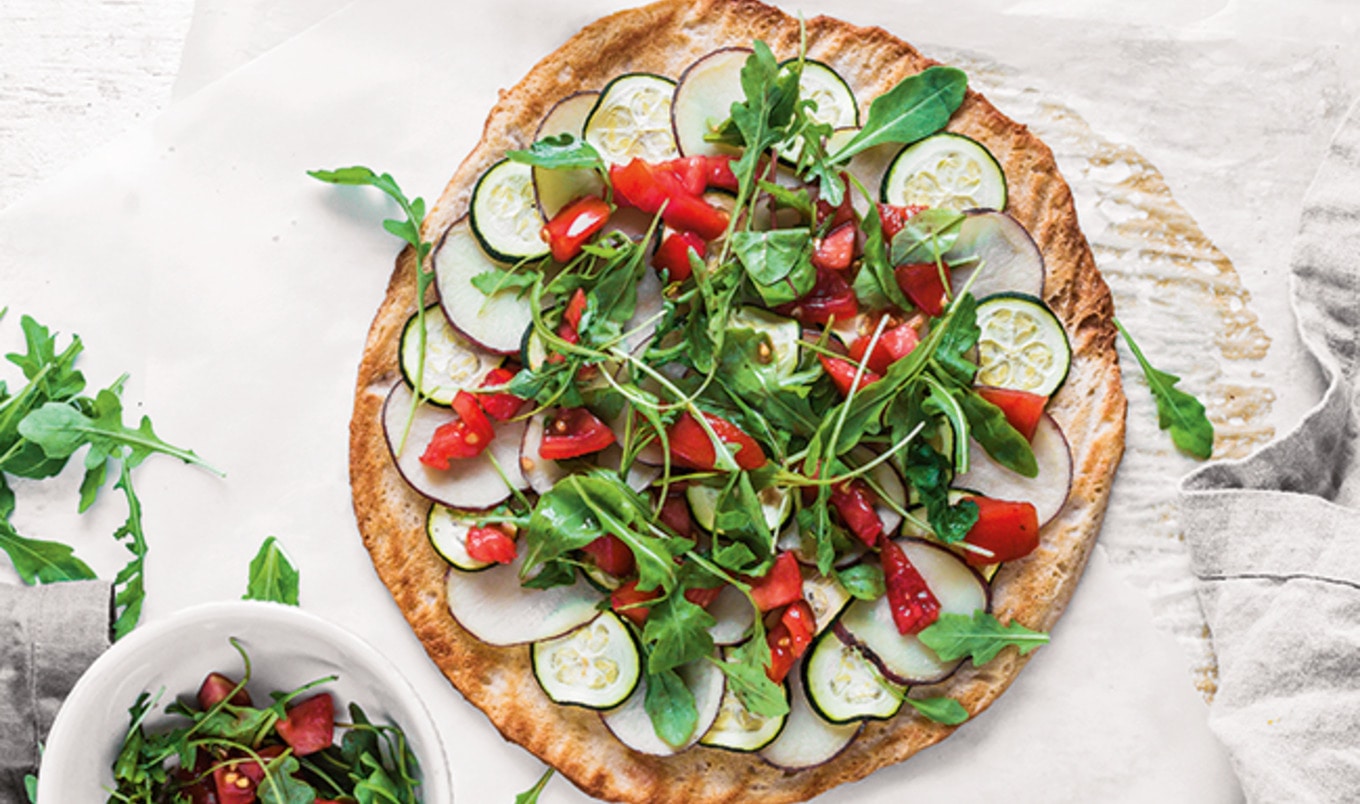 Anytime can be pizza time with this simple, healthy recipe.
November 28, 2018
No cheese? No problem. Thinly-sliced roasted potatoes and zucchini with fresh, peppery arugula on a warm, crispy pizza dough is all we need on our dinner menu this week.
Makes 1 pizza
What you need:
3 to 4 medium red potatoes, sliced in thin rounds
2½ tablespoon olive oil, divided
1 medium zucchini, sliced in thin rounds
Salt and pepper
Pizza dough
1 cup arugula
1 tomato, diced
Fresh basil, optional
1 teaspoon balsamic vinegar
What you do:
1. Preheat the oven to 425 degrees. Line two baking sheets with parchment paper.
2. Toss the sliced potatoes in ½ tablespoon of olive oil and season with salt and pepper. Lay potatoes on baking sheet. Repeat process for the zucchini, and lay on other baking sheet. Roast potatoes for about 15 minutes and zucchini for about 10 minutes. Set roasted vegetables aside to cool.
4. Preheat oven to the highest heat. Prepare dough by rolling out into a circle. Drizzle with 1 tablespoon of olive oil and sprinkle with salt and pepper. Top with roasted vegetables, overlapping potato and zucchini.
5. Bake for 8 to 10 minutes or until crust is golden brown.
6. In a medium bowl, toss arugula and tomato with balsamic vinegar, adding ½ tablespoon olive oil with salt and pepper. Top cooked pizza with arugula salad. Serve immediately.