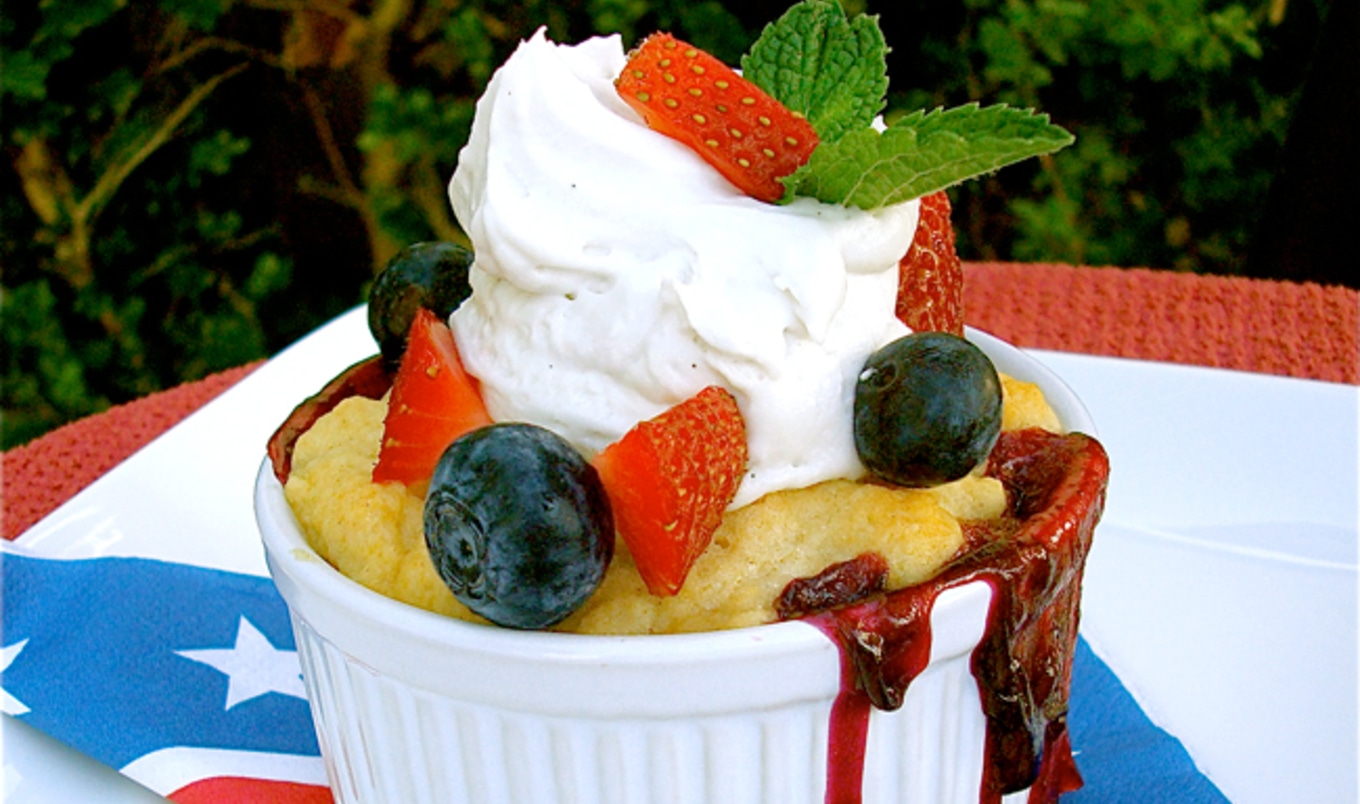 This stunning, summer treat is the perfect dessert for Fourth of July cookouts.
June 1, 2017
What you need:
1⅓ cup flour
2 tablespoons sugar
1½ teaspoons baking powder
½ teaspoon salt
¼ cup canola oil
¾ cup almond milk
½ cup sugar
2 tablespoons flour
1 teaspoon ground cinnamon
2 cups fresh or frozen strawberries
2 cups fresh or frozen blueberries
1 tablespoons sugar to sprinkle on top
Vanilla Bean Whipped Crème (see recipe)
What you do:
1. Preheat the oven to 375 degrees. In a small bowl, whisk flour, sugar, baking powder, and salt. In a separate small bowl, whisk oil and milk, then add to the flour mixture. Mix with a wooden spoon until thoroughly combined, but do not over-mix.
2. In a medium-sized bowl, whisk together sugar, flour, and cinnamon, then add berries. Toss until berries are coated with sugar mixture.
3. Pour berries into a 9-inch baking pan or distribute evenly into 8 ramekins. Using a tablespoon, scoop lumps of dough on top of berries.
4. Brush top of the dough with extra almond milk and sprinkle liberally with sugar.
5. Bake for 45 minutes or until dough is thoroughly cooked and lightly browned on top. Be sure to rotate after 20 minutes for even baking.
Photo courtesy of Chloe Coscarelli