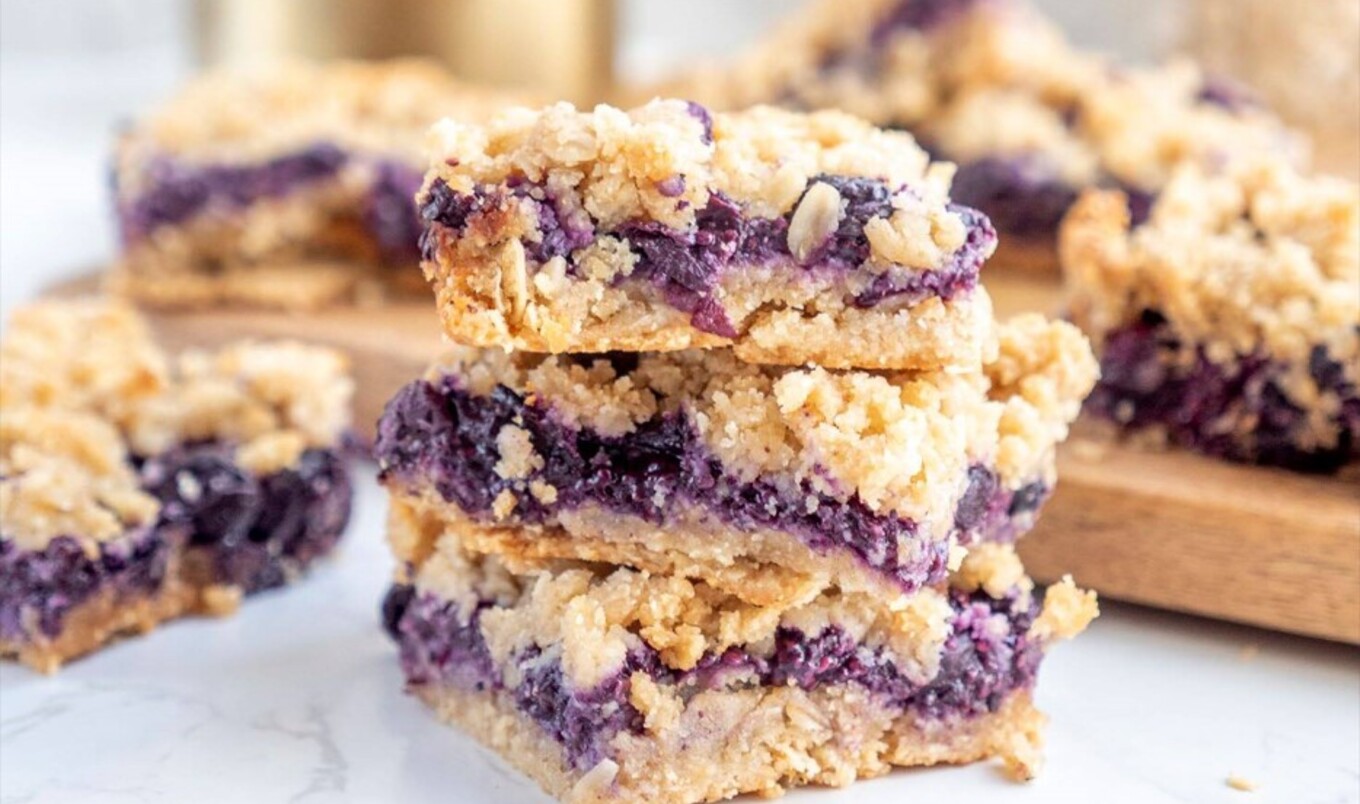 Gooey, crumbly, and perfectly sweet. It doesn't have to be summer to enjoy these tempting bars—all you need is frozen berries on hand.
August 2, 2023
Small but mighty, berries add satiating fiber, natural sweetness, and a boost of antioxidants to this feel-good dessert from the Mostly Plant-Based cookbook.
What you need:
For the berry filling:
2 cups frozen blueberries, raspberries, and blackberries
2 teaspoons lemon juice
2 tablespoons maple syrup
2 tablespoons chia seeds
For the crumble topping and base:
1½ cups rolled oats
1 cup almond flour
⅓ cup coconut oil, melted
⅓ cup maple syrup
1 teaspoon vanilla extract
⅛ teaspoon salt
What you do:
Preheat oven to 350 degrees. Line an 8-inch square baking pan with parchment paper, leaving some paper overhanging sides.
For the filling, in a small saucepan over medium heat, warm berries and lemon juice, stirring and crushing berries. Cook until berries are mashed and bubbling, about 5 minutes.
Turn off heat and stir in maple syrup and chia seeds. Set aside, and let mixture thicken.
For the crumble topping and base, into a food processor, place all ingredients and pulse until well combined and crumbly, about 45 seconds.
Into bottom of prepared pan, press ¾ of oat crumble and par-bake for 10 minutes, or until set.
Over crust, pour filling and sprinkle remaining crumble on top. Bake for another 15 to 20 minutes, or until topping is golden brown and filling is bubbling. Let cool completely before lifting from pan and slicing into bars.
For more recipes like this, check out: