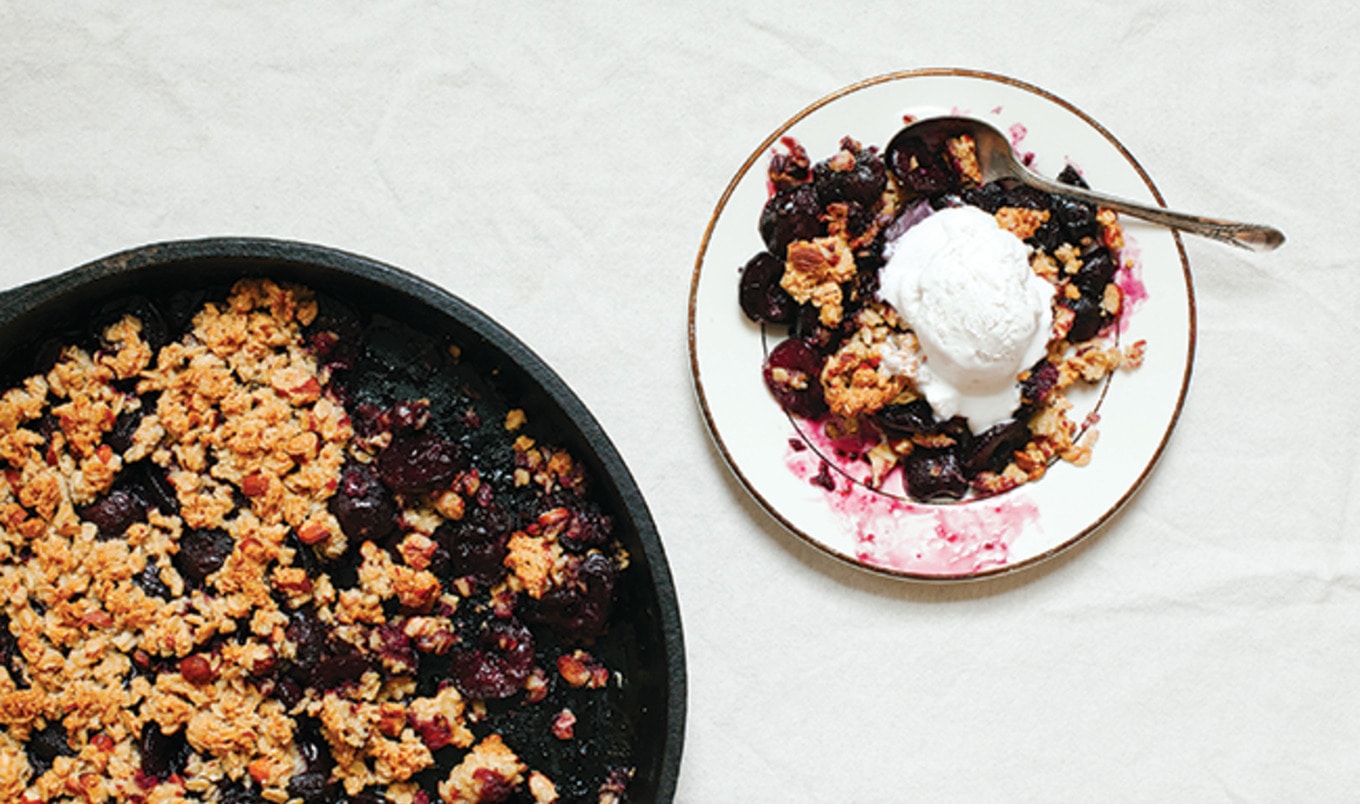 This five-step dessert is sweet, delicious, and easy as … cobbler.
May 26, 2019
Cobblers are one of the easiest ways to transform fruit into decadent dessert. And thanks to Anya Kassoff's cookbook Simply Vibrant, our cobblers are just as beautiful as they are simple.
Serves 6
What you need:
What you do:
1. For the filling, preheat the oven to 375 degrees. Grease a 9- or 10-inch cast iron skillet with coconut oil.
2. Into a large bowl, add cherries, sugar, arrowroot powder, and vanilla, and stir to combine. Spoon mixture into skillet in an even layer.
3. For the topping, into a large bowl, combine oats, almond flour, chopped almonds, baking powder, and salt, and toss to combine. Add maple syrup, and stir to incorporate.
4. Cut chilled coconut oil into small pieces and add to mixture. Using your hands, mix together and press mixture between your fingers to incorporate coconut oil into the crumble.
5. Sprinkle crumble over cherries, and transfer skillet to the oven. Bake for 30 minutes, until topping is golden, then cover skillet with a piece of parchment paper, and bake for another 10 minutes until the filling is bubbly. Remove skillet from oven and let cool slightly before serving.