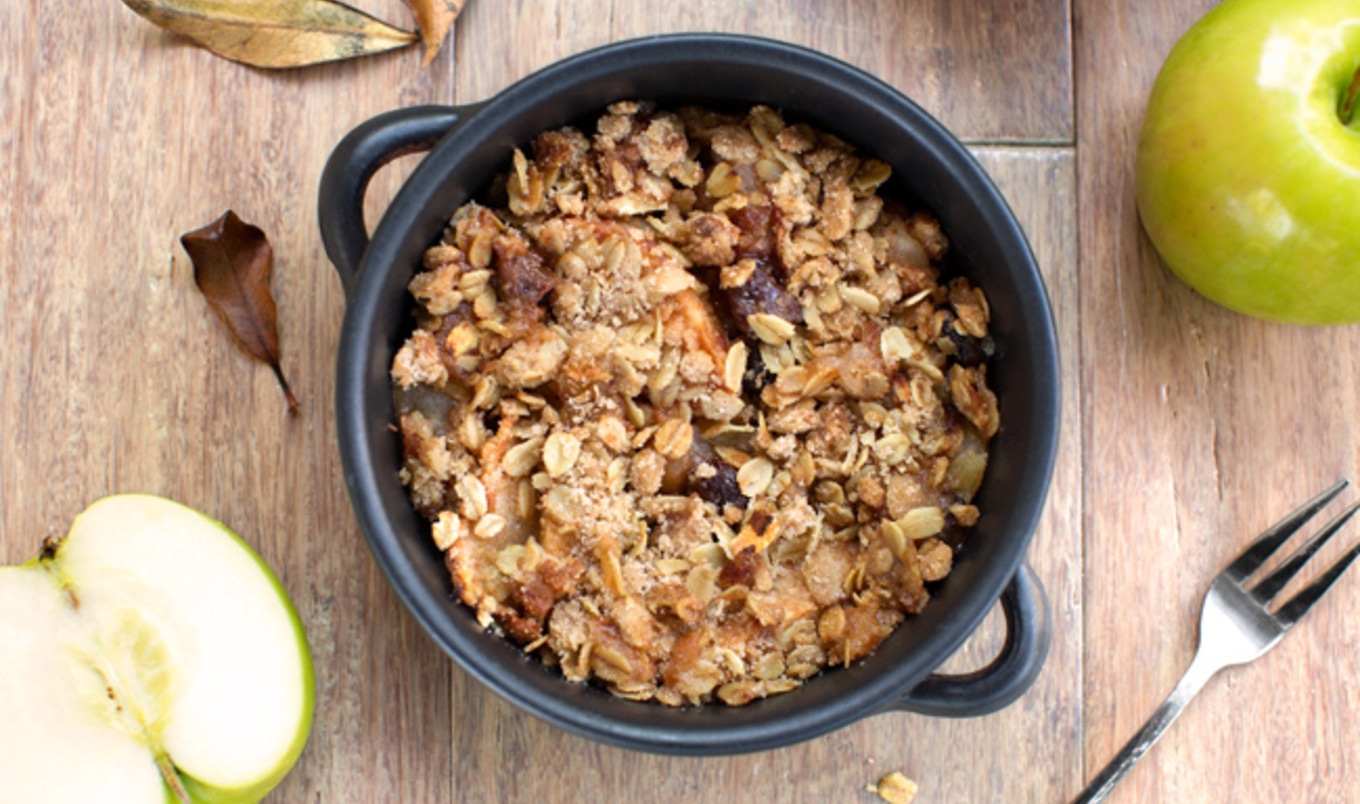 Whip up this easy, four-step dish with your favorite fall fruits.
September 28, 2021
Made with rolled oats, vanilla, and spices, this topping takes fall-favorite fruit to a new level. For added crunch and nutrition, add some chopped nuts or sunflower seeds.
What you need:
For the filling:
5 cups peeled, cored, and sliced apples
⅓ cup raisins
2 tablespoons oat flour
2 tablespoons maple syrup
1 tablespoon lemon juice
1 teaspoon cinnamon
½ teaspoon vanilla
½ teaspoon nutmeg
For the topping:
¾ cup rolled oats
⅓ cup oat flour or barley flour
1⁄4 cup sugar
1⁄2 teaspoon vanilla
1⁄2 teaspoon cinnamon
1⁄4 teaspoon nutmeg
1⁄4 cup vegan butter
What you do:
1. Combine all filling ingredients and set aside.
2. Preheat oven to 400 degrees. Place all dry ingredients in a small bowl and stir to combine. Using your fingers, work the butter into the dry ingredients until the mixture resembles coarse crumbs.
3. Add fruit filling to an 8-inch baking pan or shallow casserole dish. Sprinkle the crisp topping evenly over the filling.
4. Bake for 30 to 35 minutes or until golden brown. Allow to cool for a few minutes before serving.