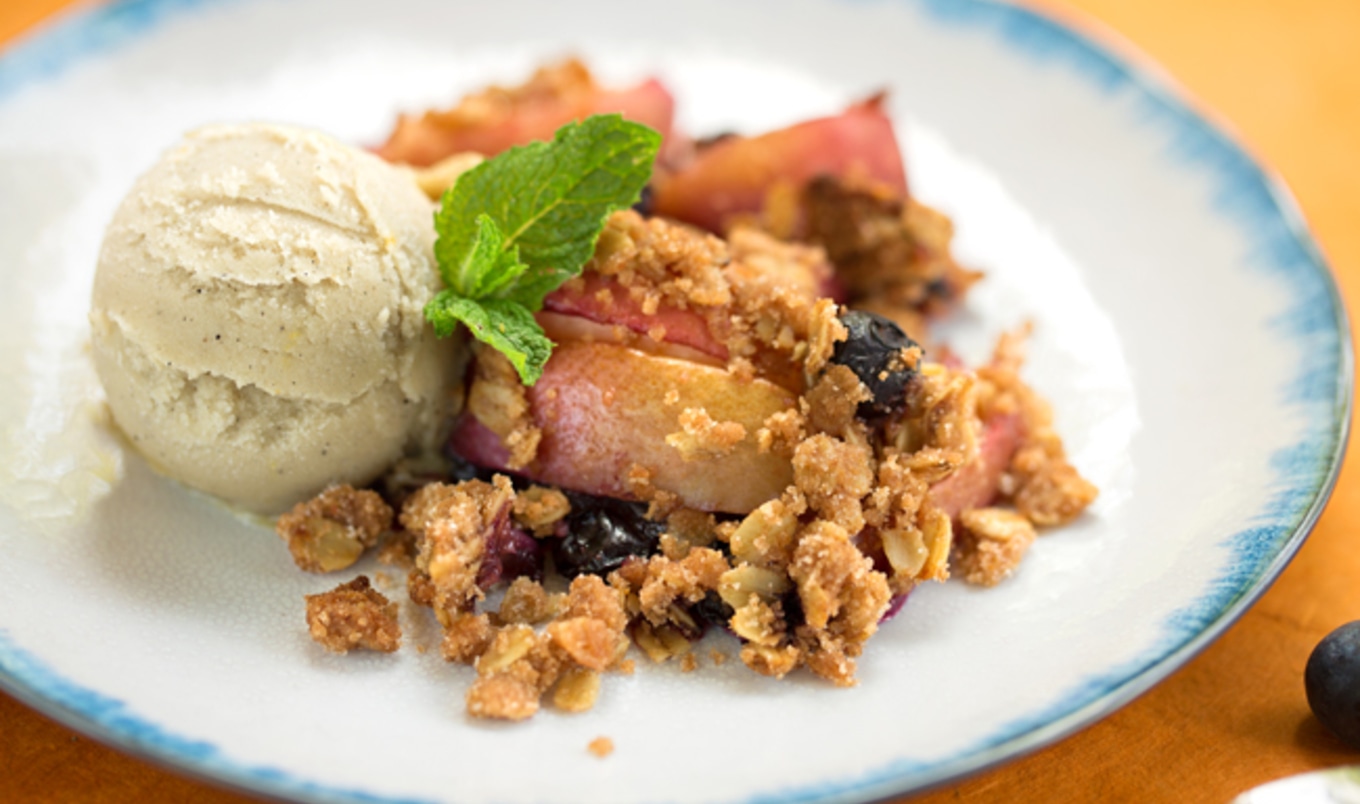 Made with rolled oats, Sucanat, vanilla, and spices, this topping sets off the sweet combination of blueberries and nectarines. For added crunch and nutrition, add some chopped nuts or sunflower seeds.
June 23, 2023
Get ready to indulge in the irresistible combination of sweet and tart fruits nestled beneath a golden, crumbly topping. This easy fruit crisp is not only a treat for the taste buds but also a celebration of the bountiful goodness nature has to offer.
What you need:
For the filling:
4 cups sliced nectarines
1-1/2 cups blueberries
1/4 cup orange juice concentrate
1 tablespoon freshly grated ginger
1 teaspoon orange zest
1/2 teaspoon vanilla extract
1/2 teaspoon cinnamon
1 tablespoon cornstarch
For the topping:
3⁄4 cup rolled oats
1⁄3 cup oat flour or barley flour
1⁄4 cup Sucanat
1⁄2 teaspoon vanilla
1⁄2 teaspoon cinnamon
1⁄4 teaspoon ginger
1⁄4 cup vegan butter
What you do:
1. Combine filling ingredients and set aside.
2. Preheat oven to 400 degrees. Place all dry ingredients in a small bowl and stir to combine. Using your fingers, work butter into dry ingredients until the mixture resembles coarse crumbs.
3. Add fruit filling to an 8-inch baking pan or shallow casserole dish. Sprinkle the crisp topping evenly over the filling.
4. Bake for 30 to 35 minutes or until golden brown. Allow to cool for a few minutes before serving.
For more recipes like this, check out: