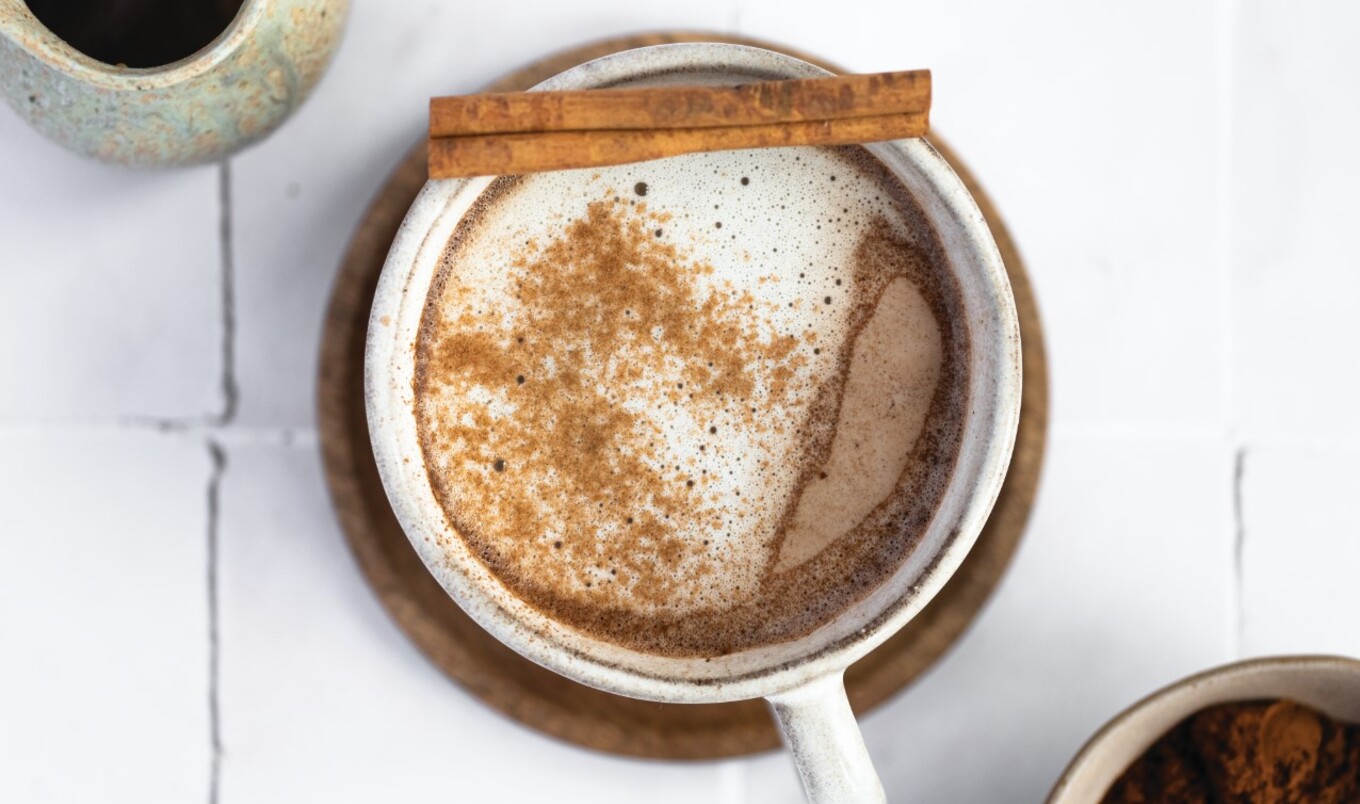 A few functional ingredients and a touch of maple syrup, and you'll be on your way to one supercharged morning via your morning latte.
May 31, 2023
Chagacinos may be the ever trendy drink you see advertised at your local coffee shop, but they're also super simple to make at home. Try your hand at one of these brain and immune-boosting drinks via this recipe from the Your Super Life cookbook. The guarana powder—made from the seeds of a South American plant helps by boosting energy, while the tocos powder—a brown rice-sourced ingredient—boosts skin elasticity and strengthens the skin barrier, making this an all-around wellness drink.
What you need:
1½ cups vegan milk
1 teaspoon chaga powder
½ teaspoon guarana powder
2 teaspoons tocos powder, optional
1 teaspoon maple syrup
What you do:
In a small saucepan over medium-low heat, warm milk. Whisk remaining ingredients until fully incorporated. Enjoy hot or over ice as an iced latte.
For more recipes like this, check out: