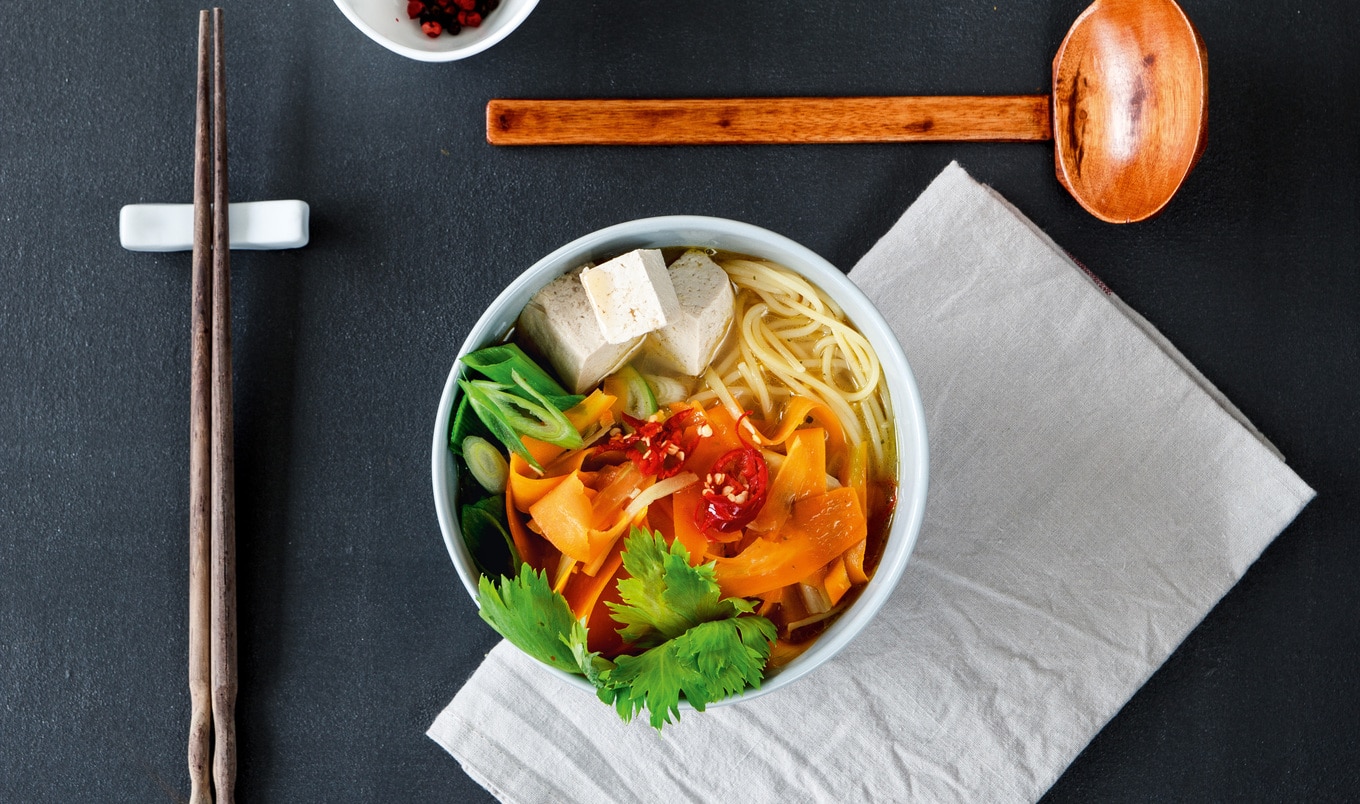 This fragrant ramen broth is packed with fresh vegetables, umami-rich miso, and protein-rich tofu.
March 28, 2020
Working from home? Lunchtime just got a lot easier (and tastier) thanks to this quick and easy noodle soup from the Vegan Everything cookbook. Add thinly sliced mushrooms like enoki, shiitake, or button mushrooms for a boost of nutrients and umami flavor.
What you need:
8 cups vegetable broth
1 tablespoon soy sauce
2 teaspoons toasted sesame oil
10½ ounces egg-free ramen noodles
2 carrots, peeled and shaved into thin strips
7 ounces firm tofu, cut into ¾-inch cubes
2 scallions, thinly sliced
1 cup fresh bean sprouts
2 red jalapeños, finely chopped
½ teaspoon ground pink peppercorns
½ teaspoon black pepper
¼ cup yellow miso paste
What you do:
In a large pot over high heat, bring broth, soy sauce, and sesame oil to a boil. Add noodles and cook for 5 minutes, until just tender. Remove noodles with tongs and divide among four serving bowls, leaving broth at a boil.
Add carrots, tofu, scallions, and bean sprouts to broth and boil for 3 minutes, until softened. Using a slotted spoon, remove from pot and divide among soup bowls.
Add jalapeños, peppercorns, and pepper to broth. Bring to a rapid boil. Remove from heat and stir in miso. Divide broth among soup bowls and serve immediately.