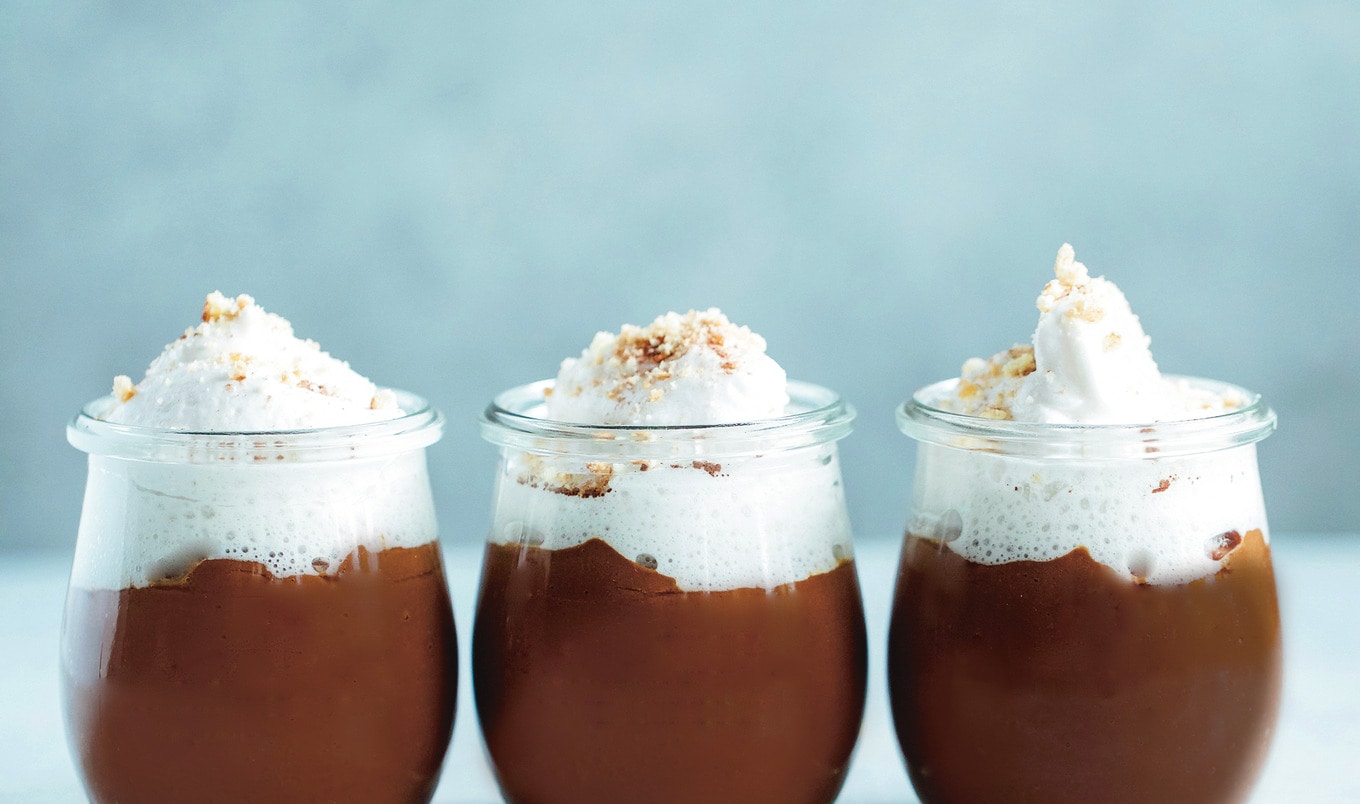 Sweet potato marries with coconut milk, maple syrup, and a dash of cinnamon to transform into a luxuriously silky mousse.
June 1, 2021
Headed to a party, but don't know what to bring? This sweet and simple sweet potato mousse from Jennifer Rose Rossano's Living Crazy Healthy comes together with minimal effort but maximum payoff.
What you need:
1 large sweet potato, baked, cooled, and peeled
½ cup full-fat coconut milk
6 pitted Medjool dates
½ cup cacao or cocoa powder
2 teaspoons vanilla extract
1 teaspoon cinnamon, plus extra for garnish
4 tablespoons maple syrup
½ cup water
Vegan whipped cream
What you do:
1. Into a high-speed blender, add sweet potato, milk, dates, cacao powder, vanilla, cinnamon, maple syrup, and water, and blend until smooth. If too thick, add more water, 1 tablespoon at a time, until you reach desired consistency. Adjust sweetness with additional maple syrup if desired.
2. Divide between individual serving dishes and top with vegan whipped cream and cinnamon. Serve immediately, or store in the fridge in an airtight container for up to 5 days.