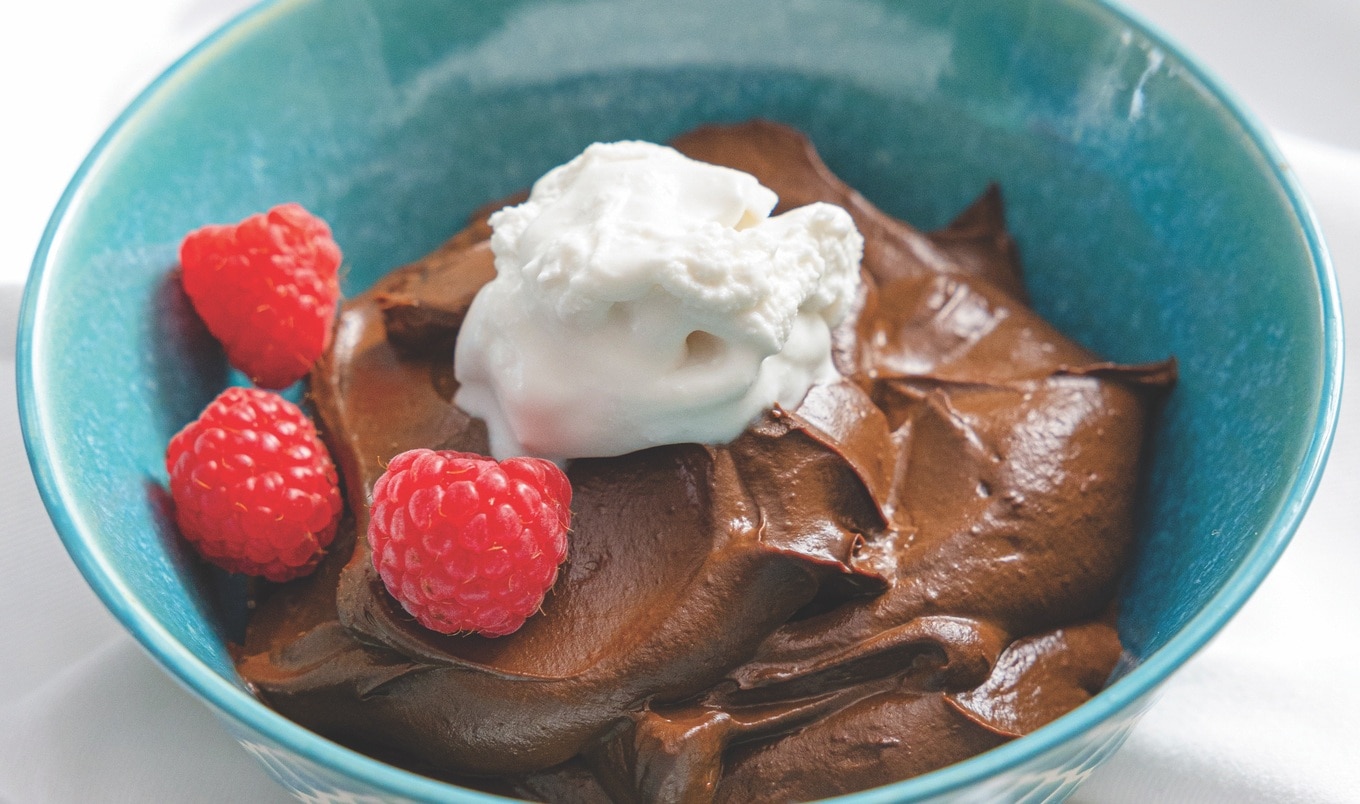 This simple mousse takes only a few ingredients to prepare, but tastes like a top-level elegant dessert.
December 24, 2021
Avocados add rich, silky texture to this velvety chocolate mousse recipe from the Plants First cookbook. A touch of salt and a flourish of cloud-like coconut whipped cream are just the icing on top.
What you need:
1 (3-ounce) dark chocolate bar
2 ripe Hass avocados, peeled and pitted
2 tablespoons maple syrup
2 teaspoons vanilla extract
¼ teaspoon salt
½ cup coconut whipped cream, for garnish
¾ cup fresh berries of choice, for garnish
What you do:
Break chocolate bar into small pieces and place in a microwave-safe bowl. Microwave on high in 20- to 30-second intervals, stirring after each interval, until chocolate is melted.
Into a food processor, add melted chocolate, avocados, maple syrup, vanilla, and salt and pulse until smooth.
Divide mousse among bowls and top with coconut whipped cream and berries.