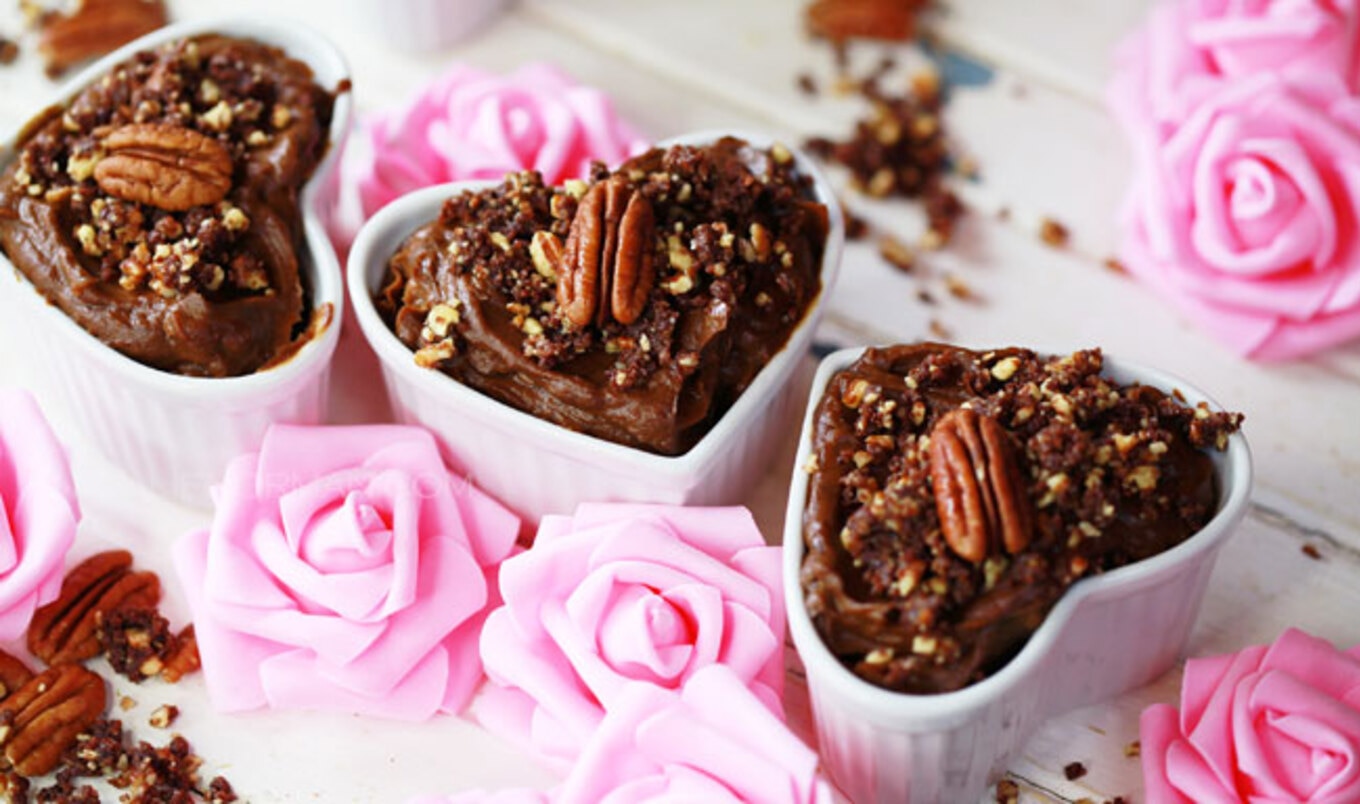 Transform a mundane night into a romantic evening with this healthy raw vegan dessert.
February 1, 2022
Raw cacao nibs provide a rich chocolatey flavor along with a natural buzz that's known to feel even better than kissing (or so they say). In our super-chocolatey mousse, avocado blends sensuously with the chocolate, providing plenty of vitamin E, which is also known to give the libido a healthy boost. No need to toil in the kitchen for hours creating a dessert that's sure to please your special someone because in minutes you'll both be savoring this rich chocolate treat!
What you need:
What you do:
1. For the chocolate mousse, in a high-speed blender, blend avocado, cacao powder, dates, and vanilla bean until a thick creamy texture is achieved. Spoon into serving bowls and set aside.
2. For the chocolate pecan crumble topping, in a blender or food processor, blend all ingredients by pulsing repeatedly until a graham cracker crust consistency is achieved. Sprinkle on top of mousse and serve.