It's common knowledge that Oreos are vegan (if you're just learning this now, surprise!), but these iconic sandwich cookies aren't the only animal-free option you'll find down the cookie aisle. Store-bought vegan cookies are more common than you might think—you just have to know where to look.
Before filling your shopping cart with these 25 accidentally vegan cookies, let's first take a look at the most common animal ingredients often found in cookies.
Animal ingredients in cookies
Like other baked goods, cookies are traditionally made using animal-based ingredients. Butter and eggs are the most common animal products found in cookies. In addition to butter, dairy can also make its way into store-bought cookies in the form of whey.
While not as common, there are a number of boxed cookies that use honey for added sweetness. This is most often the case for graham crackers, but worry not, there are accidentally vegan options readily available.
Accidentally vegan cookies
From soft-baked to crunchy, bite-sized to palm-sized, here are 25 accidentally vegan cookies to dunk in a tall glass of oat milk.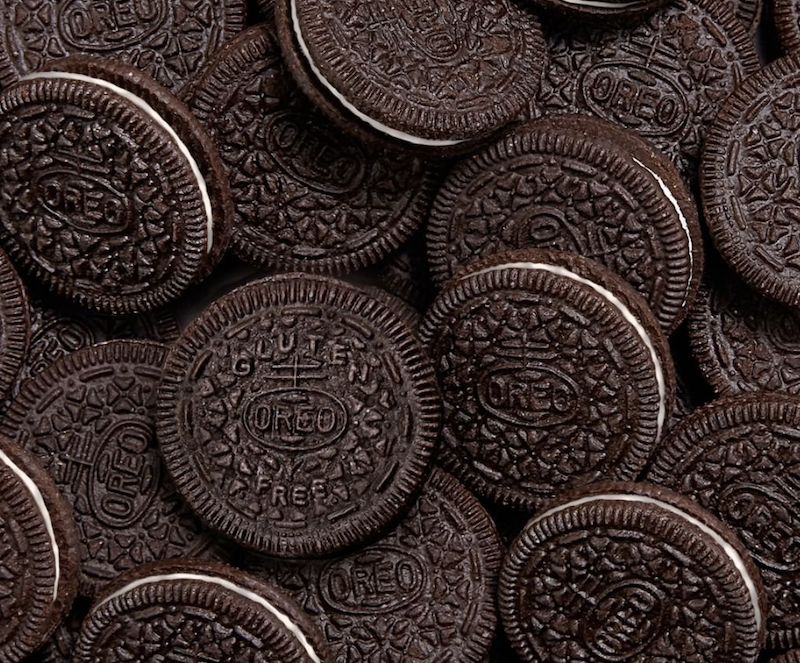 Oreo
1 Oreos
It's a bit ironic that milk's favorite cookie is accidentally vegan, but we're not complaining. Many of the Oreo varieties are also plant-based including Golden Oreo, Mint Oreos, Double Stuffed, and the limited-edition Lady Gaga-inspired Chromatica Oreos. With so many flavor options, we'll never tire of this classic cookie.
Learn more here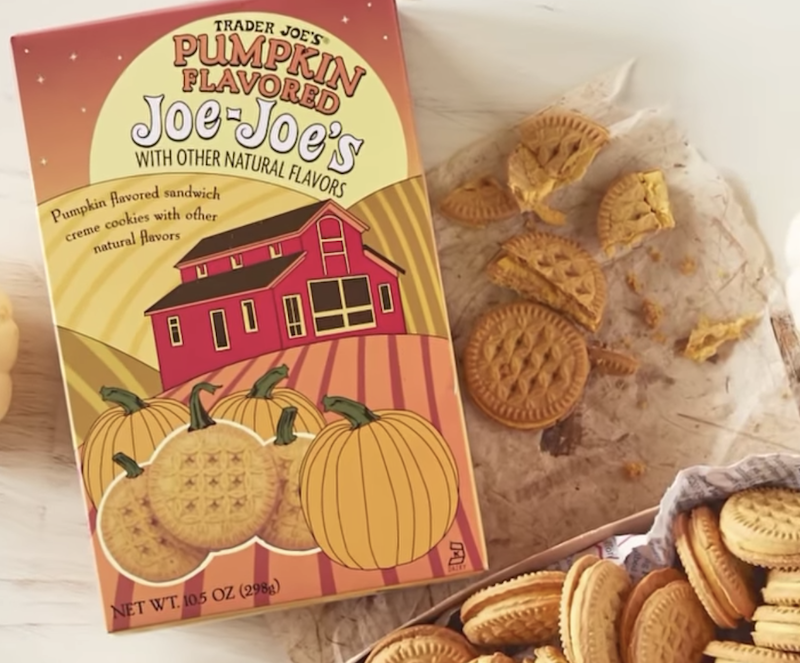 Trader Joe's
2 Joe Joe's
Just like the original, Trader Joe's version of the Oreo sandwich cookie is also vegan (with the exception of the gluten-free Joe Joe's, which contains egg). While the original satisfies a sweet tooth, the seasonal flavors are truly something to look forward to. Between the fall-inspired pumpkin, winter-themed peppermint, and springy mango and matcha varieties, there's always something delicious coming to TJ's.
Learn more here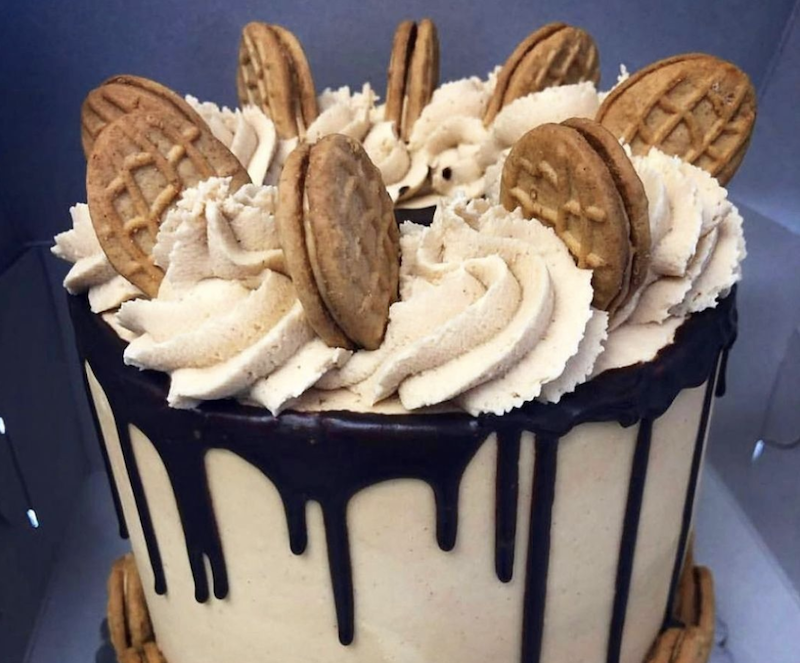 Two Birds Baking Co.
3 Nutter Butters
Once you realize these peanut-shaped sandwich cookies are vegan, a whole new world opens up. Nutter Butters are fabulous on their own (who doesn't love scraping the peanut butter crème with their teeth and dunking the cookie?) but Nutter Butter milkshakes are next level. Try it! Blend up a handful of Nutter Butters with a scoop of vegan vanilla ice cream and a splash of non-dairy milk. Dig in with a spoon.
Learn more here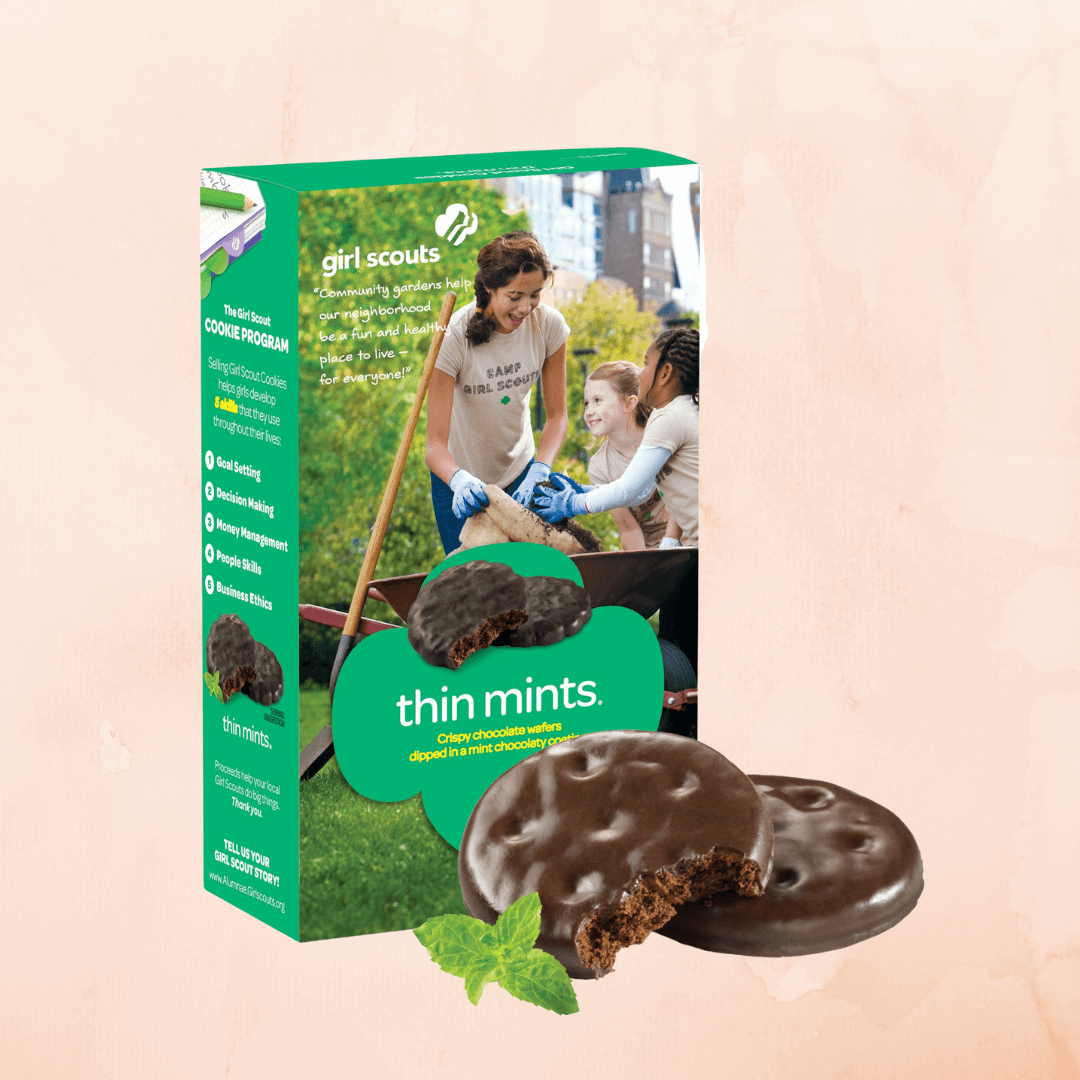 Girl Scouts
4 Girl Scout Cookies
Not all, but four Girl Scout cookie varieties are accidentally vegan! Plus, the newest cookie joining the 2023 lineup, the Raspberry Rally, is also vegan-friendly.
Learn more here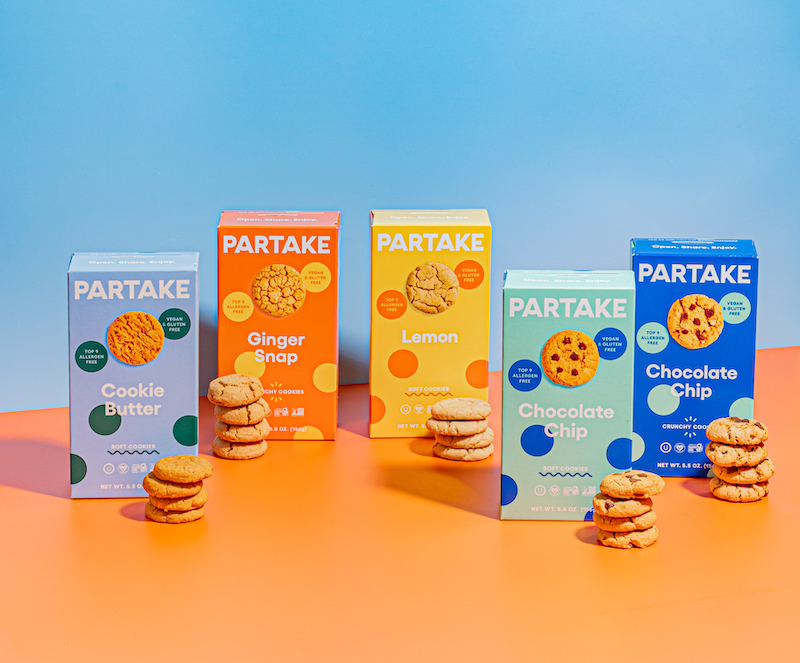 Partake Foods
5 Partake
Often, allergen-friendly cookies contain egg or milk (case in point: the Trader Joe's gluten-free Joe Joe's). Fortunately, Partake made its cookies with vegans in mind. All are gluten-, nut-, GMO-, and animal product-free. The eight flavors come in crunchy or soft-baked ranging from birthday cake and cookie butter to triple chocolate and classic chocolate chip.
Learn more here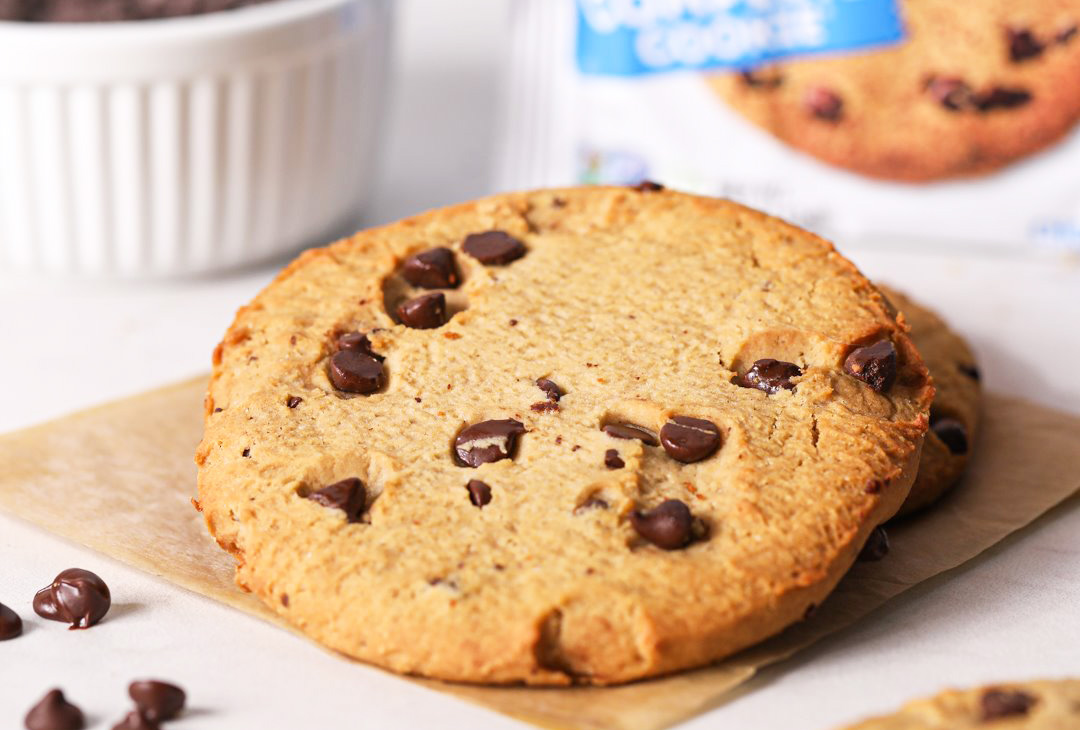 Lenny & Larry's
6 Lenny & Larry's
With 16 grams of protein per cookie, you could almost justify these massive, chewy cookies as a post-workout snack. Plus, Lenny and Larry's can be found virtually everywhere—from supermarkets to gas stations. Favorite flavors include birthday cake, double chocolate, and lemon poppyseed.
Learn more here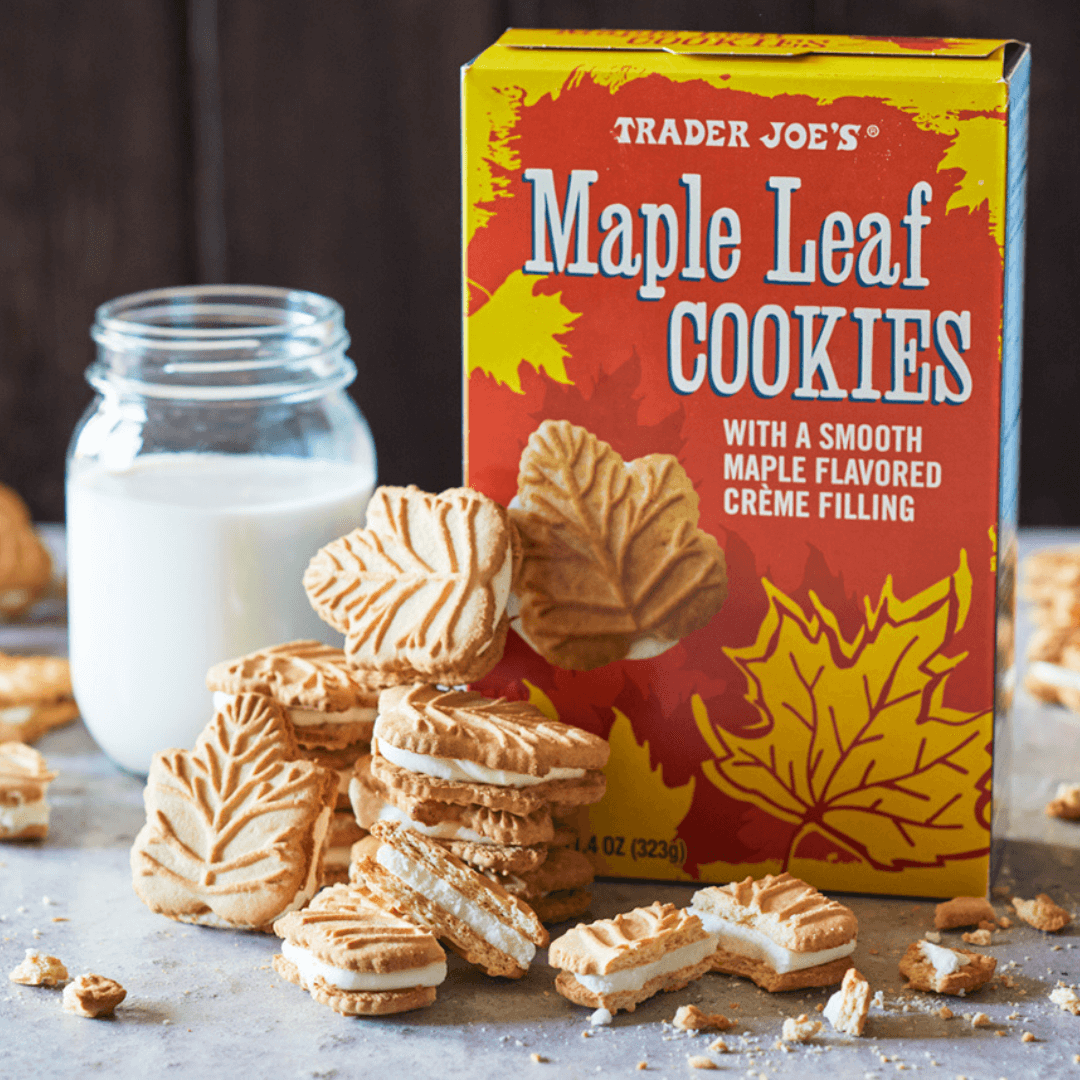 Trader Joe's
7 Trader Joe's Maple Leaf Cookies
Buddy the Elf would love these maple syrup-infused sandwich cookies. They're terrific on their own or dunked into tea, plant milk, or in Buddy's case, more maple syrup.
Learn more here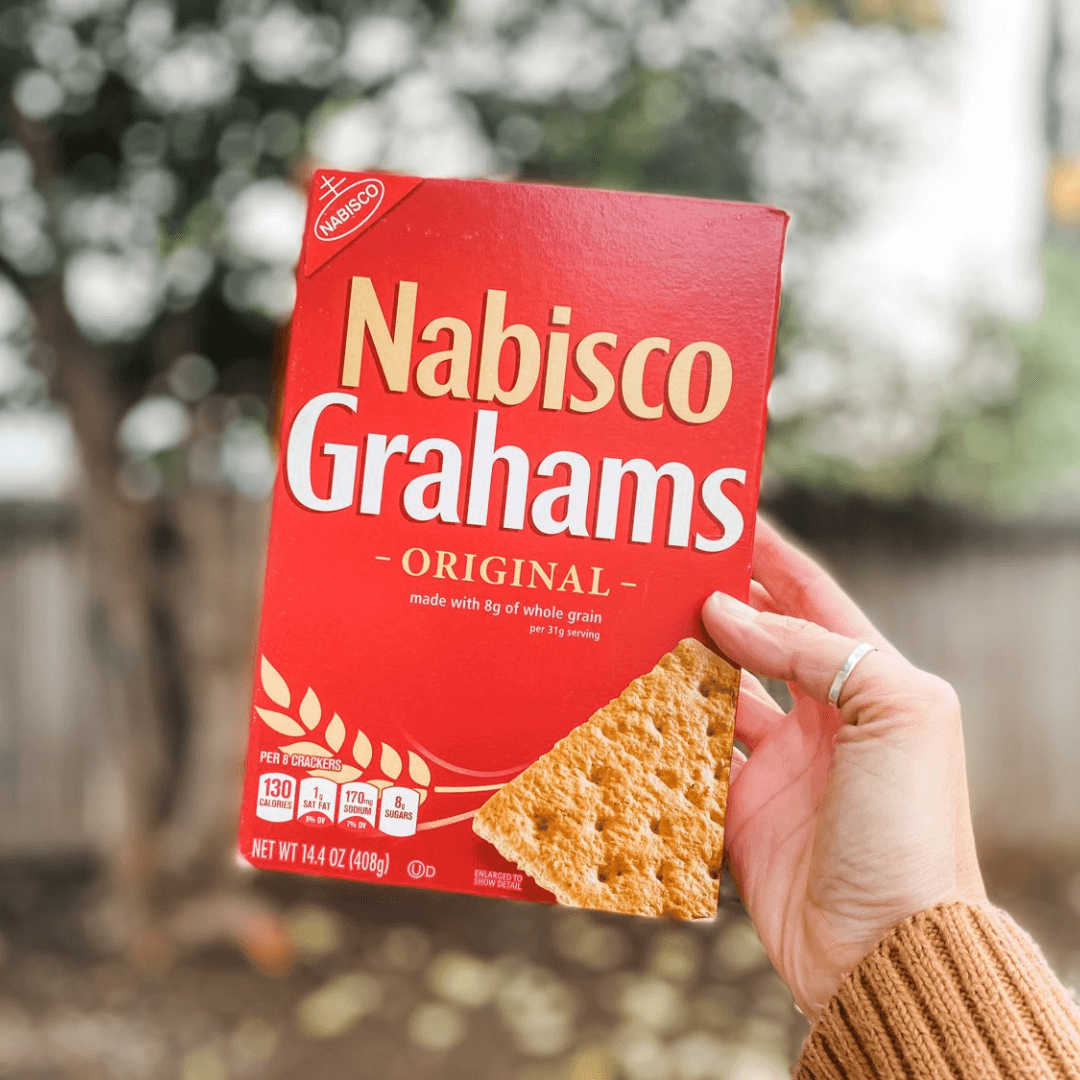 Nabisco
8 Nabisco Original Graham Crackers
Whether you're preparing for a bonfire or making a buttery cheesecake crust from scratch, these honey-free graham crackers are a safe bet for vegans. For something a bit more fun and innovative, try making our Grilled S'mores with Strawberries and Bananas or our Gooey Vegan S'mores Brownies.
Learn more here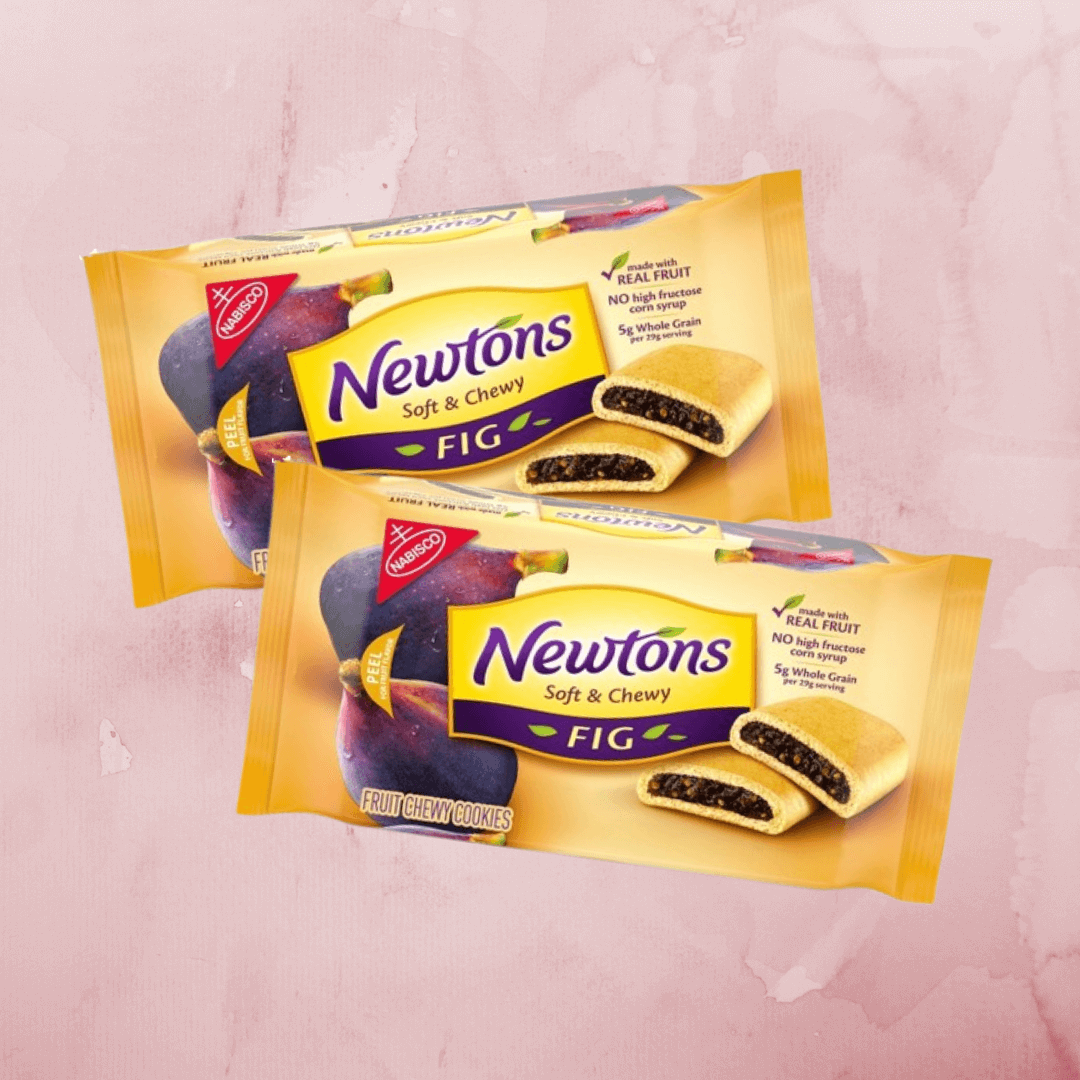 Fig Newtons
9 Fig Newtons
These original figgy cookies are vegan! There is something about these soft, fig-filled cookies with that distinct grainy texture that is both comforting and alluring. All varieties—from the Strawberry to Fat-Free—are naturally plant-based.
Learn more here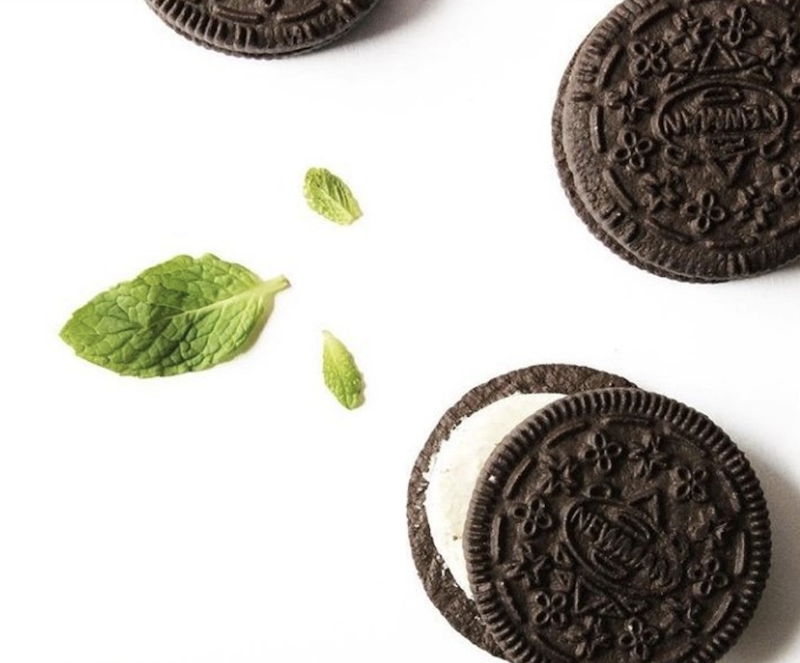 Newman's Own
10 Newman's Own Cookies
If we were to list all the Newman's Own cookies that were accidentally vegan as singular items, they would make up a good portion of this list. All of the sandwich cookies (Original, Chocolate, Hint-o-Mint, Peanut Butter, Vanilla, and Wheat-Free), as well as the Fat-Free Non-Dairy Fig Newtons are vegan-friendly.
Learn more here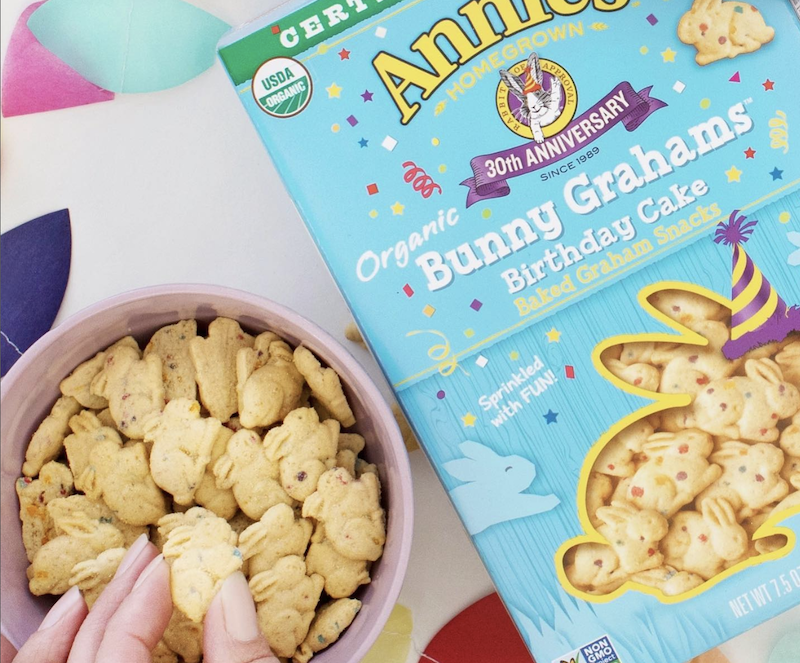 Annie's
11 Annie's Bunny Grahams
We love smearing peanut butter onto these organic bunny-stamped biscuits. Many of the bite-sized Bunny Grahams are also vegan including the chocolate chip, birthday cake, cinnamon, chocolate, gluten-free, and snickerdoodle flavors.
Learn more here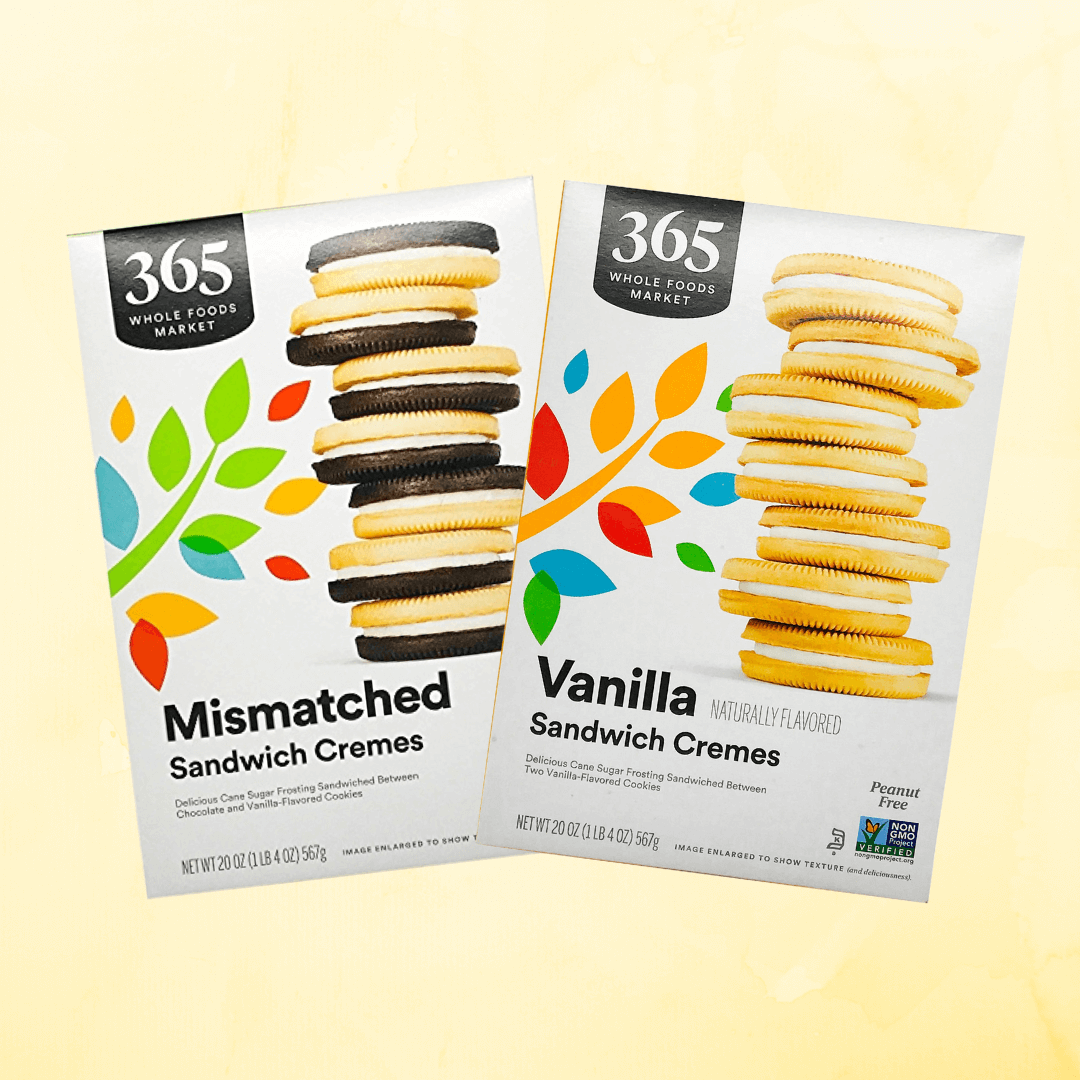 Whole Foods
12 365 by Whole Foods Market Sandwich Crèmes
Are you sensing a theme here? Most crème-filled sandwich cookies are accidentally vegan. While grabbing lunch at the Whole Foods hot bar, grab a box of the chocolate, vanilla, or mismatched sandwich crème cookies.
Learn more here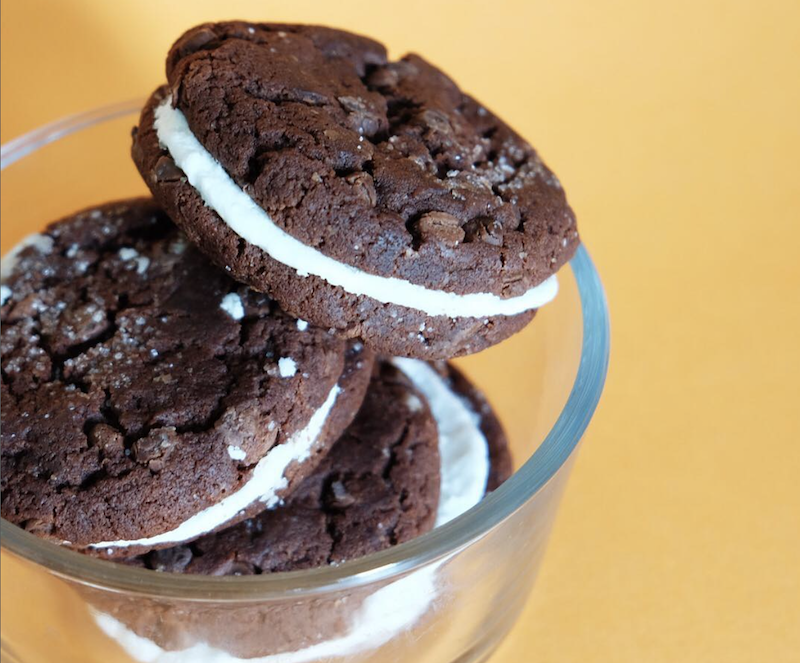 Divvies Cookies
13 Divvies Cookies
These nut-free and vegan sandwich cookies melt in your mouth. You'll find them in Sprouts and other supermarkets in the bakery section. Each thick, cream-filled sandwich is made with two chewy cookies and super silky icing. Flavors come in Sugar with Lemon, brownie, and chocolate chip. Can't find them in stores? Divvies ships!
Learn more here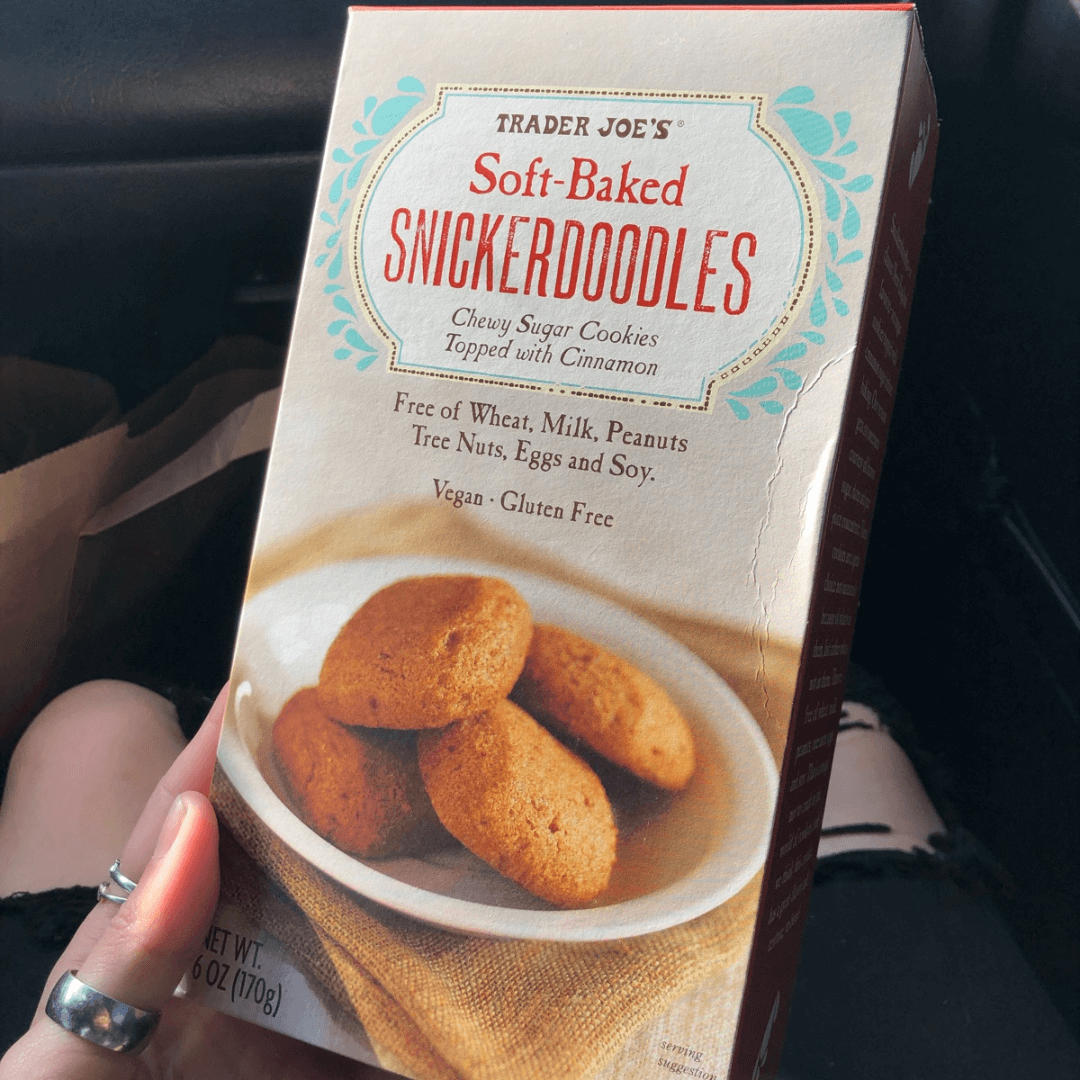 Trader Joe's
14 Trader Joe's Soft Baked Snickerdoodles
Chewy, pillowy, and dusted in cinnamon sugar, these boxed cookies are the definition of the perfect snickerdoodle. Beyond being vegan, they're also free of the top eight food allergens. Cookies for everyone!
Learn more here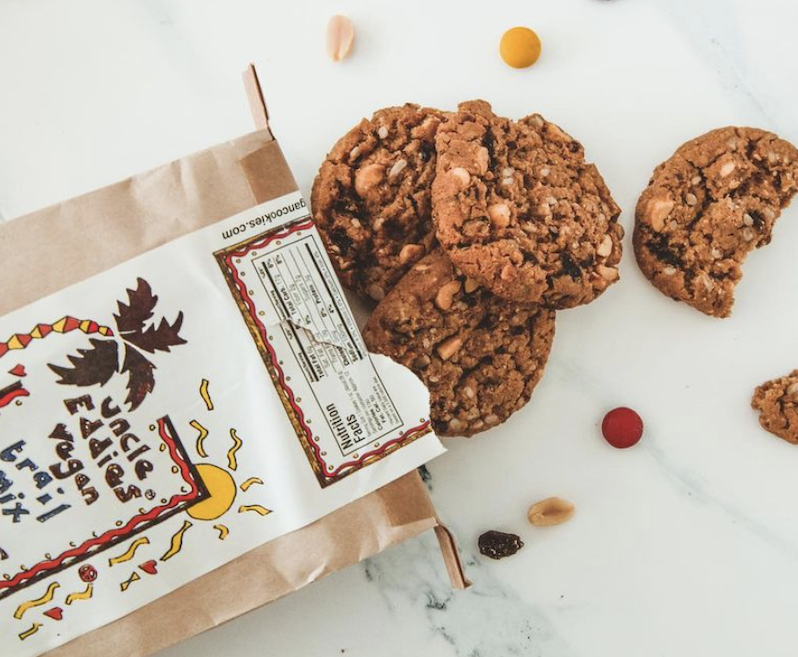 Uncle Eddie's
15 Uncle Eddie's Vegan Cookies
Okay, these are intentionally vegan, but they've been around since 1991 and you can find them in most major supermarkets. We simply could not exclude our favorite Uncle Eddie's. Soft, chewy, and bursting with chunky mix-ins, it's easy to polish off a bag in a day or two.
Learn more here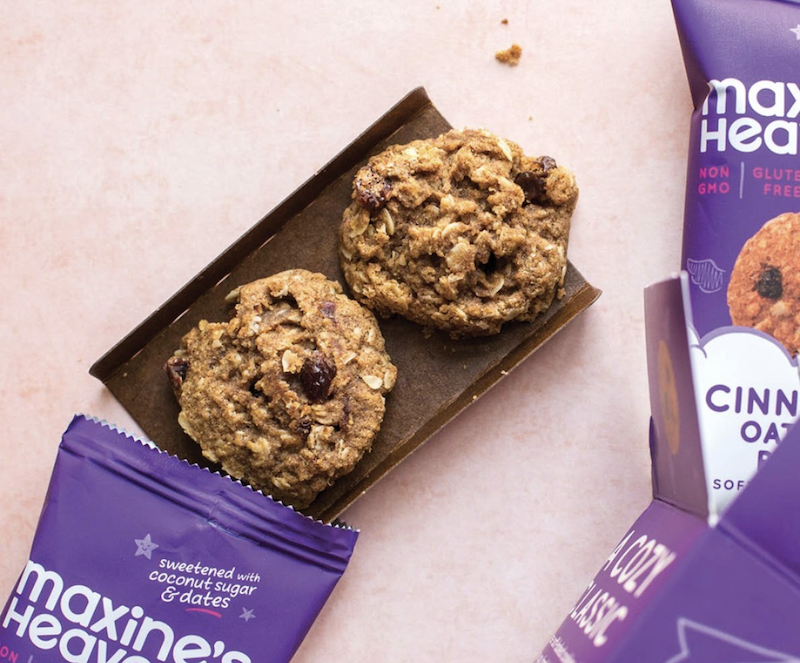 Maxine's Heavenly
16 Maxine's Heavenly Cookies
Maxine's founder Tim Miller set out to healthify his mother's delectable cookies, and in the process, he made them vegan. These gluten- and refined sugar-free cookies are more wholesome than the original butter-and-egg-laden recipe, but they've retained their deliciousness to make Maxine proud. We love every single flavor—from the intense Chocolate Chocolate Chunk to the homey oatmeal raisin.
Learn more here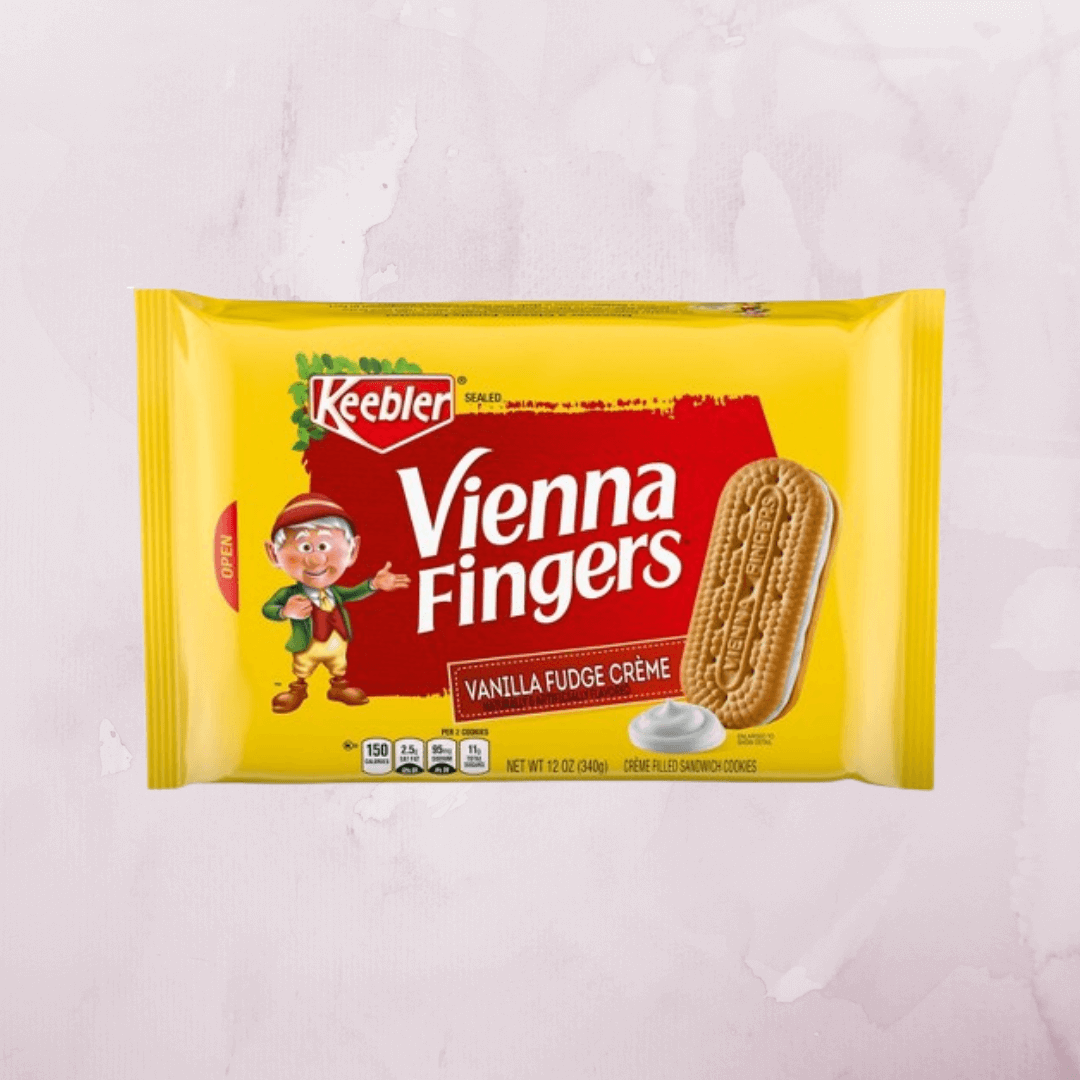 Keebler
17 Keebler's Vienna Fingers
Oh, we fancy. What's essentially an elongated vanilla sandwich cookie takes on a sophisticated persona when described as a dainty Vienna finger. Thanks to the hardworking Keebler elves for making a vegan option!
Learn more here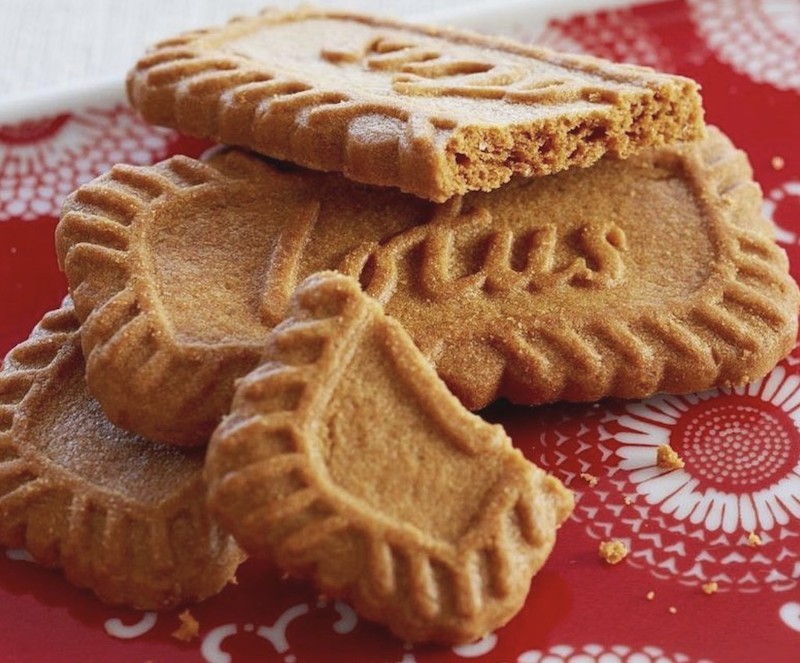 Biscoff
18 Biscoff cookies
When we discovered these speculoos cookies were accidentally vegan, they became our airplane snack of choice. Many airlines carry them, so now vegans have a sweet counterpart to the salty pretzel standard.
Learn more here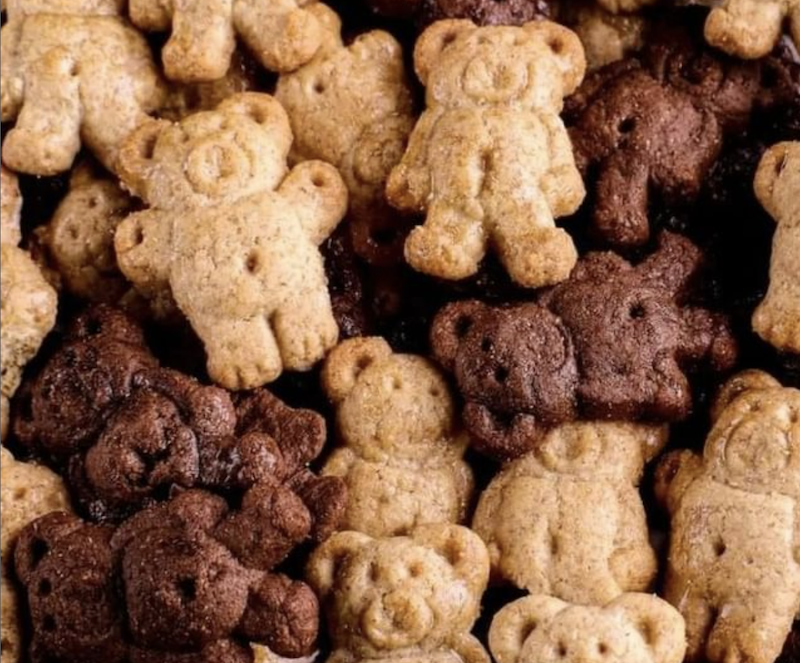 Mari Food Photography
19 Teddy Grahams
With the exception of the honey variety, these adorable bite-sized bears are vegan. Both the chocolate and chocolate chip flavors serve as a wonderful nostalgic snack. Enjoy them by the handful or crush them and sprinkle on top of a vegan chocolate pudding cup or non-dairy vanilla ice cream.
Learn more here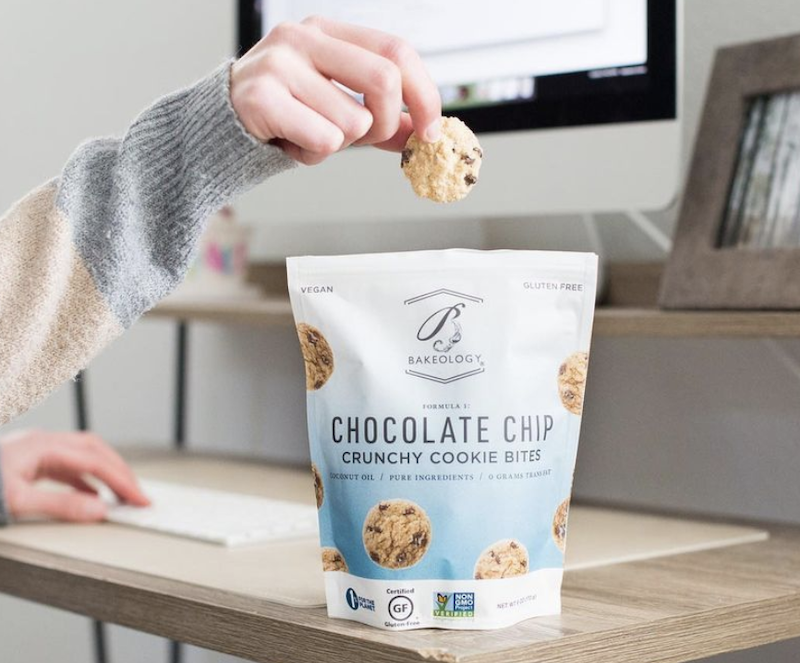 Bakeology
20 Bakeology Cookie Bites
Bite-sized cookies? We're in. Each of the five gluten-free flavors are also vegan. Sure, there's your standard chocolate chip and chocolate cookies, but you have to try the Vanilla Chai and lemon options.
Learn more here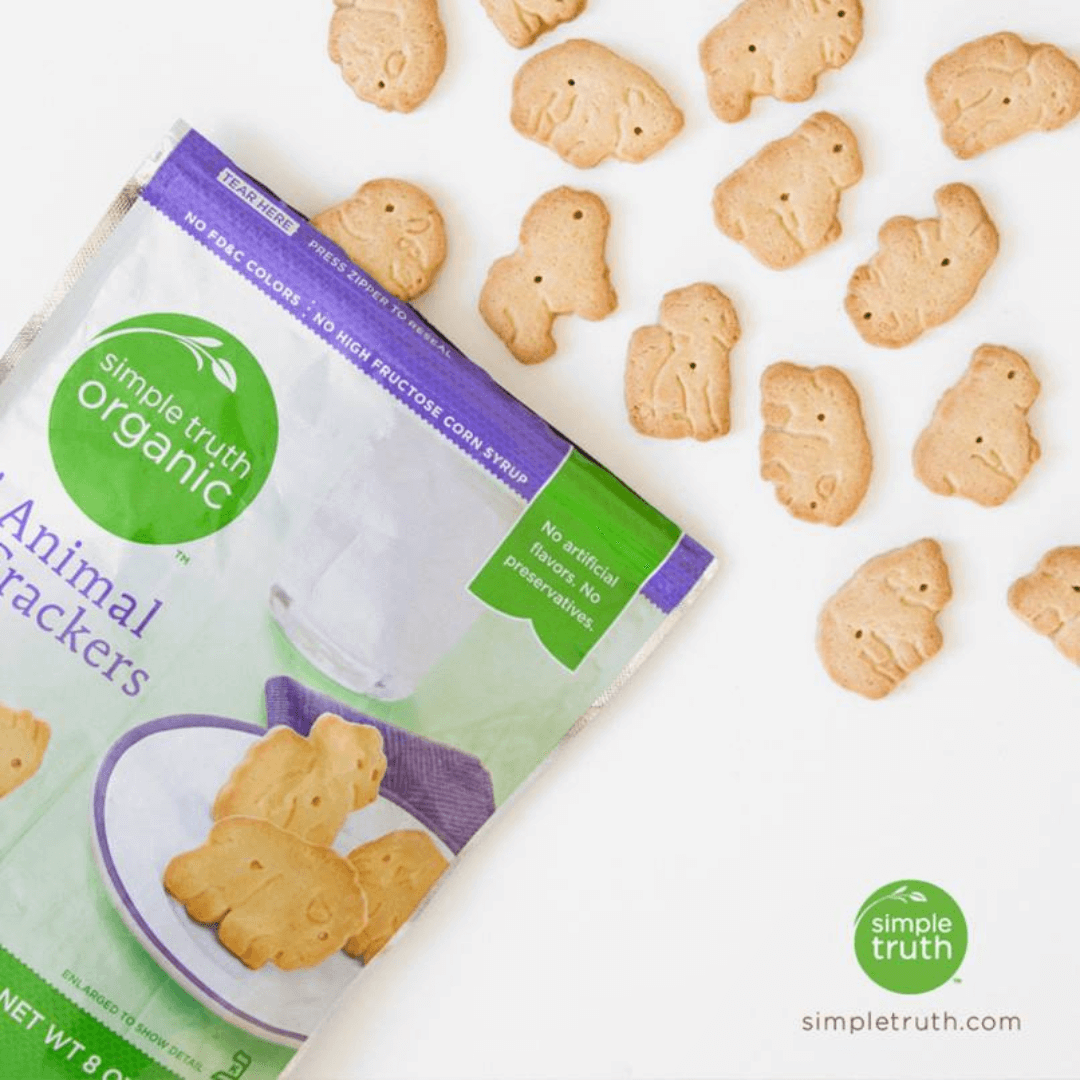 Simple Truth
21 Simple Truth Organic Animal Crackers
There's a slight irony to the fact that so many animal-shaped cookies are vegan. So far we've noshed on bunnies and bears, but animal crackers are known for their smorgasbord of species. We swear, they're entirely plant-based, and honestly, pretty addictive.
Learn more here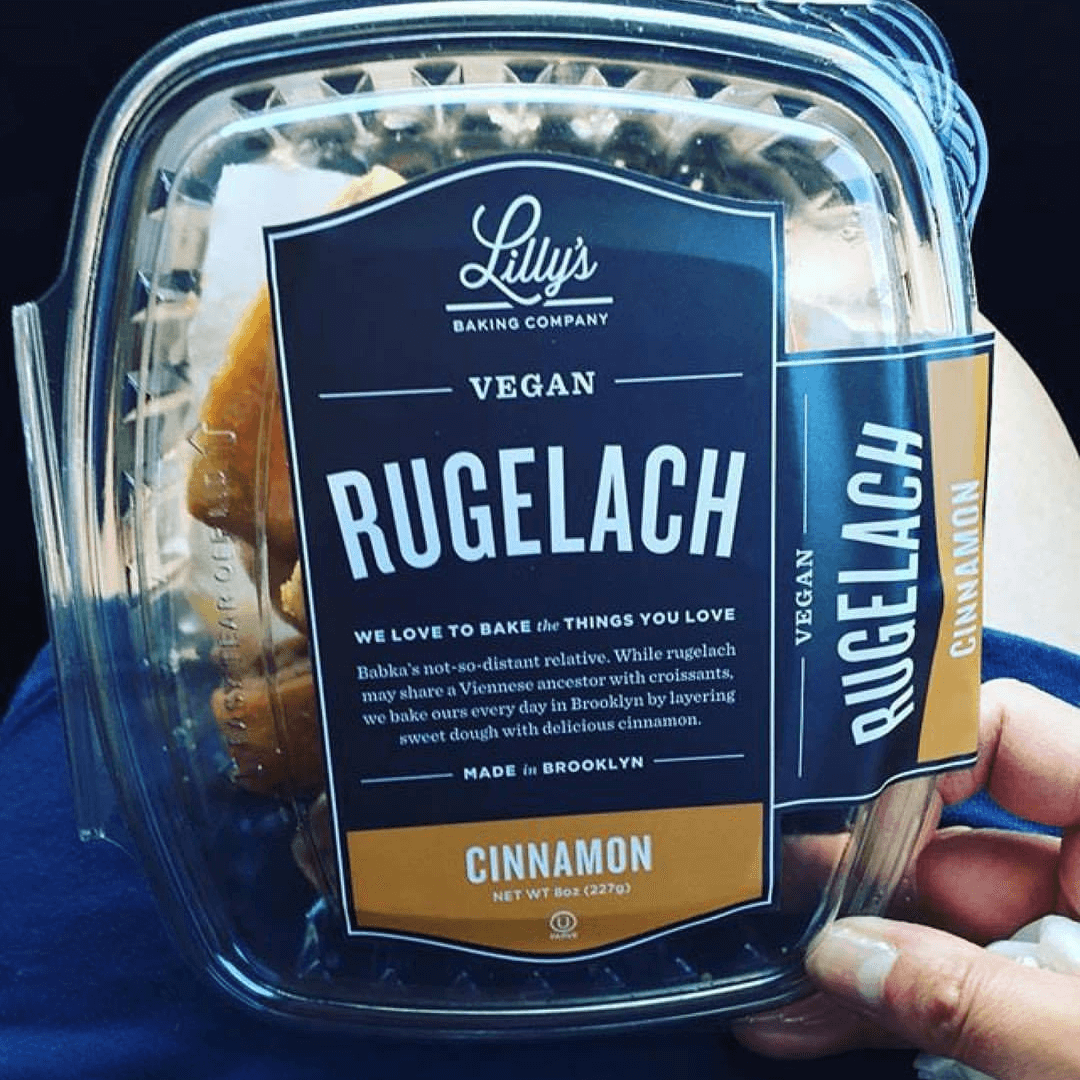 Lilly's Baking Company
22 Lilly's Baking Company Rugelach
A cross between a pastry and a cookie, these sugar-dusted, vegan-friendly rugelach bites never fail to brighten our spirits. Choose from decadent chocolate to fruity raspberry or spicy cinnamon fillings.
Learn more here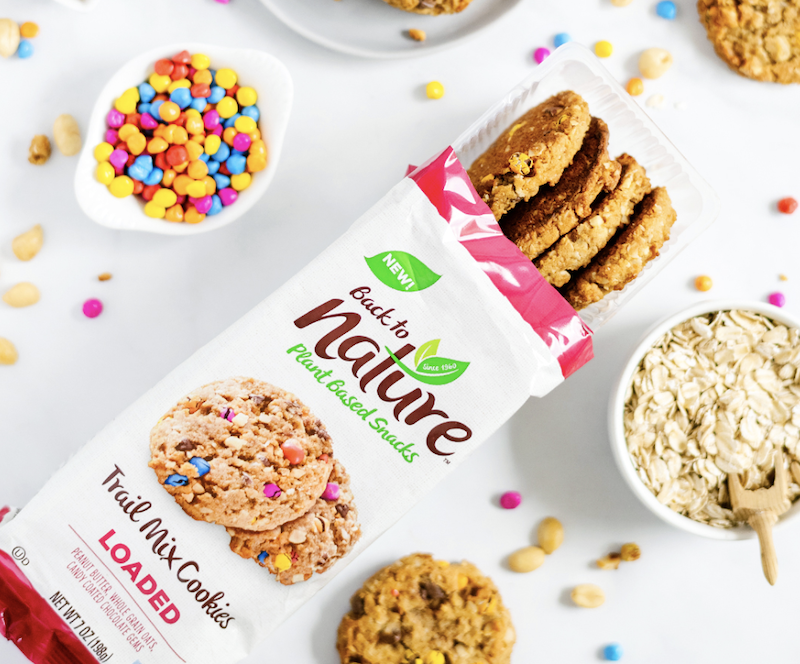 Back to Nature
23 Back to Nature
If you're craving a particular mass-produced cookie (let's say, a Keebler fudge stripe or a vanilla wafer), you can likely find a plant-based option by picking up its Back to Nature analog. From crunchy Chips Ahoy lookalikes to Oreo-style chocolate and peanut butter sandwich cookies, you could enjoy a different style of iconic cookie every day of the week.
Learn more here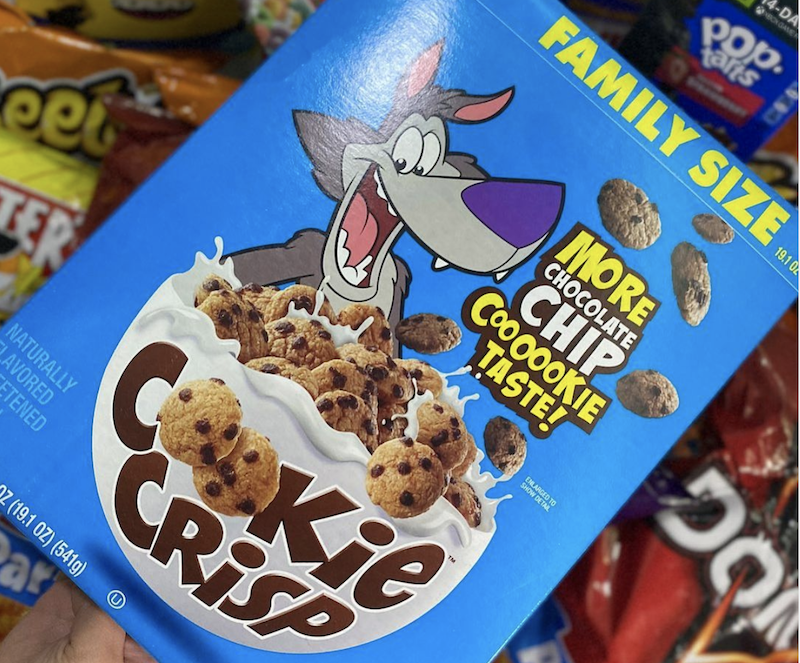 Happy Cravings
24 Cookie Crisp
We still can't believe we once enjoyed this cereal for breakfast. Now, as adults, we do the responsible thing—eat it for dessert. One bite will take you back to the days when energy prevailed and nothing could hold you back—even a bowlful of cookies before a math test.
Learn more here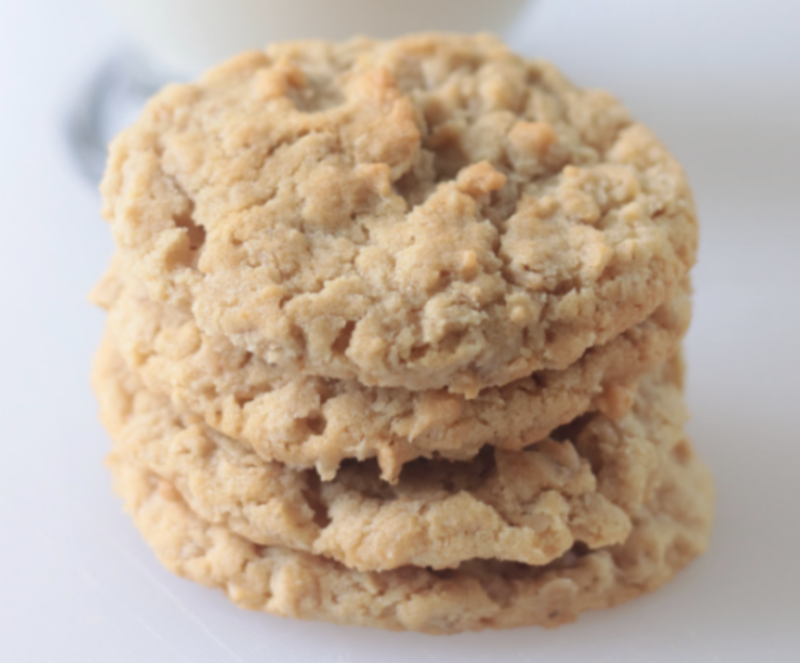 Glue Stick Blog
25 Poor Man's Cookies
You won't find these cookies in store, but you can easily make them at home. Born from the Depression, these oaty, brown sugar cookies are naturally animal-free thanks to inventive bakers who were trying to make something sweet in the age of food rations. Follow Taste of Home's simple recipe for deceptively rich vegan cookies.
Learn more here
For more vegan snacks, read: