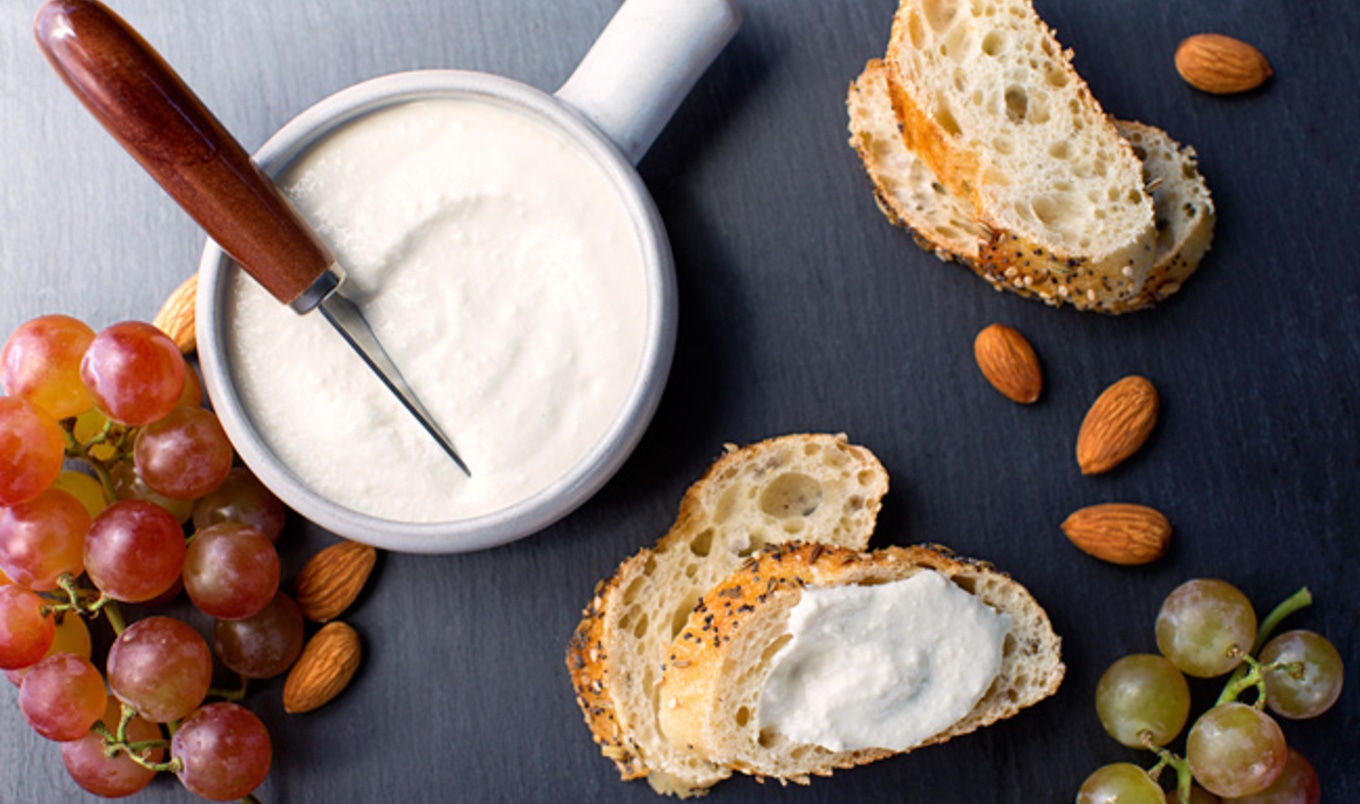 This rich, complexly flavored, dairy-free cheese is perfect for your next wine and cheese soirée.
April 28, 2016
This rich, simple cheese will wow your friends, and become a mainstay in your pantry.
Makes 2 cups
What you need:
2 cups almonds, blanched and peeled
1/2 cup Rejuvelac or Water Kefir (or 1 cup water with 2 capsules of probiotic powder)
What you do:
1. In a high-speed blender, place almonds and Rejuvelac and process until smooth. Add more Rejuvelac if necessary to form a smooth, creamy texture. Into a cheesecloth-lined strainer, pour the mixture. Allow to strain and ferment for 12 to 48 hours, until desired tartness is achieved.
2. Remove cheese from strainer, then refrigerate the cheese until ready to use.