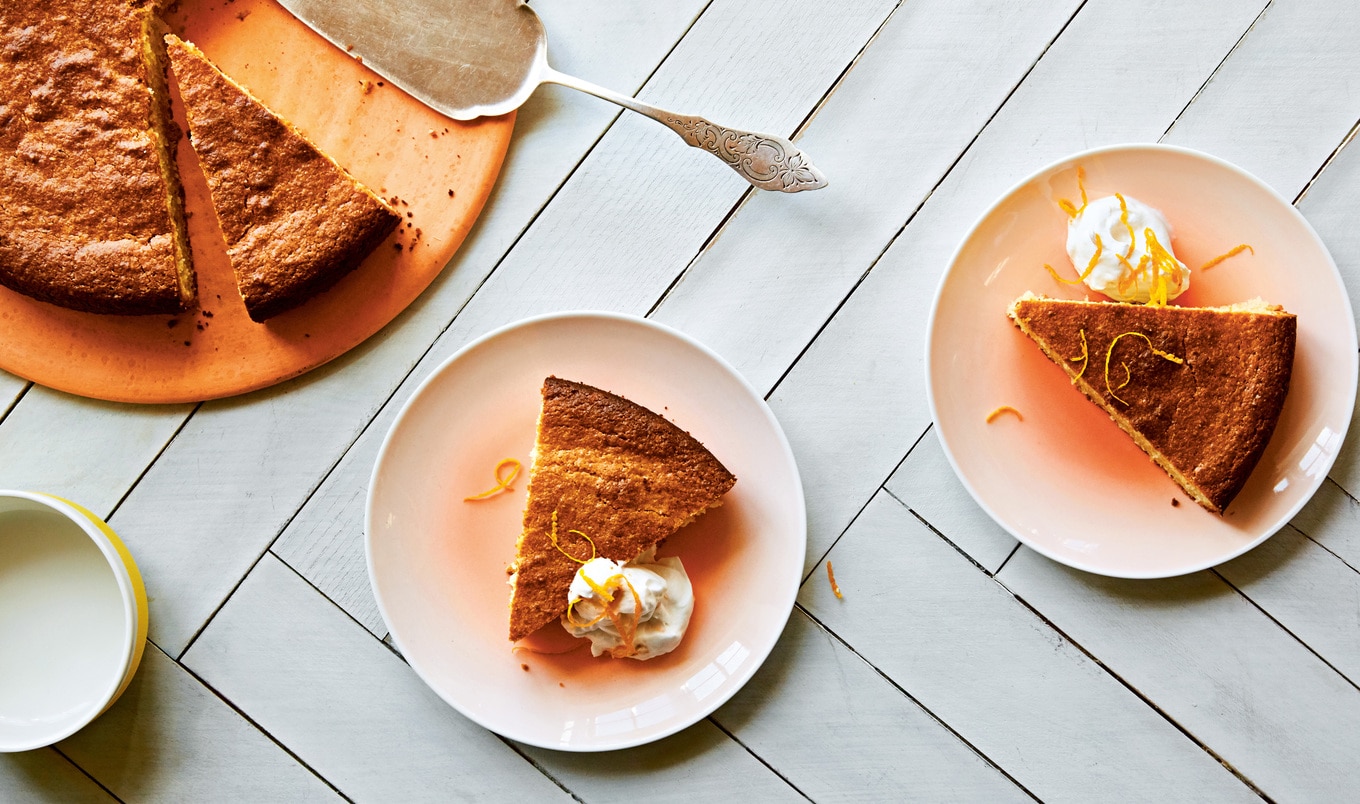 Fresh orange zest and orange juice give this spiced cake a bright and vibrant flavor.
December 13, 2022
Serve slices of this springy cake from the Leon Fast Vegan cookbook with mugs of warming chai to complement the spices of this cake that's sure to become a quick favorite.
What you need:
½ cup oil
½ teaspoon ground cardamom
1⅔ cups flour
1½ cups almond meal
¾ cup sugar
2 teaspoons baking powder
⅛ teaspoon salt
Zest and juice of 1 orange, divided, plus curls of peel from 1 orange, to serve
½ cup vegan plain yogurt, plus 1 heaping tablespoon per person, to serve
⅔ cup unsweetened vegan milk
2 teaspoons vegan apple cider vinegar
What you do:
Preheat oven to 350 degrees. Grease sides of a 9-inch cake pan and line bottom with parchment paper.
Into a large bowl, add cardamom, flour, almond meal, sugar, baking powder, and salt and mix well.
Reserve 1 teaspoon of orange zest, then in a medium bowl, whisk together remaining zest, orange juice, ½ cup of yogurt, milk, and vinegar, then pour into dry ingredients. Mix until just combined.
Pour batter into prepared pan and bake for 40 minutes, or until risen, firm, deep golden, and a knife comes out clean. Let cool in pan for 10 minutes, then turn out onto a wire rack and cool completely.
Whisk remaining zest into remaining yogurt and serve with slices of cake.