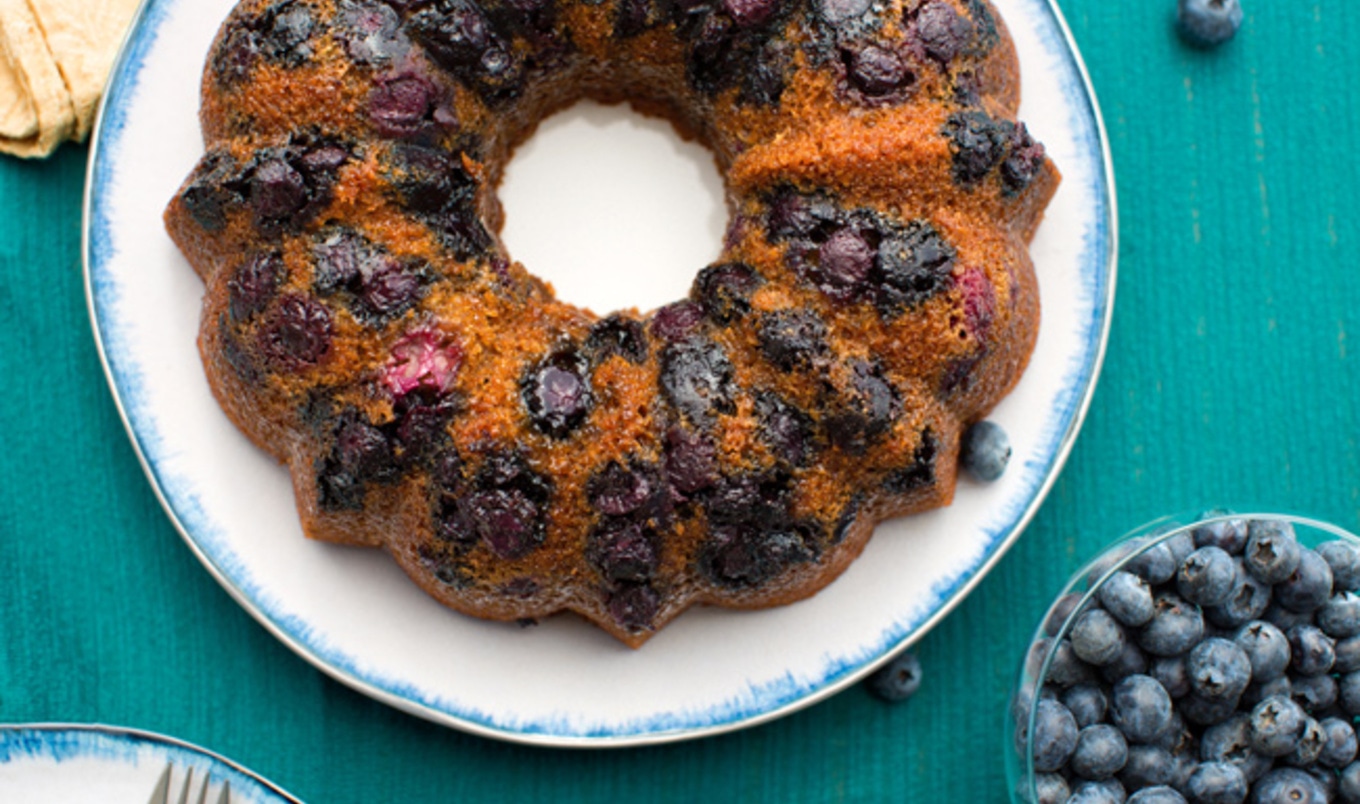 Orange juice and blueberries are the perfect fruit pairing for this sweet cake.
May 15, 2016
Makes 9-inch cake
What you need:
1-1/2 cups whole-wheat pastry flour
1-1/2 cups unbleached white flour
1-1/2 cups plus 2 tablespoons maple sugar
1 teaspoon baking powder
2 teaspoons baking soda
1 teaspoon sea salt
2 cups orange juice
1/2 cup plus 2 tablespoons canola oil
2 tablespoons maple syrup
2 tablespoons apple cider vinegar
2 teaspoons vanilla extract
1 teaspoon orange extract
3 tablespoons grated orange zest
1 cup blueberries
What you do:
1. Preheat oven to 350 degrees. Oil a 9-inch bundt pan. In a medium bowl, sift dry ingredients. Stir with a wire whisk to mix. In another bowl, mix wet ingredients. Stir with a wire whisk until foamy, then stir in orange zest. Pour wet ingredients into dry ingredients. Whisk mixture quickly but thoroughly until the batter is smooth.
2. Pour 3/4 of batter into cake pan and sprinkle with berries. Cover with remaining batter and smooth top. Bake cake on center rack of the preheated oven for 40 to 50 minutes, or until cake springs back when touched. Cool pan on wire rack about 10 minutes. Put another rack on top of cake and flip pan upside down. Shake pan slightly to release cake. Cool completely before serving.