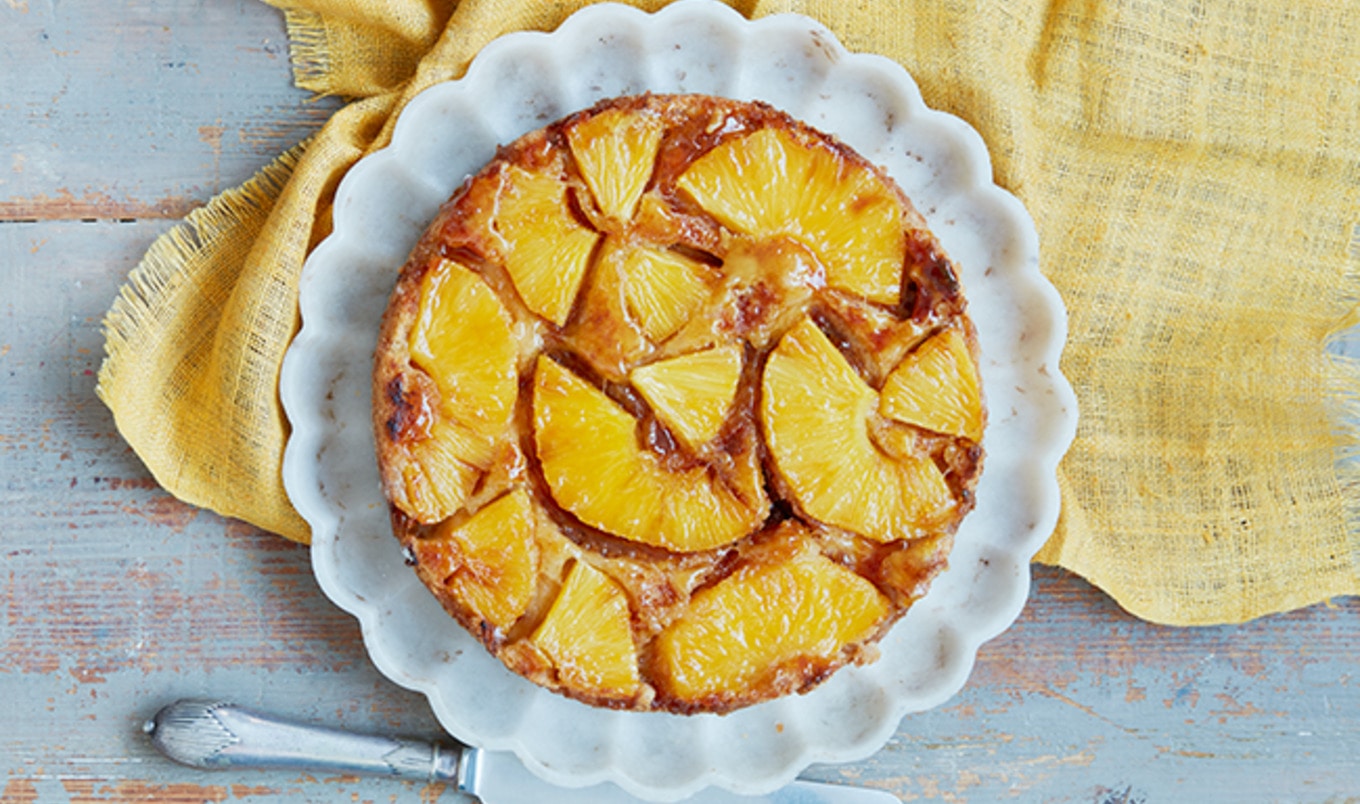 The classic fruity cake gets a vegan makeover and a fragrant, herbal twist in the cardamom-infused take.
April 20, 2022
This classic dessert is veganized and better than ever in this simple cake recipe topped with cloudlike, fluffy, dairy-free whipped cream.
What you need:
1½ tablespoons coconut oil
¾ cup caster sugar, divided
1 fresh pineapple, cut into rings or pieces
10 green cardamom pods, shelled and seeds removed
1¾ cups self-rising flour
4 ounces vegan butter
⅓ cup vegan milk
2 tablespoons ground flasxeed mixed with 3 tablespoons warm water
1 teaspoon baking powder
1 teaspoon vanilla extract
Coconut whipped cream (optional)
What you do:
1. Preheat oven to 325 degrees. Line an 8-inch cake pan with parchment paper.
2. In a small bowl, combine softened coconut oil and 1½ tablespoons sugar. Rub mixture around bottom and halfway up sides of prepared cake pan. Place pineapple slices across bottom and set aside.
3. Grind cardamom seeds to a powder. Into a large mixing bowl, sift ground cardamom with remaining sugar, flour, butter, milk, flaxseed mixture, baking powder, and vanilla, and whisk until fully combined and smooth.
4. Into the cake pan, pour batter and place into oven for approximately 60 minutes (or until evenly risen and a knife inserted into the center of the cake comes out clean).
5. Allow to cool in the pan for 15 minutes before turning out onto a wire rack to cool completely. Serve with whipped cream, if using.