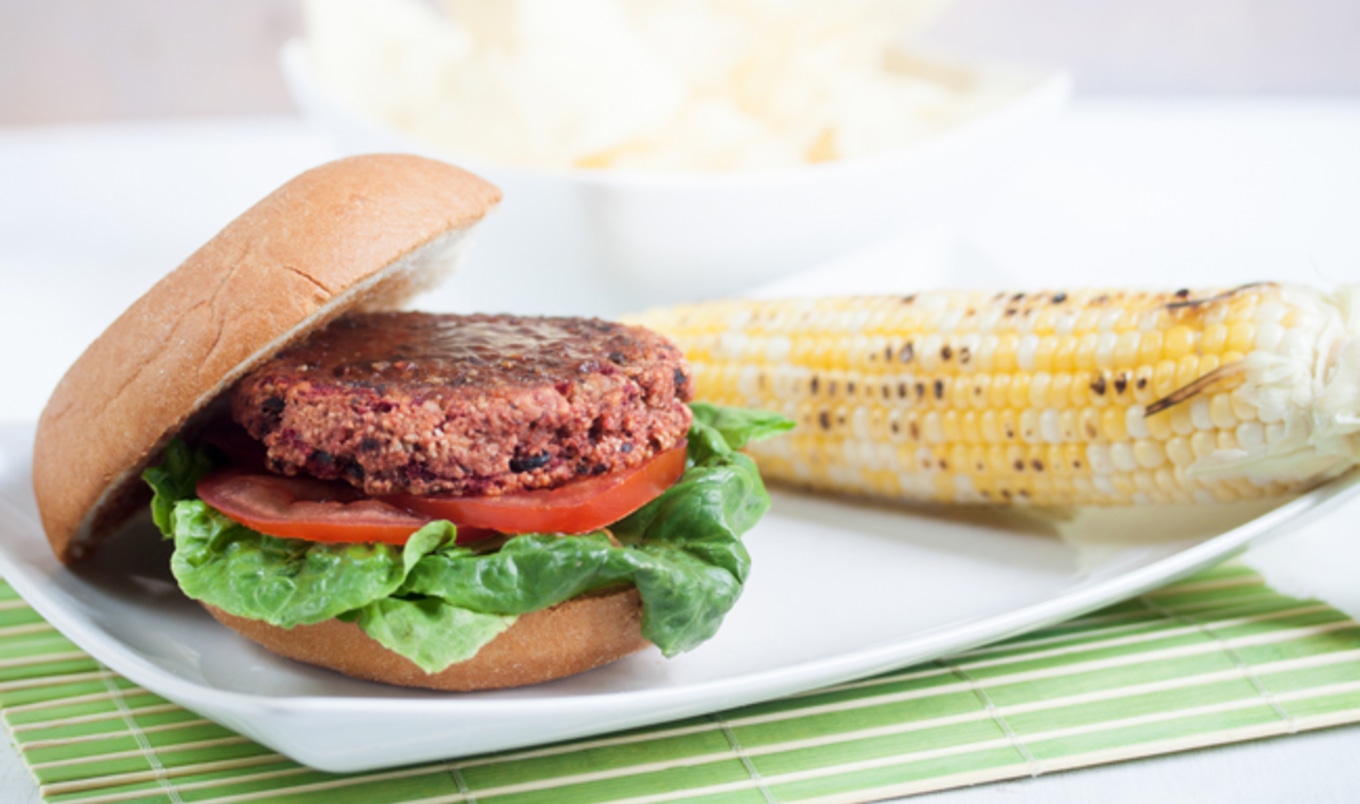 Enjoy these burgers with big barbecue flavor on your favorite gluten-free bun, or serve on a bed of greens and a quick dressing made of equal parts barbecue sauce and vegan mayonnaise.
June 13, 2013
Makes 5 patties
What you need:

1-1/2 cups cooked black beans, drained
1/2 cup cooked rice
2 garlic cloves, sliced
2 drops liquid smoke
1/2 teaspoon salt
1/2 cup shredded beets
3 tablespoons gluten-free barbecue sauce
1-1/4 cups almond meal
2 tablespoons olive oil
Gluten-free buns and toppings
What you do:
1. Preheat oven to 350 degrees. Line a baking sheet with parchment paper or a silicone baking mat. In a food processor, combine beans, rice, garlic, liquid smoke, and salt. Pulse until combined, but do not allow mixture to turn into a paste.
2. Transfer mixture into a bowl and add beets and barbecue sauce until mixed. Gently fold in almond meal. Using hands dusted lightly with a gluten-free flour, shape into 5 large patties, about 2-1/2 to 3 inches in diameter.
3. Brush each side of patties with oil and place onto prepared baking pan. Bake for 40 minutes, flipping over halfway through. Let cool briefly before placing on buns and adding your favorite toppings. For extra barbecue flavor, top each patty with a dab or two of barbecue sauce along with condiments.