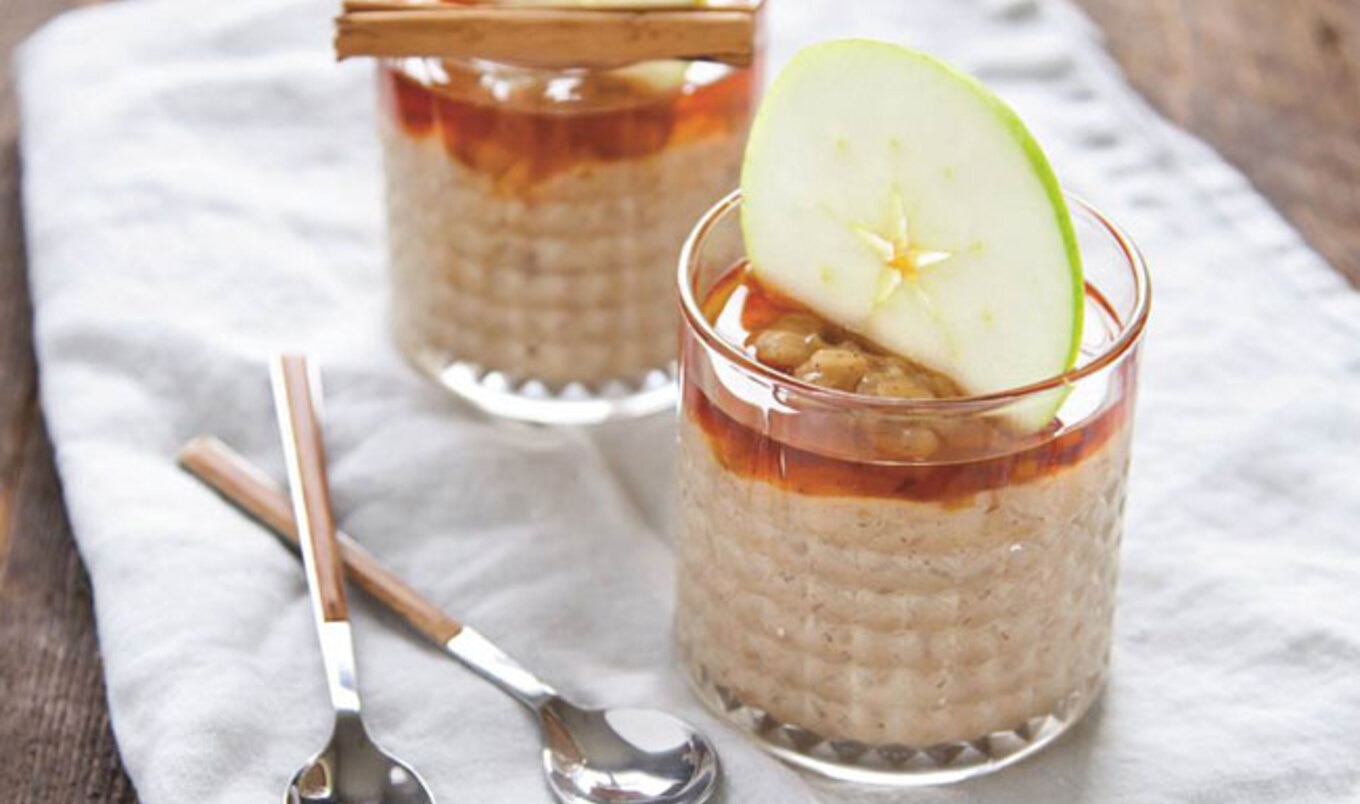 This creamy pudding gets its sweet flavor from apples, maple syrup, and cinnamon.
November 28, 2023
This delightful dessert is a celebration of wholesome ingredients, featuring the natural sweetness of apples and the comforting warmth of cinnamon. Get ready to savor the rich tapestry of flavors, and let this dessert become a cherished addition to your seasonal repertoire.
What you need:
3 cups soy milk
½ cup short-grain white rice
¼ teaspoon vanilla powder
1 large apple, diced
1 teaspoon vegetable oil or margarine
¼ teaspoon ground cinnamon
6 tablespoons maple syrup
3¼ tablespoons light brown sugar
What you do:
1. In a large saucepan, bring soy milk to a boil. Stir in rice and vanilla, and turn down heat to low. Cook for 30–40 minutes until rice is tender, stirring often to avoid rice sticking to the bottom of the saucepan.
2. In a small pan, sauté apple with oil or margarine. To cooked rice, add cinnamon, maple syrup, and brown sugar and mix well. Cook for 10 minutes until rice is very creamy. Divide among 4 ramekins, and let cool before serving.
For more recipes like this, check out: