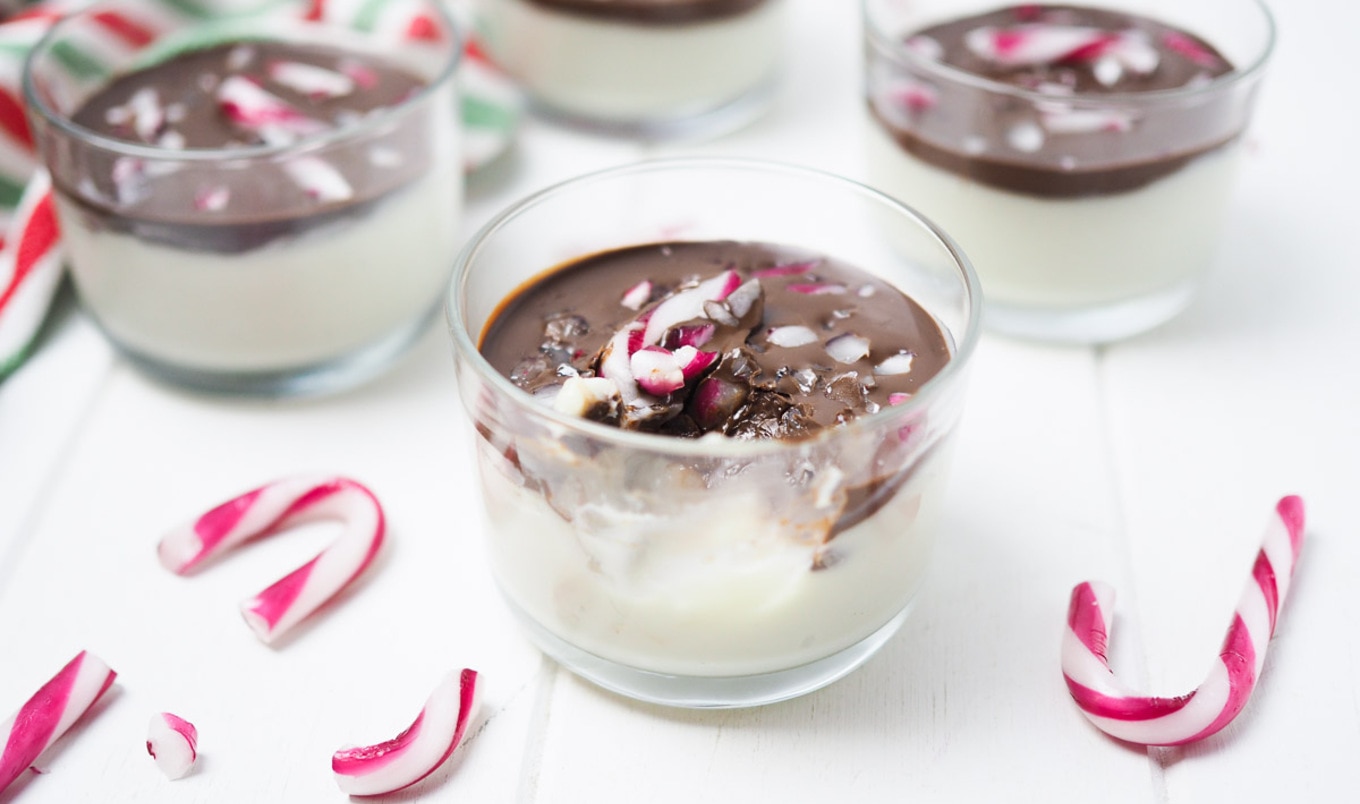 This simple, yet rich winter dessert packs in all of our favorite components of classic peppermint bark: vegan white chocolate, drizzles of dark chocolate, and sweet peppermint candy.
November 28, 2022
This dessert from Like A Vegan is one of the simplest to prepare, but tastes like a Christmas miracle! White and dark chocolate meld perfectly in each spoonful, balanced out with a hint of crunchy candy cane goodness.
What you need:
½ cup fine white sugar
3 tablespoons cornstarch
¼ teaspoon salt
1½ cups coconut cream
1 teaspoon vanilla extract
1 cup vegan white chocolate, melted
½ cup vegan dark chocolate
1 tablespoon coconut oil
8 to 10 vegan candy canes
What you do:
To a large saucepan, add sugar, cornstarch, and salt. Place over medium heat and slowly whisk in coconut cream and vanilla extract. Whisk until mixture thickens.
Remove from heat and whisk in melted white chocolate. Pour evenly into four individual serving dishes and place in refrigerator.
Crush candy canes and set aside. In a microwave safe glass, add vegan dark chocolate and coconut oil, and microwave for one minute or until melted, watching carefully.
Add a thin layer of melted chocolate to top of puddings and top with crushed candy canes. Pop in freezer for 20 minutes and then serve.