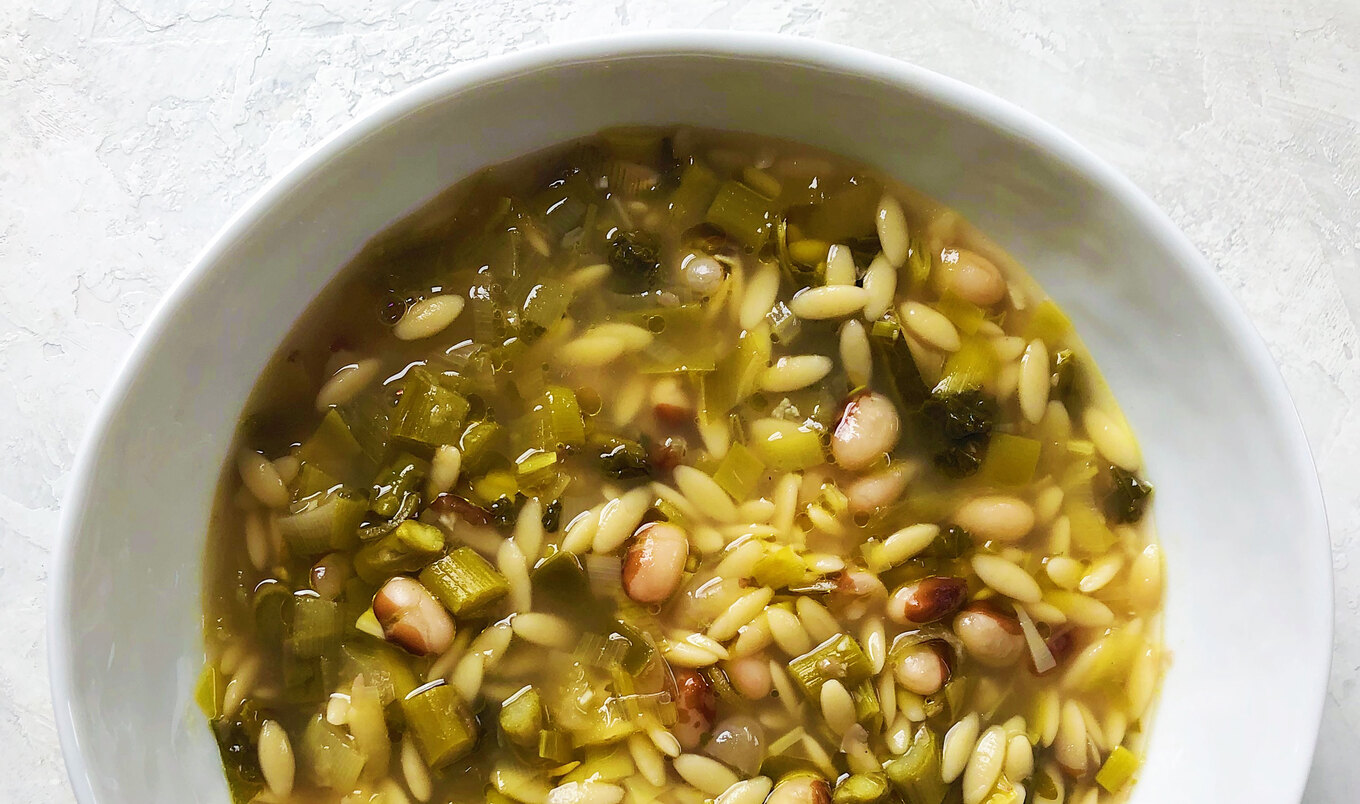 Protein-rich, hearty white beans paired with nourishing, iron-dense green vegetables make one fabulous, healthful bowl of vegan minestrone soup.
January 14, 2023
Garlic-infused asparagus, kale, and leeks keep this warming soup, from blogger Lauren Kretzer, rich with nutrients. Add a teaspoon of crushed red pepper flakes for added heat and sprinkle with vegan parmesan for a touch of salty cheesiness.
What you need:
2 tablespoons olive oil
2 large leeks, white and pale green parts only, thinly sliced into half moons
3 cloves garlic, minced
1 stalk celery, finely chopped
1 small bunch asparagus, trimmed and chopped into ½-inch pieces (about 1¾ cups)
1½ teaspoon salt
¼ teaspoon black pepper
1 (15.5-ounce) can white beans (such as Great Northern, rinsed and drained
1 cup finely chopped kale
6 cups vegetable stock
½ cup dried orzo pasta
What you do:
In a heavy bottomed pot over medium-high heat, warm olive oil. Add leeks, garlic, and celery, and cook, stirring frequently for 4 minutes, or until leeks are tender. Add asparagus, salt, and pepper, and cook an additional 3 minutes. Add beans, kale, vegetable stock, and orzo and stir to combine.
Raise heat and bring to a boil, then reduce heat and simmer, uncovered for 15 minutes, or until orzo is cooked through and vegetables are tender. Serve immediately.