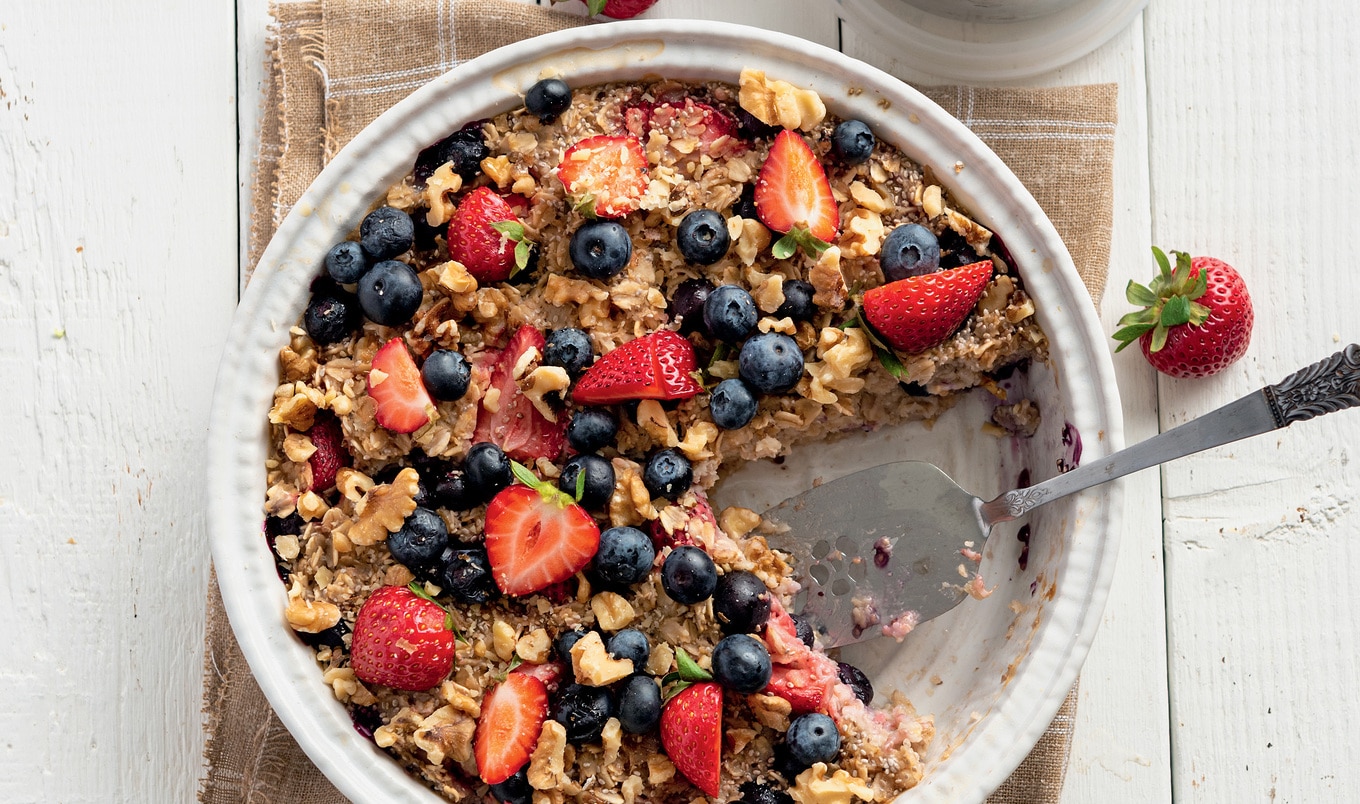 This hearty, golden, warm-from-the-oven breakfast is perfect for chilly mornings.
January 11, 2020
Swap out berries for your favorite fruit in this nutrient-dense meal from VegNews food columnist Jackie Sobon's new cookbook Vegan Yack Attack's Plant-Based Meal Prep for an easy, on-the-go meal guaranteed to get your day off on the right foot.
What you need:
1½ cups warm water
2 tablespoons chia seeds
2½ cups rolled oats
4 cups mixed berries (strawberries, blueberries, etc.), divided
⅔ cup raw walnut halves, divided
1 cup plain unsweetened vegan milk
⅓ cup maple syrup
2 teaspoons vanilla extract
¼ teaspoon salt
What you do:
Preheat oven to 350 degrees. In a large measuring cup, mix water and chia seeds, and set aside. In a 9-inch round baking dish, place oats, half of berries, and half of walnuts.
To chia mixture, add vegan milk, maple syrup, vanilla, and salt and whisk until well combined. Pour mixture into baking dish and gently stir to incorporate. Bake oatmeal for 45 minutes, until slightly golden in color. Oatmeal should be a little soft, as it will firm slightly while cooling. Remove from oven, and let cool on a rack for 20 minutes. Cut into fifths, place in 5 storage containers, and top each serving with remaining berries and walnuts. Oatmeal can be stored in refrigerator for up to 7 days or in freezer for up to 3 months.