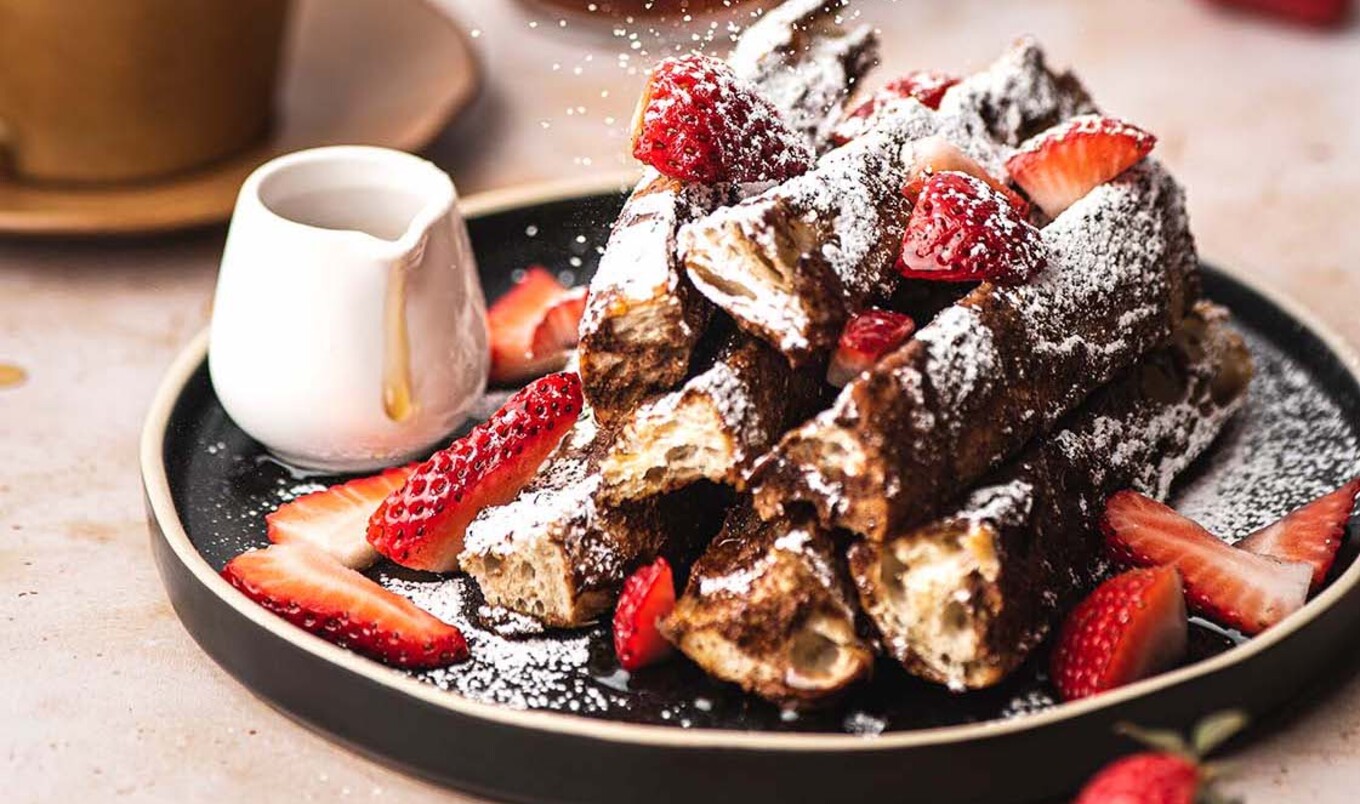 Baked in the oven, these crispy, cinnamony, sweet, and savory bites are for both kids and adults.
May 15, 2021
Satisfy all those carby breakfast cravings with these simple French toast sticks from the Epic Vegan Quick and Easy cookbook. Take it up a notch by serving with warmed berries, chocolate shavings, and vegan whipped cream.
What you need:
¼ cup flax meal
½ cup water
½ baguette
¼ cup unsweetened applesauce
2 tablespoons ground cinnamon
3 tablespoons sugar
¼ teaspoon salt
1 tablespoon vanilla extract
Cooking spray
Maple syrup, for serving
What you do:
Preheat oven to 350 degrees. Line a sheet pan with parchment paper.
In a large bowl, combine flax meal and water. Set aside to thicken for 5 minutes.
Cut bread into 1-inch thick and 4-inch long pieces to yield 12 sticks total.
To flax mixture, add applesauce, cinnamon, sugar, salt, and vanilla. Mix until combined.
Spray sheet pan generously with cooking spray. Dip bread sticks into flax mixture, quickly coating on all sides but not submerging. Transfer to prepared sheet pan and continue dipping bread sticks until all are coated.
Bake for 15 minutes. Gently slide a spatula under each stick completely and flip. Bake for 15 more minutes, until dark brown and crispy. Serve warm with maple syrup.
Photo credit: Dustin Harder