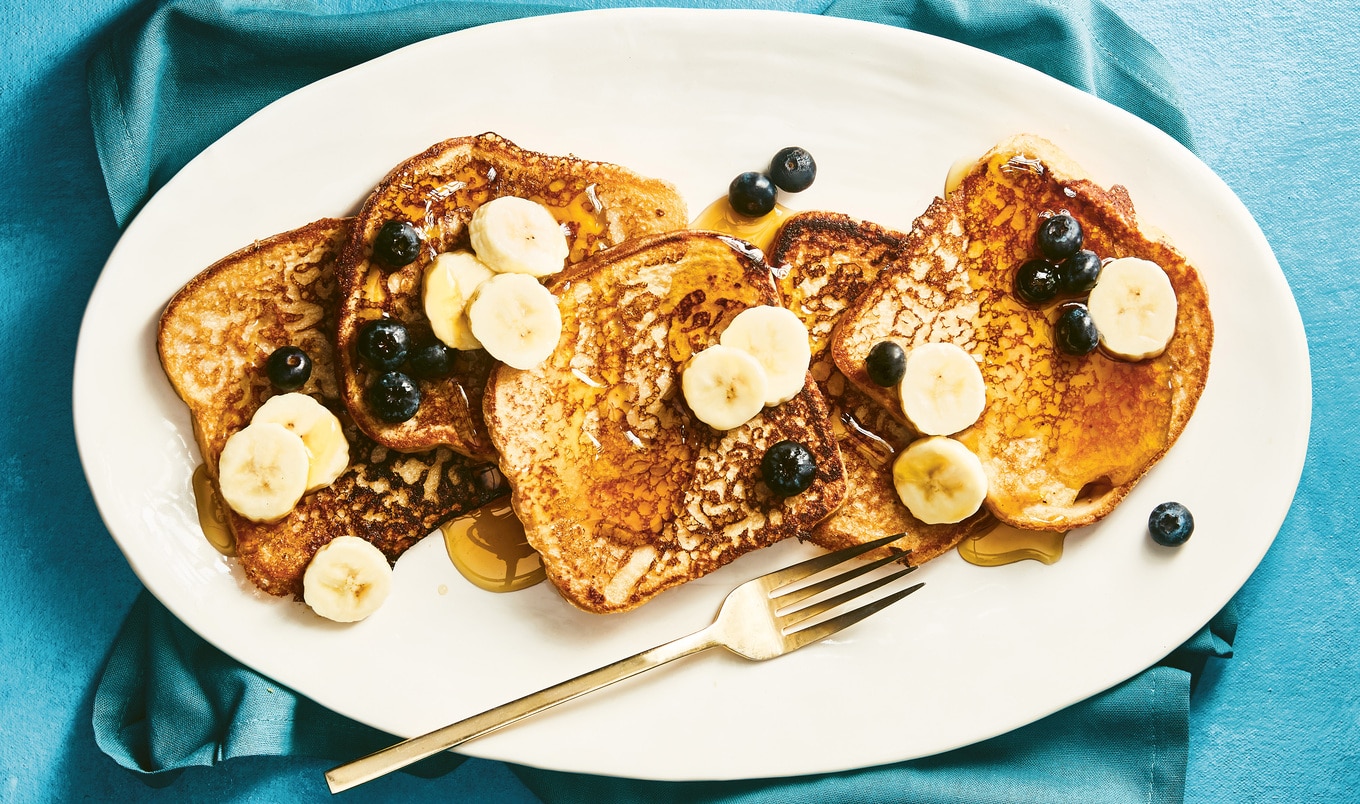 This plant-based version is coated in bananas, browns beautifully, and will definitely satisfy all your carby brunch cravings.
May 3, 2021
Whip up this super quick-and-easy, kid-friendly French toast from superstar vegan chef Isa Chandra Moskowitz's newest cookbook I Can Cook Vegan to impress all of your weekend brunch guests.
What you need:
2 ripe bananas
1½ cups vegan milk
2 tablespoons flour
2 tablespoons cornstarch
¼ teaspoon salt
1 teaspoon vanilla
12 slices sandwich bread
1 tablespoon coconut oil
Maple syrup, for serving
Blueberries and sliced bananas, for serving
What you do:
Preheat a large skillet over medium heat. Into a blender, add bananas, milk, flour, cornstarch, salt, and vanilla, and blend until smooth. Transfer to a 9 x 13-inch baking pan and place half of bread slices into batter to soak for 1 minute.
Melt coconut oil in skillet. Remove bread from pan, shaking off excess batter, and place bread on skillet. Cook on each side for 4 minutes, flipping with a spatula. The bread should be golden to medium brown. Transfer to a plate and cover with aluminum foil to keep warm, and repeat process with second batch of bread. Serve with maple syrup and fruit.
Photo credit: Isa Chandra Moskowitz