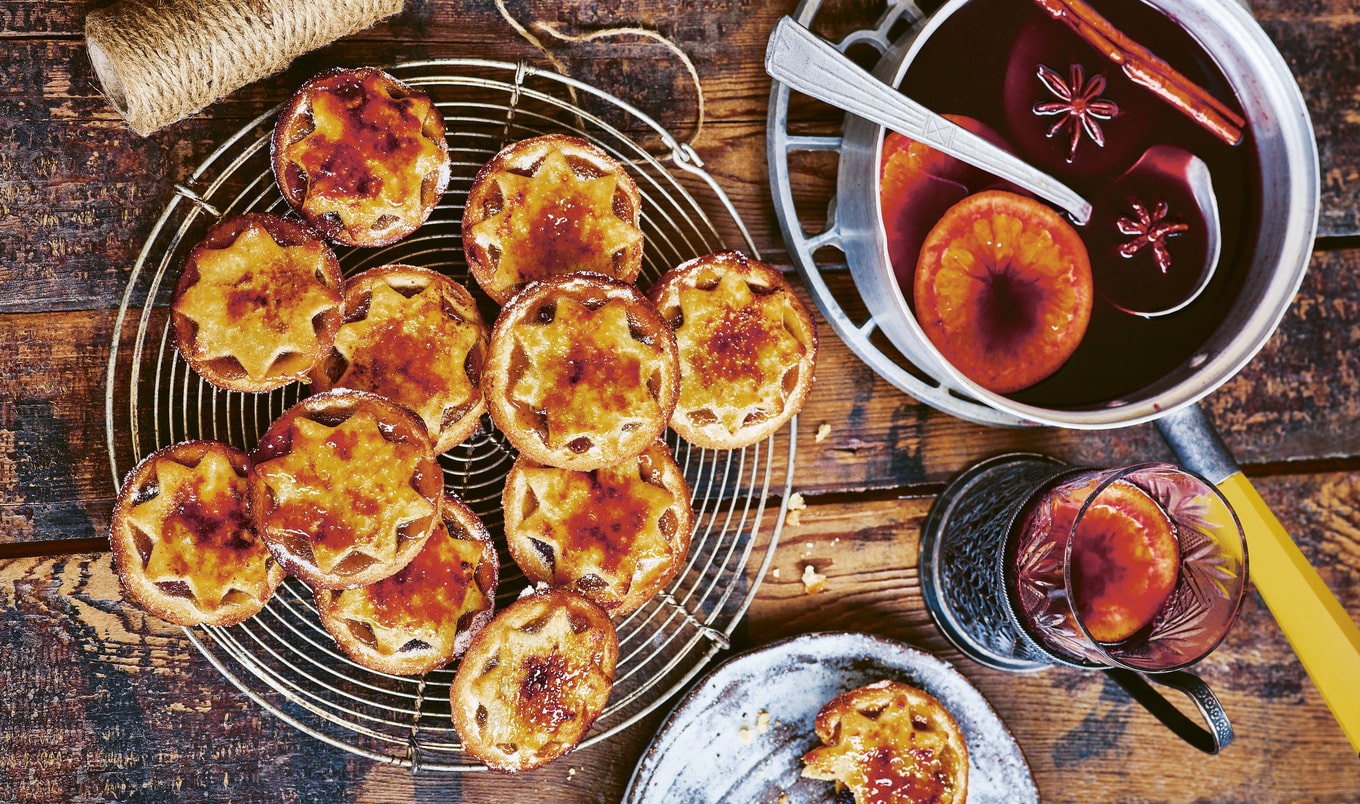 This traditional English holiday dessert gets a kick from a few splashes of vegan-friendly brandy.
December 3, 2022
Get in the holiday spirit with these homemade English mince pies from the Vegan Christmas cookbook. Try a mixture of raisins, currants, and figs for the dried fruit in these seasonal treats.
What you need:
For the pastry:
2 cups all-purpose flour
1 cup powdered sugar
¼ teaspoon salt
¼ teaspoon ground cinnamon
½ cup vegan butter
2 tablespoons almond milk
For the filling:
2 cups mixed dried fruit
2 Braeburn apples, grated
Juice and zest of 1 orange
Juice and zest of ½ lemon
½ cup agave
1 teaspoon allspice
¼ cup vegan-friendly brandy
¼ cup sugar, for sprinkling on top
What you do:
For the pastry, in a mixing bowl, combine flour, sugar, salt, and cinnamon. Add butter and rub into dry ingredients with fingers until mix is a breadcrumb-like consistency.
Stir in milk to form a single ball of dough. Knead for 2 minutes, then wrap in plastic wrap and place in freezer to chill for 25 minutes.
For the filling, in a large mixing bowl, combine all ingredients. Cover bowl and leave mixture at room temperature overnight, or at least 12 hours, stirring occasionally.
Preheat oven to 350 degrees and gGrease a non-stick muffin pan. Lightly flour a work surface and roll out dough to ⅛-inch thick.
Cut 12 circles to fit muffin tray, line holes with pastry, and fill each with a teaspoon of pie filling. Cut out tops for each mince pie and place over filling, pressing edges gently to seal. Sprinkle with sugar and bake for 12 to 15 minutes, or until golden.