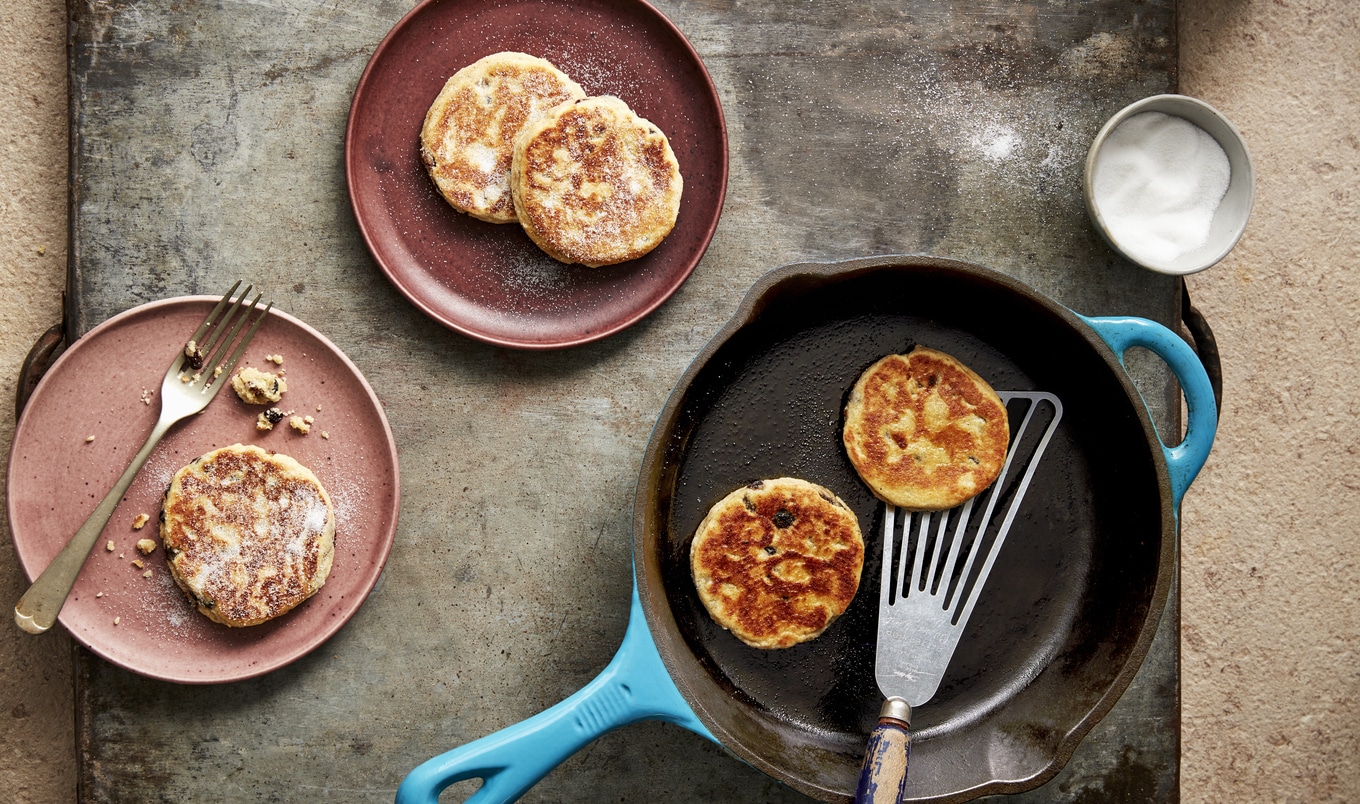 A popular British teatime treat since the late nineteenth century, these lightly sweetened griddle cakes also make a great breakfast.
March 20, 2021
Serve these Welsh Cakes from The Great British Vegan cookbook warm from the pan with vegan butter and jam or enjoy on their own with a hot cup of tea.
What you need:
1¾ cups self-rising flour, plus extra for dusting
½ cup raisins
¼ teaspoon apple pie spice
½ teaspoon ground cinnamon
⅓ cup sugar, plus extra for sprinkling
7 tablespoons vegan butter
3½ tablespoons unsweetened vegan milk
1 teaspoon vegetable oil
What you do:
In a large bowl, combine flour, raisins, apple pie spice, cinnamon, and sugar. Add butter and rub into flour with fingers until a breadcrumb consistency is achieved.
Make a well in center of dry ingredients and pour in milk. Gently stir until a dough is formed.
Lightly flour a work surface and roll out dough to ¼-inch thickness. Use cookie cutters to cut out 10 2-inch discs.
In a frying pan over medium heat, warm oil. Fry cakes, in batches, for 2 minutes on each side, until golden brown.
Remove from pan and sprinkle with sugar. Serve immediately or store in an airtight container for up to 3 days.