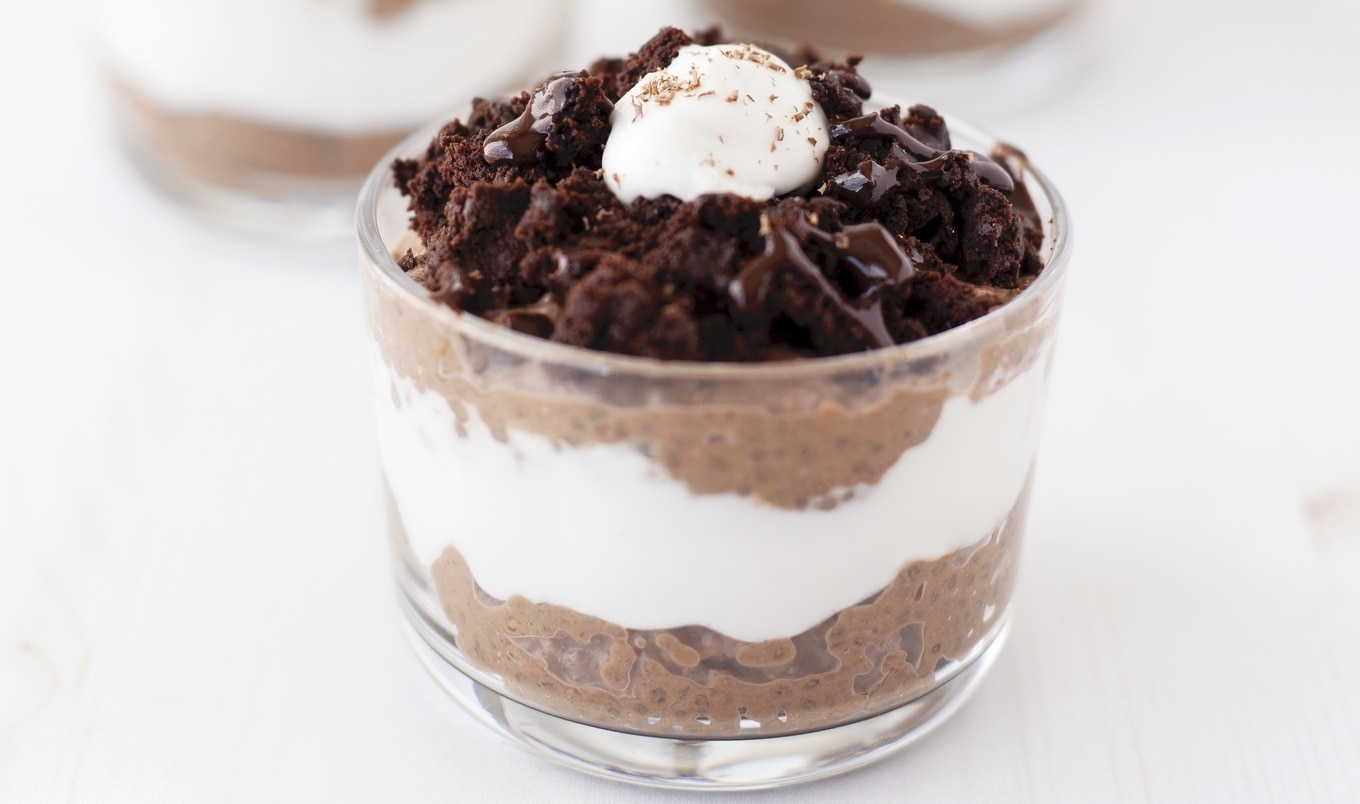 This healthy dessert or snack tastes just like brownie batter and comes together quickly and easily.
May 1, 2021
Switch up this recipe from Katie's Healing Kitchen by stirring in crunchy peanut butter, shredded coconut, or toasted pecans—or spooning it all over a chocolate smoothie bowl.
What you need:
1 (13.5-ounce) can coconut milk
1 cup unsweetened vegan milk
½ cup maple syrup
¼ cup raw cacao powder
¼ cup dark chocolate chips
½ cup chia seeds
What you do:
Into a blender, add coconut milk, unsweetened milk, maple syrup, and cacao powder and blend until smooth. Add chocolate chips to blender and pulse until chocolate is broken up, but not completely pureed. Pour into a resealable plastic or glass container, and whisk in chia seeds.
Store in refrigerator for at least 4 hours, until chia seeds thicken, stirring once more before serving.