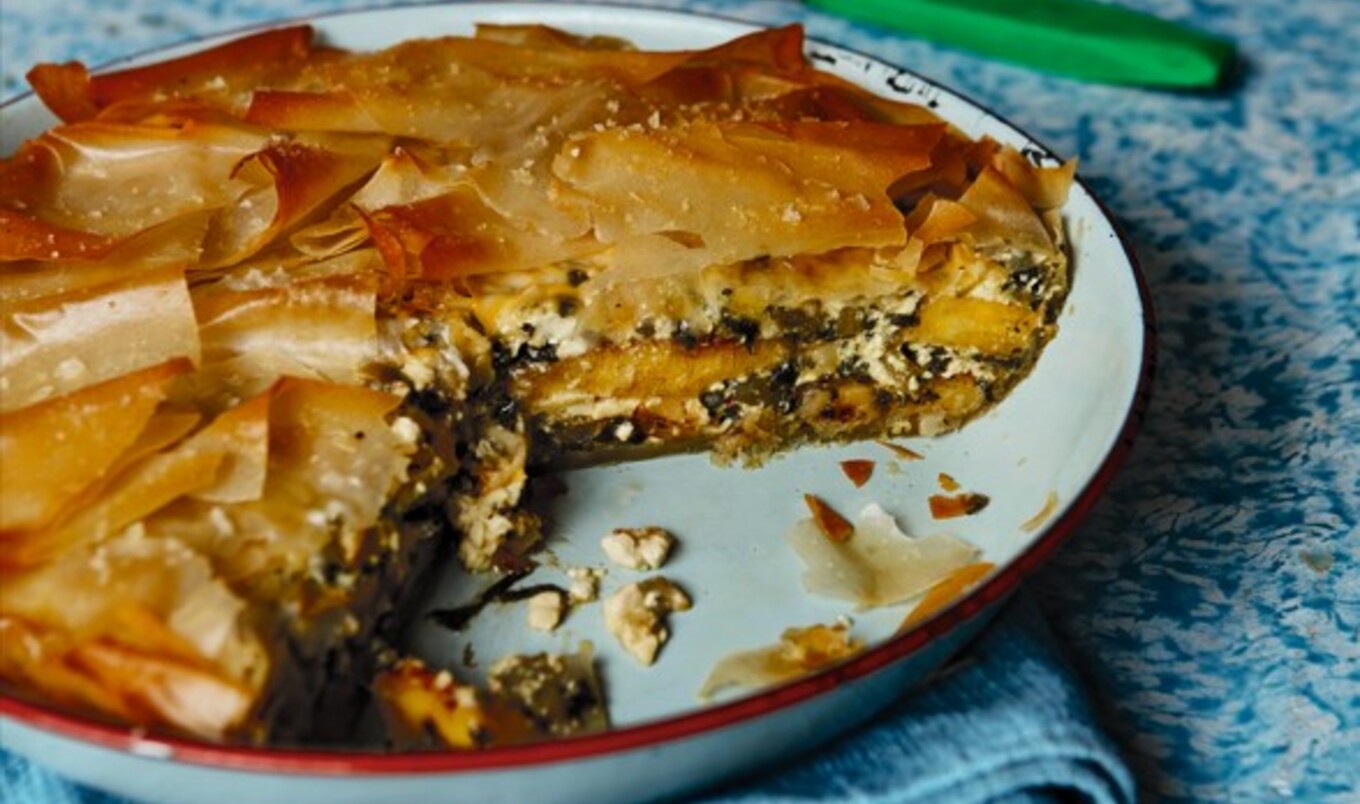 This recipe is a unique take on the traditional callaloo dish, combining the savory vegetable with sweet plantains and wrapping it all up in crispy phyllo pastry.
May 1, 2023
Hearty callaloo works fantastically in pastry dishes, as it holds its shape and doesn't wilt much, while plantain acts as a sweet surprise in this pie from the Plentiful cookbook. The canned version of callaloo is made by first harvesting and washing the leaves of the callaloo plant, which is a type of amaranth plant commonly found in the Caribbean. The leaves are then cooked down with various seasonings and spices before canning, much like how fresh callaloo is prepared. Look for it in specialty markets, but if you can't locate it, it can be ordered online.
What you need:
2 ripe plantains, peeled and sliced
2 shallots, chopped
6 garlic cloves, finely chopped
2¼ cups drained and rinsed canned callaloo
Juice of 1 lemon
1 tablespoon nutritional yeast
1 (10½-ounce) container silken tofu
¼ cup melted vegan butter, divided
1 (10-ounce) package phyllo pastry
⅓ cup vegan cheddar, grated, divided
Olive oil, for frying
¾ teaspoon salt, divided
¼ teaspoon black pepper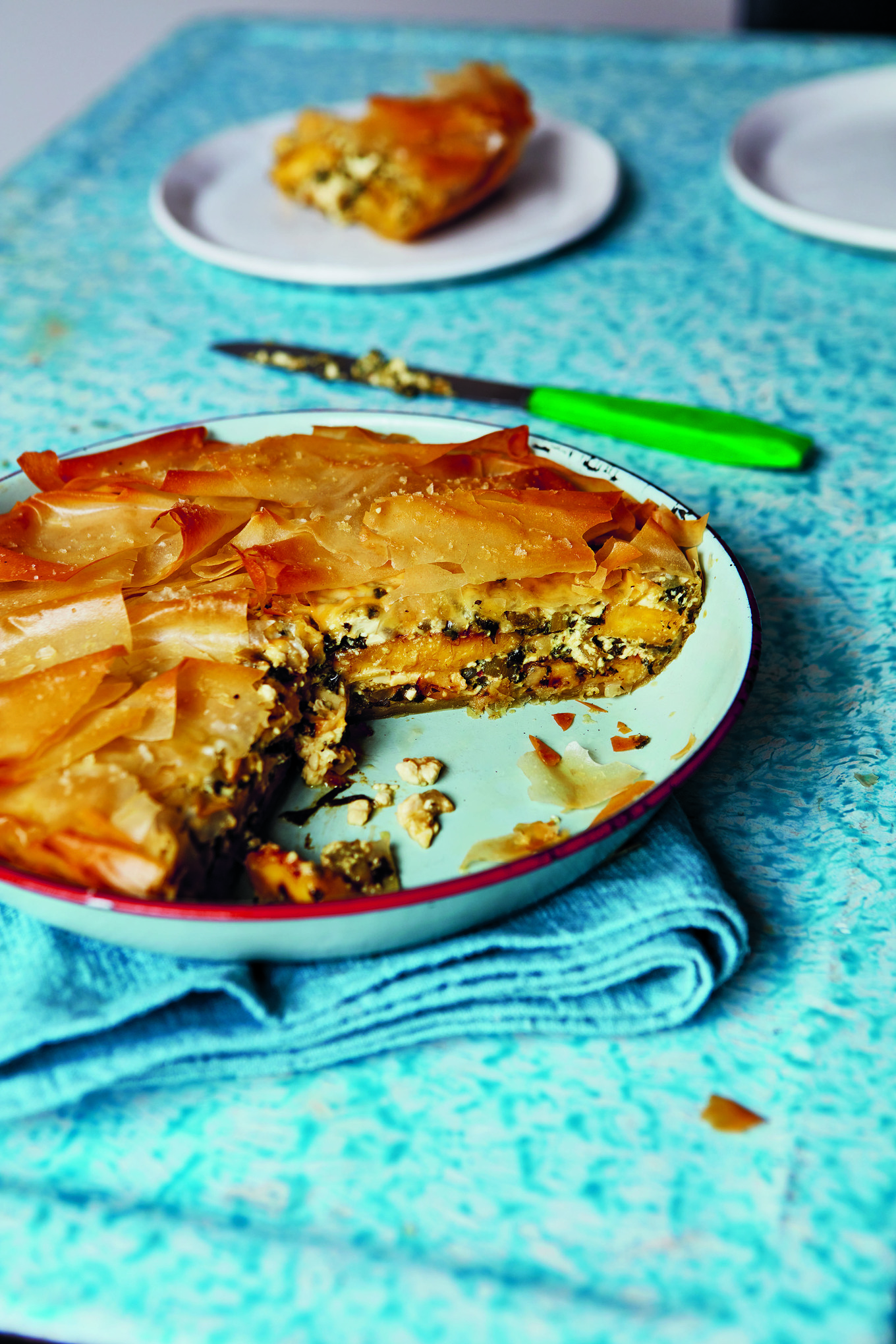 Yuki Sugiura
What you do:
Preheat oven to 375 degrees. In a skillet over medium heat, warm 1 to 2 tablespoons oil, and fry plantains 3 to 4 minutes until golden brown on both sides. Drain on paper towel-lined plate and sprinkle ¼ teaspoon salt over top.
In same pan, fry diced shallots with ¼ teaspoon salt for 3 to 4 minutes until softened. Add garlic and fry until fragrant, then add callaloo and toss to combine. Add lemon juice, nutritional yeast, and tofu and toss. Remove from heat and set aside to cool.
Brush a pie dish with 1 tablespoon butter, then layer phyllo pastry in bottom of dish, brushing with butter between each layer and rotating sheets as you go.
Fill with half of plantains and then add half of callaloo mixture on top. Sprinkle with 2 tablespoons cheese. Repeat with remaining fillings and cheese, then fold excess pastry over top to seal. Brush with remaining butter, then sprinkle with remaining ⅛ teaspoon salt and pepper. Bake for 45 minutes until golden and crisp.
Here at VegNews, we live and breathe the vegan lifestyle, and only recommend products we feel make our lives amazing. Occasionally, articles may include shopping links where we might earn a small commission. In no way does this effect the editorial integrity of VegNews.