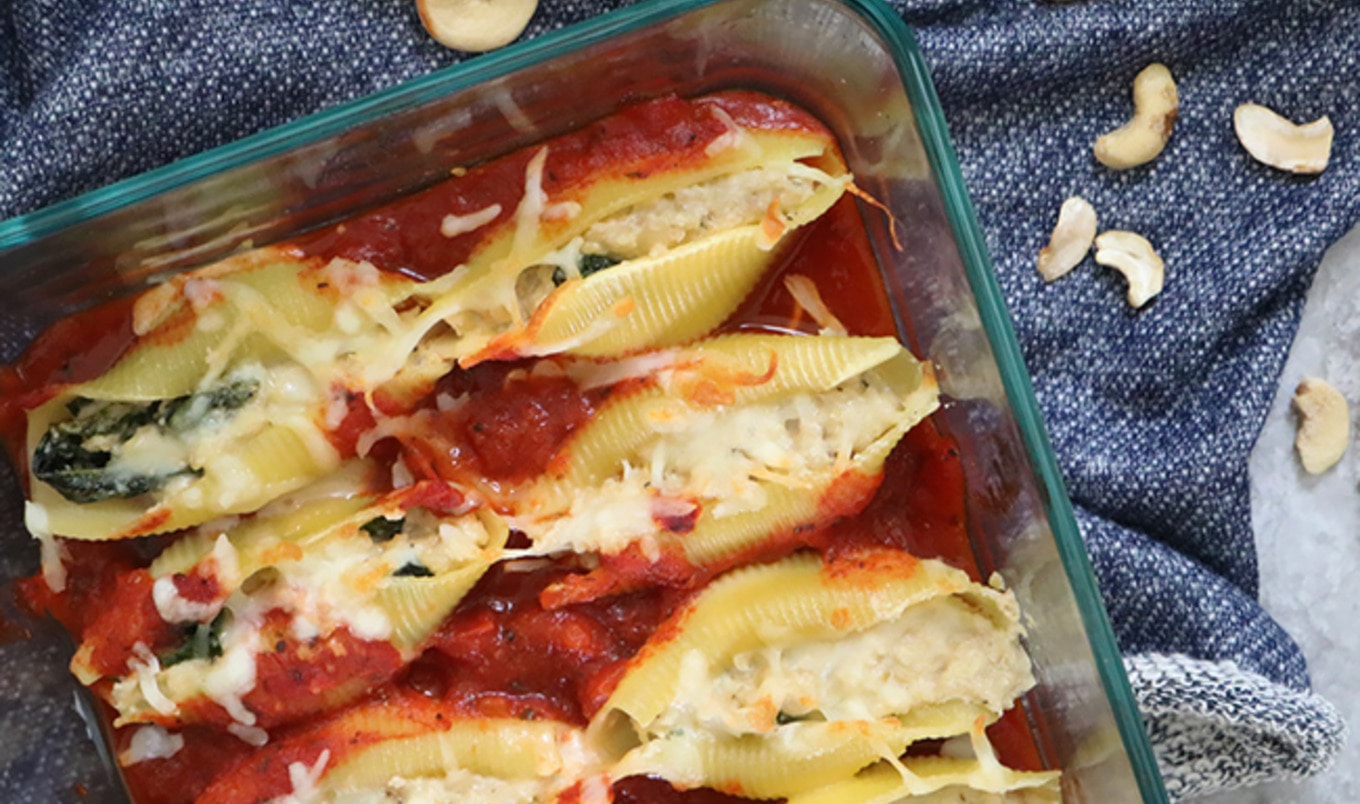 Thanks to creamy cashew ricotta, enjoying this classic dish has never been easier.
May 21, 2021
There is something so comforting about a warm, bubbling dish of large, stuffed shells. Fortunately, transforming this classic dish into a cruelty-free classic is simple thanks to the inclusion of cashews. Top these shells with your favorite pasta sauce, and you have the ultimate lunch or dinner perfect for any night of the week.
What you need:
1½ cups soaked raw cashews (3–4 hours in room-temperature filtered water)
¼ cup oat or soy milk
3 tablespoons nutritional yeast
1 tablespoon minced garlic
1 tablespoon lemon juice
¼ teaspoon salt
½ teaspoon ground black pepper
1 tablespoon olive oil
2 cups baby spinach
12 jumbo pasta shells, cooked and drained
1½ cups pasta sauce
½ cup shredded vegan cheese
What you do:
1. Preheat an oven to 350 degrees.
2. Into a food processor or high-powered blender, combine cashews, milk, nutritional yeast, garlic, lemon juice, salt, and black pepper. Process until blended together, pausing periodically to scrape down the sides.
3. Into a pan over low-medium heat, warm olive oil. Chop spinach and cook until wilted, approximately 5 minutes.
4. To the cashew ricotta, add mixture and stir well. Stuff the shells, top with pasta sauce and vegan cheese, and bake for 20 to 25 minutes.