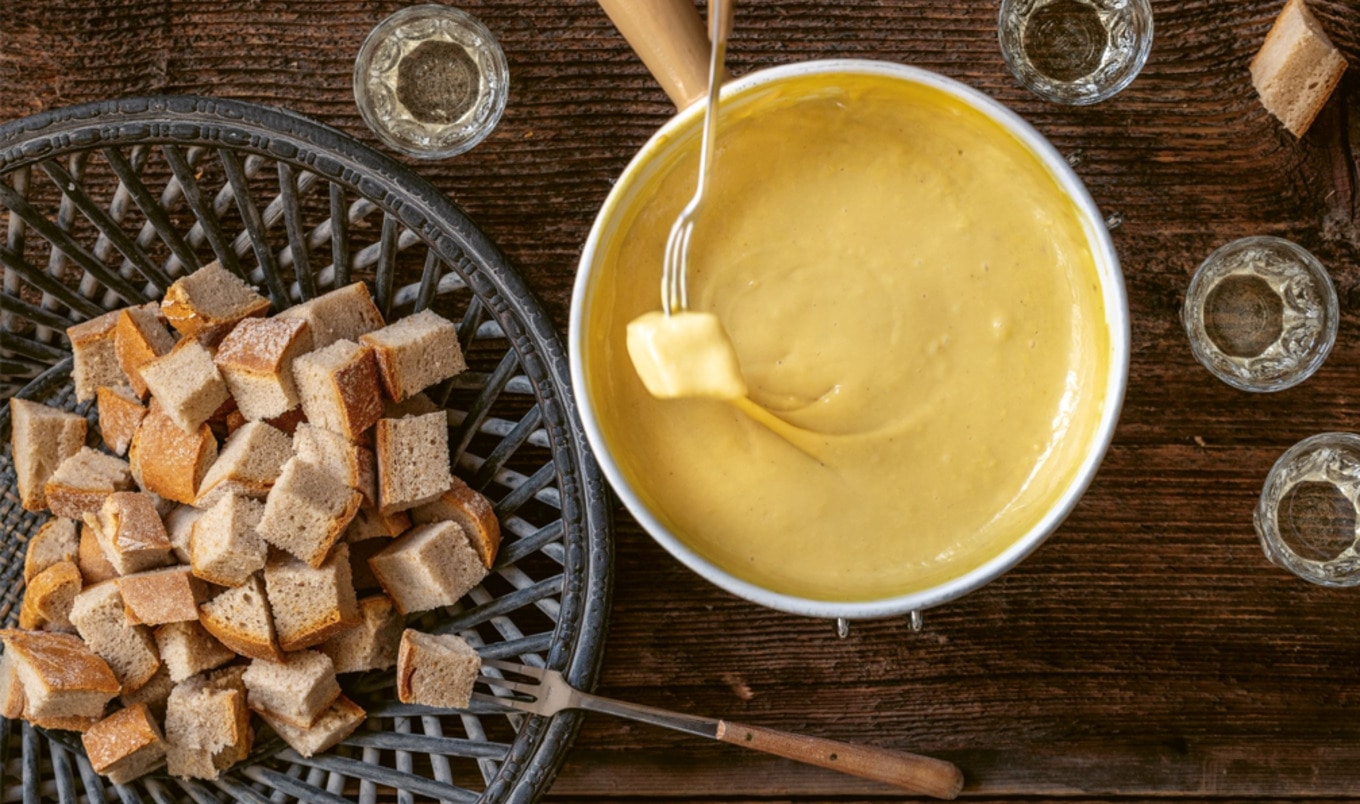 White beans are the secret, powerhouse base to this velvety vegan cheese fondue.
December 5, 2022
Roasted potatoes, apples, pears, crusty bread—heck, even skewered pasta like rigatoni, rotelle, and cavatappi—they're all perfect dippers for this smooth, dairy-free fondue from the Let's Go Nuts cookbook. Now let's get this vegan fondue party started.
What you need:
1 cup canned white beans
½ cup cashew butter
⅓ cup nutritional yeast
1 tablespoon miso
1 teaspoon spicy mustard
1 teaspoon salt
⅛ teaspoon ground turmeric
2 cups water
3 tablespoons tapioca flour
¾ cup dry white wine, divided
1 tablespoon canola oil
1 garlic clove, peeled and finely chopped
¼ teaspoon white pepper
Cubes of baguette
What you do:
Into a high-speed blender, add beans, cashew butter, yeast, miso, mustard, salt, turmeric, and water. Blend into a smooth purée.
In a small bowl, stir tapioca flour and ¼ cup and 2 tablespoons of white wine until smooth.
In a large saucepan over medium heat, warm oil and sauté garlic until fragrant. Add bean and cashew purée and bring to a boil, stirring constantly. Add tapioca paste and simmer gently, stirring constantly, until mixture is thick. Gradually stir in remaining white wine until desired consistency is achieved. Season with pepper and transfer to a fondue dish on low heat.
Using fondue forks, dip cubes of baguette into fondue. Stir every few minutes, to avoid sticking to bottom.