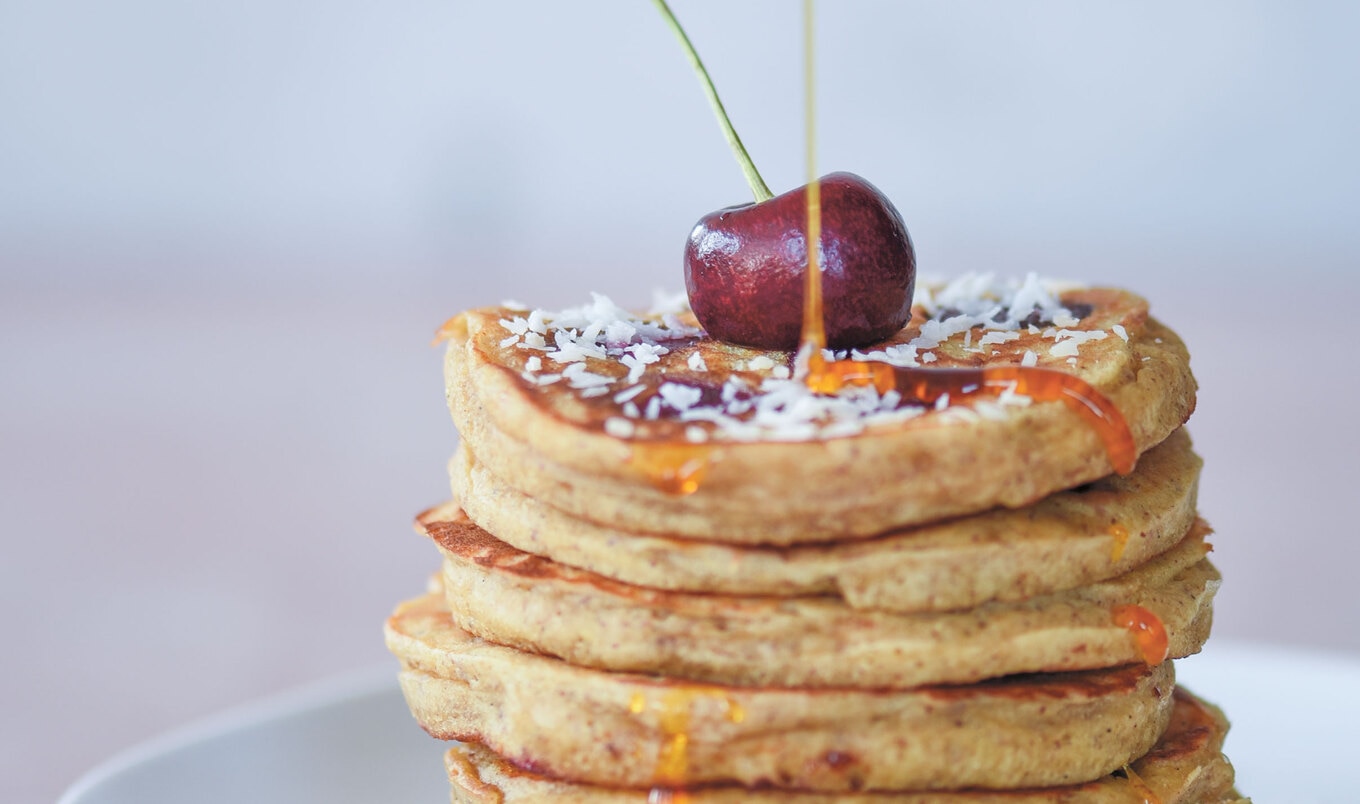 These fluffy, buttermilk-style pancakes are made for slow weekend brunches.
June 24, 2021
This simple pancake recipe from the Vegan Reset cookbook is easily customizable (our recommendation? Add chopped, toasted pecans!) and is a crowd-pleaser on Sunday mornings. Wash it all down with a hot cup of coffee for a sweet start to the day.
What you need:
1¼ cup flour
1 tablespoon cornstarch
1 tablespoon ground flaxseed
1 teaspoon baking powder
¼ teaspoon salt
¾ cup soy milk
3 tablespoons maple syrup, plus more for serving
2 tablespoons coconut oil
2 teaspoons apple cider vinegar
¼ teaspoon vanilla extract
2 teaspoons olive oil
1 tablespoon unsweetened shredded coconut, for serving
1 cup pitted and chopped cherries, for serving
What you do:
In a large bowl, whisk flour, cornstarch, flaxseed, baking powder, and salt.
In a separate medium bowl, whisk soy milk, maple syrup, coconut oil, vinegar, and vanilla.
Add wet mixture to dry mixture and whisk thoroughly.
In a skillet over medium heat, warm oil and ladle 3 tablespoons of batter into skillet. Cook on each side until brown.
Serve with coconut, cherries, and additional maple syrup.
Photo credit: Best of Vegan