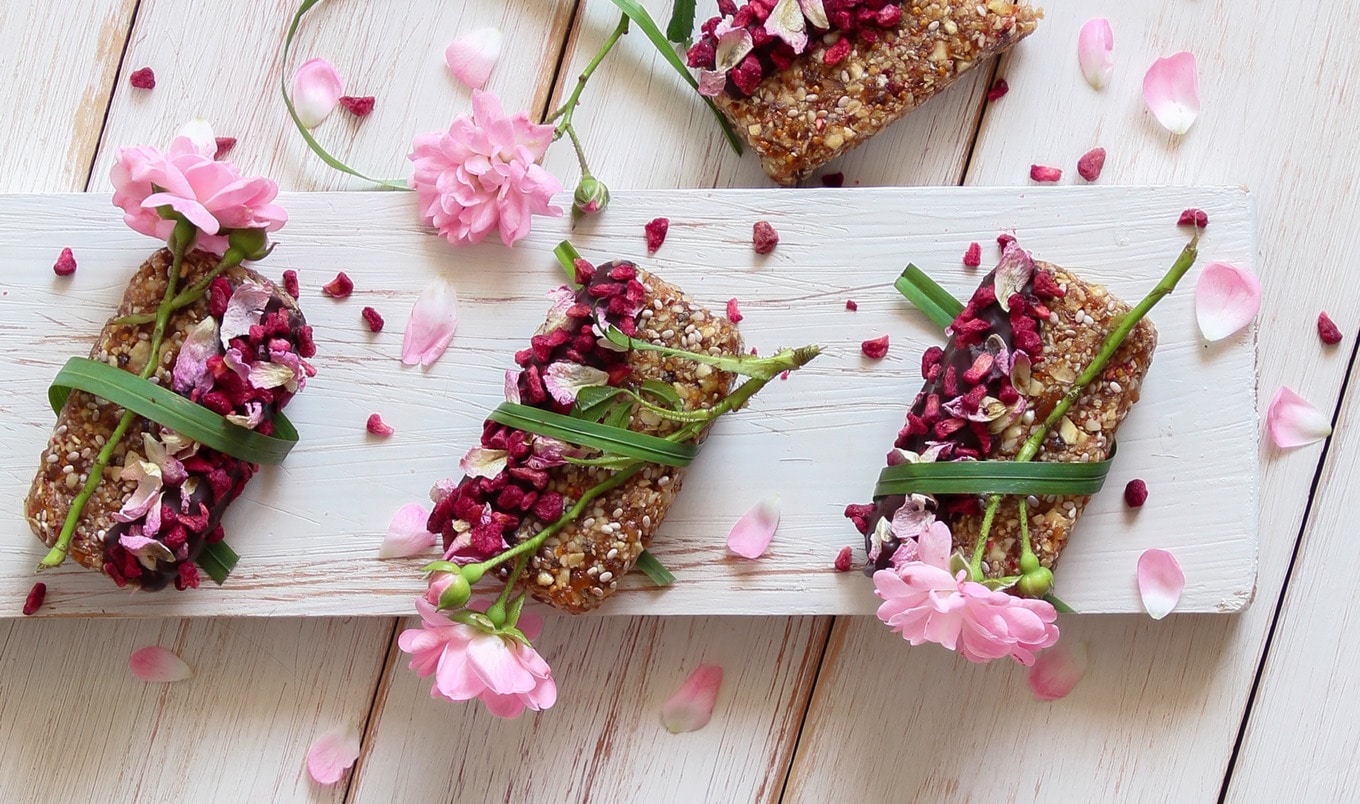 Healthful energy bars get a beautiful makeover with dried raspberries, rose petals, and a chocolate dip.
April 24, 2019
What you need:
What you do:
1. Into a blender, add oats, figs, cashews, maple syrup, 2 tablespoons dried raspberries, and chia seeds. Blend until a dough has formed. Divide dough into 4 pieces and shape into oblong bars.
2. In a double-boiler, melt chocolate. Dip side of each bar in melted chocolate and sprinkle remaining dried raspberries and dried rose petals onto bars immediately. Chill in refrigerator until chocolate has set.