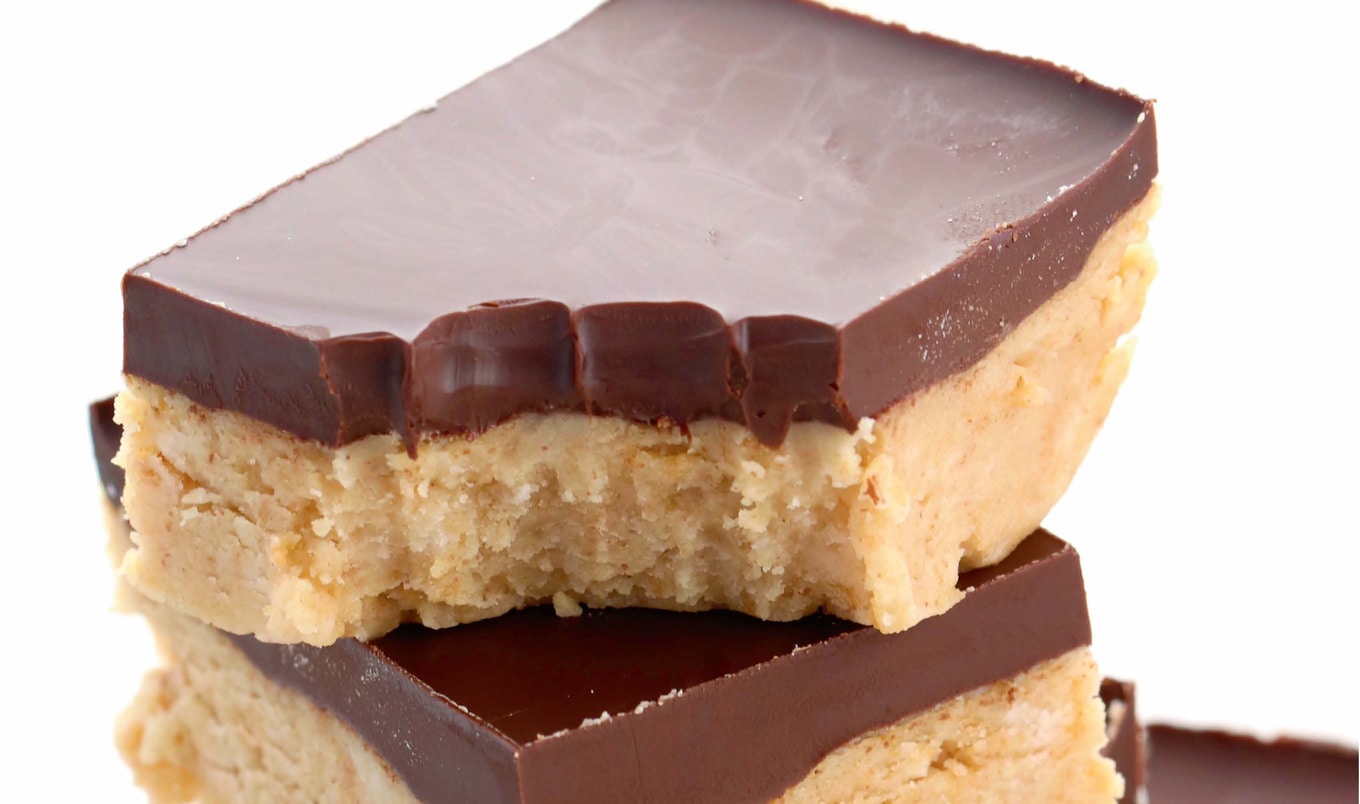 These magic little vegan bars taste like peanut butter cups, but better because they are way less fussy to make.
November 9, 2023
You can adapt this recipe from the Fast Easy Cheap Vegan cookbook by swapping the graham cracker crumbs for your favorite vegan cookie crumbs, or trading the peanut butter for almond, cashew, or nut-free sunflower butter.
What you need:
1 cup powdered sugar
6 tablespoons vegan graham cracker crumbs
¼ cup peanut butter
¼ cup vegan butter, melted
⅔ cup vegan chocolate chips, melted
What you do:
Line a loaf pan with parchment paper.
In a medium bowl, mix powdered sugar, graham cracker crumbs, peanut butter, and butter to make a thick dough. Turn out dough into prepared pan and firmly press down to cover bottom.
In a microwave-safe bowl, melt chocolate in 20-second intervals, stopping to stir as needed. Remove from microwave just before completely melted and stir to finish melting. Pour over dough base layer and spread evenly.
Place in freezer for 20 minutes, or until chocolate is set. Once set, remove from freezer, remove from pan, and cut into 1-inch squares.
For more vegan bar recipes, read: