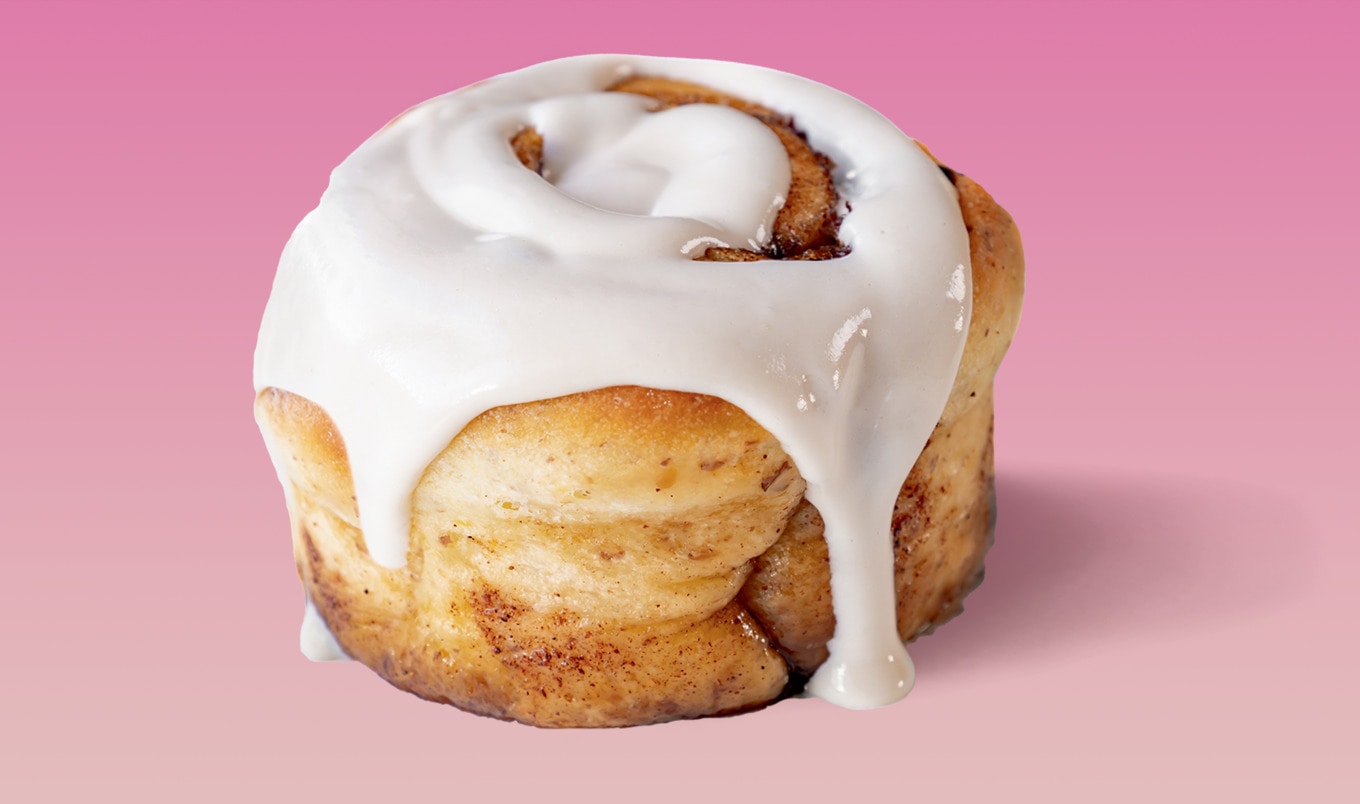 Gooey, nostalgic cinnamon wafts through the kitchen as you bake these copycat cinnamon rolls.
August 16, 2023
Recreating the iconic Cinnabon experience in the comfort of your own kitchen is a delightful adventure with this recipe from the Vegan Fast Food cookbook that promises to fill your home with the warmth of freshly baked goodness. The combination of soft, pillowy dough, rich cinnamon swirls, and velvety frosting makes these rolls a beloved treat for all ages.
What you need:
For the dough:
1½ tablespoons ground flax
3 tablespoons water
1 cup unsweetened vegan milk, heated to 110 degrees
¼ cup vegan butter, melted
2¼ teaspoons instant yeast
¼ cup sugar
1 teaspoon salt
4 cups bread flour, plus more as needed
Neutral oil, for greasing
For the filling:
1 cup packed brown sugar
2 tablespoons ground cinnamon
¼ teaspoon allspice
¼ cup vegan butter, softened
For the icing:
4 ounces vegan cream cheese, softened
2 tablespoons unsweetened vegan milk
1 teaspoon vanilla extract
3 tablespoons vegan butter, softened
1 cup powdered sugar
What you do:
1. For the dough, in a small bowl, combine flax and water and let sit and thicken for 5 minutes.
2. In bowl of a stand mixer, combine milk, butter, yeast, sugar, and salt. Mix until combined, then add flour and fold in. Attach dough hook to stand mixer. Knead dough on medium speed for 8 minutes.
3. Grease another bowl with oil, add dough ball, and cover with a towel or plastic wrap. Allow dough to rise for 1 to 2 hours, or until doubled in size. Gently deflate dough. Dust a work surface with flour, then roll dough out into a rectangle about 16x10 inches.
4. For the filling, in a small bowl, combine brown sugar, cinnamon, and allspice. Spread softened butter over rolled-out dough, leaving a ½-inch margin around border. Sprinkle on cinnamon sugar mixture and spread evenly. Gently press into dough.
5. Starting at bottom of widest section (16-inch section) roll dough over itself. Go along entire length of fold and tightly tuck in. Once initial roll feels tight and sealed, continue to roll over itself again, keeping as tight as possible. Roll all the way and tuck seam side down.
6. Cut off tips of roll. Using a serrated knife or kitchen twine, cut out sections 2 inches wide. Add each roll to greased 9×13-inch pan, leaving
about 1 or 2 inches of space between each roll. Once all rolls have been cut and added to the pan, cover with plastic wrap and let proof for 30 minutes.
7. Preheat oven to 350 degrees and remove plastic wrap. Bake for 25 to 30 minutes, or until rolls are slightly golden brown on top.
8. For the icing, in a medium bowl, combine all ingredients and mix with a hand mixer or whisk until smooth.
9. Once rolls are done baking, let rest for 5 minutes, then drizzle on icing. Let cool for 5 minutes and then serve immediately.
For more recipes like this, check out:
Here at VegNews, we live and breathe the vegan lifestyle, and only recommend products we feel make our lives amazing. Occasionally, articles may include shopping links where we might earn a small commission. In no way does this effect the editorial integrity of VegNews.