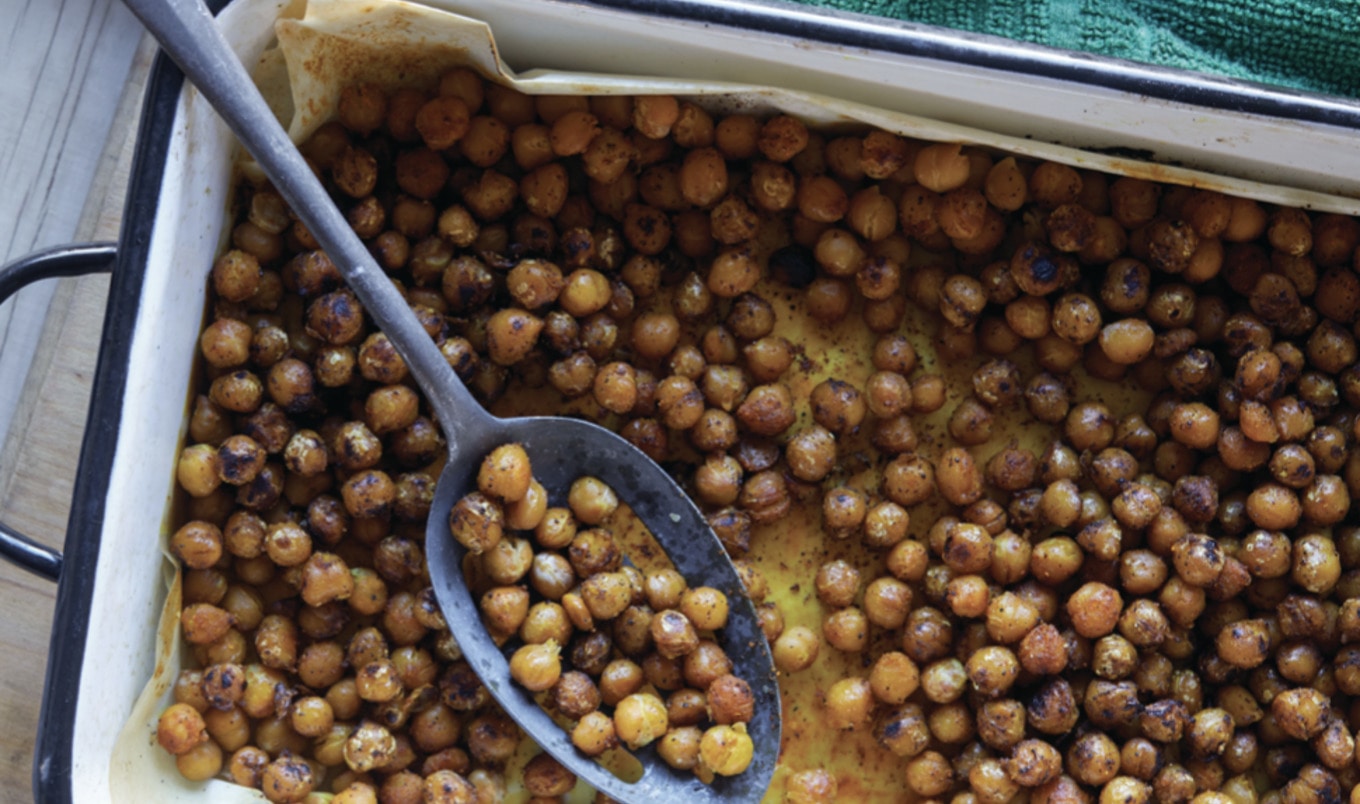 These crispy legumes give your metabolism a nice boost, are a healthy snack, and satisfies your need to crunch.
July 6, 2023
Use these spiced chickpeas from the Eat Like you Give a Fork, The Real Dish on Eating to Thrive cookbook in a nourishing Buddha Bowl, as a swap for croutons on a creamy Caesar salad, or tossed in a snack mix for an energizing treat.
What you need:
4 cups canned chickpeas, drained, rinsed, and patted dry
2 teaspoons coconut oil, melted
2 teaspoons ground cumin
1 teaspoon chili powder
1 teaspoon cayenne pepper
½ teaspoon smoked salt
What you do:
Preheat oven to 400 degrees and position a rack in middle of oven. Line a baking sheet with parchment paper or a silicone baking mat.
In a large bowl, combine all ingredients and toss until chickpeas are evenly coated.
Spread chickpeas in an even layer on prepared baking sheet, and bake for 40 minutes. Remove from oven and let cool for 30 minutes (the longer they cool, the crispier they'll get).
For more recipes like this, check out: